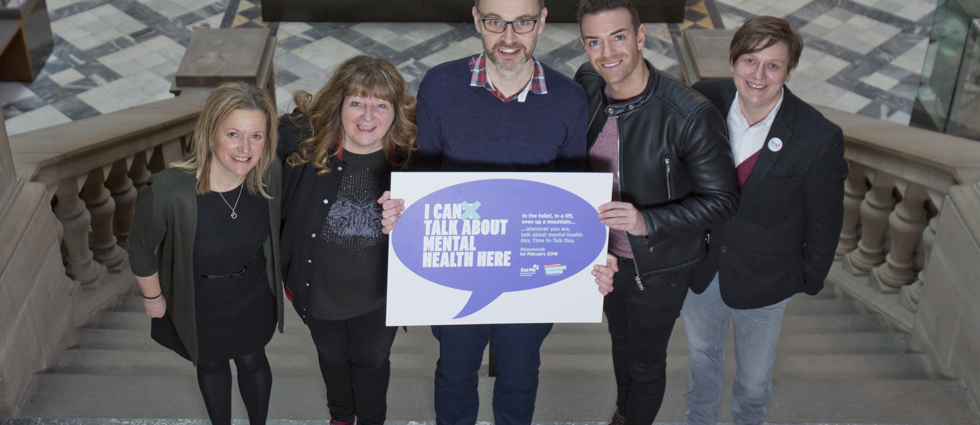 Partner with Us
Do you want to grow the moment within your local area or organisation? Link your work with ours. We can help you to take action to fight stigma in your community.
How Can We Help?
Training and workshops.
Fundraising support.
Event support.
Workplaces
We are keen to support organisations who are committed to tackling stigma and discrimination in work. Our See Me in Work programme aims to support organisations to improve the working lives of employees with mental health problems. Getting involved is easy. 
Schools
See Me's work with young people has helped us to understand their needs better and has shaped our work in this area. Our 'What's on Your Mind' pack is designed to be used with young people between the ages of 11 and 18. It's relevant for everyone who wants to understand young people's mental health better.