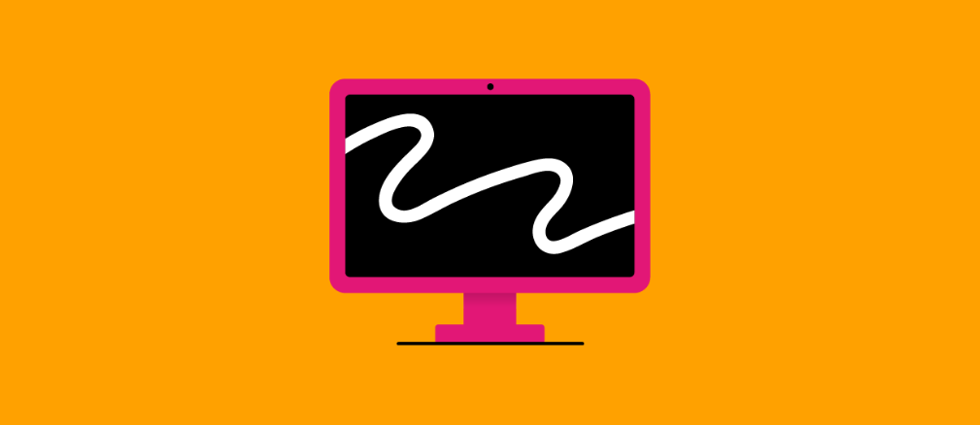 What to read and watch
Check out some of our resources and the things that helped other young people find the right words - and learn to understand their feelings.
Here you'll find different types of books, series, films and videos that tackle issues around mental heath stigma, as recommended by See Me volunteers.
Please be aware that some of these books, films and TV shows might cover triggering topics.
What to read
You Will Get Through This Night  by Daniel Howell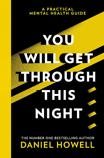 "Filled with home and compassion and peppered with humour, You Will Get Through This Night is a guide to taking control of your mental health, with practical advice for every stage of the journey." – Waterstones.
The Pact by Jodi Picoult
"The Pact deals with the effects of sexual abuse, and the damage caused within families by the inability to talk about problems." – See Me Volunteer.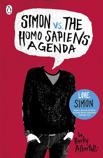 Simon vs the Homo Sapiens Agenda by Becky Albertalli
"I love this book because it was the first thing I read that represented people like me and my friends." – See Me Volunteer.
"Moving, passionate and authentic, this modern YA classic from the bestselling Becky Albertalli tells the story of 17-year-old Simon's coming out, touchingly depicting both the agony and rapturous joy of finding your true self." – Waterstones.
This book is also a film called Love, Simon and a spin-off TV show called Love, Victor.
Young Mungo by Douglas Stuart
"Young Mungo is actually an LGBT book which my son recently read and really enjoyed. He isn't much of a reader normally, but Young Mungo is about a young gay man based in Scotland,
 and so it was easier for him to identify with the issues." – See Me Volunteer.
Nina is Not Ok by Shappi Khorsandi
"This is a brilliant coming-of-age book, deals with drink, love/sex and fitting in to a family." - See Me Volunteer
Feel the Fear and Do It Anyway by Susan Jeffers
"Whatever your anxieties, Feel the Fear and Do it Anyway can teach you how to handle what life throws at you, allowing you to take control, move forward and live the life you want." – Waterstones.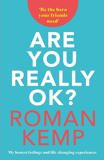 Are You Really Okay?  By Roman Kemp
"Unflinching, life-affirming and filled with vital advice, this powerful read from much-loved radio presenter and DJ Roman Kemp tackles the stigma still surrounding mental health, as well as reflecting on experiences that have shaped his own life." – Waterstones.
What to watch
Film
Inside Out directed by Pete Docter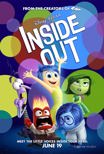 This film explores the emotions of young girl Riley and shows that it is okay to not feel happy all of the time.
Mommy directed by Xavier Dolan
A story about the relationship between a single widowed mother and her son who lives with severe ADHD and attachment disorder.
Sound of Metal directed by Darius Marder
This film follows the journey of a rock musician who begins to lose his hearing. It deals with grief, addiction, and disability with an honest portrayal.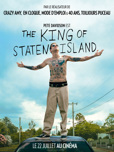 The King of Staten Island directed by Judd Apatow
This film has been described as an accurate and humanizing portrayal of Borderline Personality Disorder (BPD) and explores the impact of loss on a family. It takes inspiration from Pete Davidson's real life.
Eighth Grade directed by Bo Burnham
A brilliant realistic depiction of the life of a socially anxious young teenager trying to muddle through her last weeks in middle school before starting high school. It explores the self-conscious nature of gen-z and how the internet has affected young people in good and bad ways.
Roman Kemp: Our Silent Emergency
A film that follows Roman Kemp's exploration of the mental health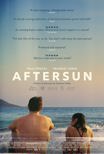 and suicide crisis affecting young men in the UK.
Aftersun directed by Charlotte Well
This film follows a father and daughter who go on holiday together. The film on one hand deals with growing up, and on another deals with male depression and suicide. It has been praised for its realistic portrayal of mental health.
---
TV series
Sex Education created by Laurie Nunn

A hilarious and educational show that shows its characters deal with mental health issues in realistic ways. It also deals with issues such as sexual assault, showing the effects this can have on people. The show also represents a large group of under-represented voices. 
One Day At A Time 
A heartwarming and funny TV show that follows a Cuban-American family as they struggle through life together. Mental health is a huge theme in the show and it is explored with honesty and in great depth.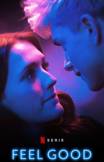 Feel Good created by Mae Martin
This TV show follows comedian and recovering addict Mae as they start a new relationship with their girlfriend George. The show deals with addiction, PTSD, depression, and anxiety.
---
Video
Daniel and Depression
An insightful video describing Daniel's experiences with depression.
"Watching this video made me realise that I needed to reach out and seek help because what I was experiencing wasn't 'normal'. This video helped me get the help I needed." – See Me Volunteer