Event shines a spotlight on using creative approaches to tackle mental health stigma
Posted by See Me, 5 September 2023
See Me welcomed the public to its first-ever creative learning event.
The programme, which included speakers, workshops and interactive exhibitions, focussed on how the arts can help tackle mental health stigma.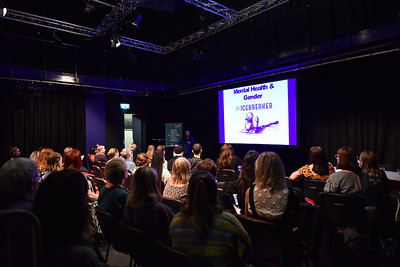 "Who Creates the Story?: Tackling stigma through creative approaches" was a full-day event organised by See Me's communities and priority groups team, with contributions from a several Scottish organisations.
These included Icebreaker Dundee, LGBT Health and Wellbeing, Bijli Productions, Exhale Group, In Motion Theatre Company, NHS Greater Glasgow and Clyde, GIFT, VOX and much more.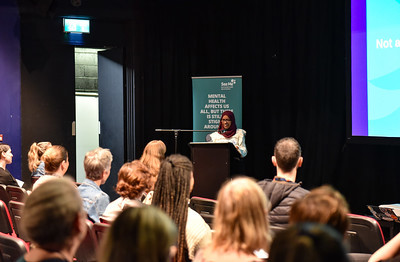 The event began with an introduction from See Me director Wendy Halliday. She said: "We know that creative approaches are vital to our anti-stigma work in Scotland. They enable people to connect in different ways and ways that suits them —their motivations and their interests. It's not a one-size fits all.
"Through different approaches, participants can share their story and experience. They can challenge attitudes and views, and can also promote hope, recovery and belonging.
"Creative approaches can reduce some of the barriers that are often put in the way of language, difference in values and cultures.
"In the projects we've been involved with at See Me, we've experienced first-hand the benefit of authentic collaboration.
"Through our great partnerships we've been able to engage people from different communities, cultures, and backgrounds of experience.
"Through creatively connecting people in communities, we've been able to understand more how we as different people engage with stigma and discrimination differently."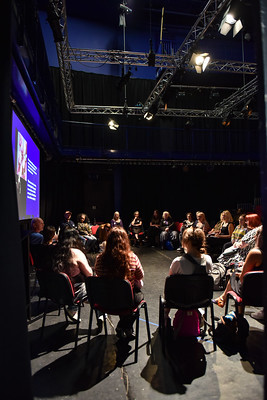 Participants got the chance to hear how projects and individuals across Scotland have used the arts to reach and engage with different communities in various ways and tackle the issue of mental health stigma and discrimination.
A panel discussion focussed on the role of the funder in supporting participatory arts projects with mental health themes. It was hosted by See Me's project officer for communities and priority groups Maeve Grindall, and included insight from writer and illustrator Nat Wapole, Exhale Group founder Mahasin Ahmed, ILFA founder and Glasgow Caledonian University lecturer Judy Wasige and SMHAF festival manager Rob Dickie.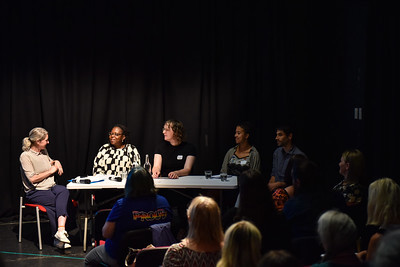 Maeve Grindall, See Me's project officer for communities and priority group, said: "We want to thank everyone who joined us for our first ever creative learning event. It was a collaboration with a group of incredible individuals and organisations who helped to shape and design the day from the earliest planning sessions.
"Through speakers, facilitated workshops and connections made throughout the day, we were able to learn and share so much about how creative approaches tackle stigma by providing safe, engaging, transformative spaces to share experiences and explore the barriers we need to dismantle to create a stigma-free society."