 Getting involved in See Me See Change
If you like the sound of the See Me See Change programme and want to know how to get involved, we've rounded up some information to help you get your school on board.
Getting involved in See Me See Change - for pupils
Information for pupils
Firstly, it's great that you are interested in your school taking part in the See Me See Change programme and wanting to bring about positive change to your school community – go you!
Below, we've got some details on how you can get your school involved in the programme.
Our first step for you, or if there are a group of pupils interested, would be to draw up a list of reasons why you think it would be good for your school to participate and why you think it's important.



The next step is to discuss this programme with a staff member in your school; you can use the website to learn more about it and go through it together. You can share your list of reasons and explain to a staff member why you think it would be beneficial for the school.



If a staff member needs more information, they can check out our staff page to learn some more. It's really important that there is support to take part in See Me See Change from senior leaders in your school, like your head teacher or head of pastoral care, and a staff member can support you in those discussions.



Once you have received sign-off, it's important for the school to identify a member of staff to support with the coordination of the See Me See Change sessions for all the staff and pupils interested in participating. As a pupil, you role might be supporting with the delivery of pupil sessions – read the next step to learn some more about how that works.



See Me See Change aims to encourage a peer education model as part of the approach. This means that senior pupils support with the delivery and facilitation of the pupil sessions to the younger years. It's a great opportunity for senior pupils who potentially have a leadership role within the school to also deliver on these sessions, such as mental health ambassadors.

We've developed a series of short videos to support pupils who are going to deliver on the sessions as well as some further guidance within the facilitation guide and notes.
We definitely encourage that both staff and pupil facilitators for the sessions put in plenty time to practice and support each other with getting to grips with the sessions, build confidence and adapt them to suit their schools needs and this should be included as part of a schools plan to run the See Me See Change approach.
It is advisable to remind young people about your school or organisation's confidentiality policies before starting any work. Lots of discussion is generated from the activities and there may be some personal disclosures from young people. Staff can also be present to support the pupil sessions; however, it should be very much pupil led where possible.
Young Scot Schools Accreditation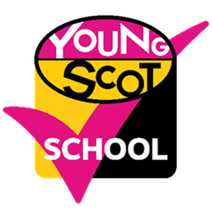 Did you know that making use of the See Me Change Learning Resources contributes to the Young Scot Schools Accreditation?
If you're already a Young Scot School, get your teacher to send us a picture of you engaging with the See Me Change Project and we'll add it to your evidence for Criteria 5.
To find out more about becoming a Young Scot School, please visit youngscot.net/schools. 
Pupil Workbook Reward Code
If you're a Young Scot Member you have earned 200 Rewards points for completing the See Me Change Workbook. 
Log in to redeem your points or enter your points code: C6PWO47B 
Not a Member yet? Go to young.scot to sign up!