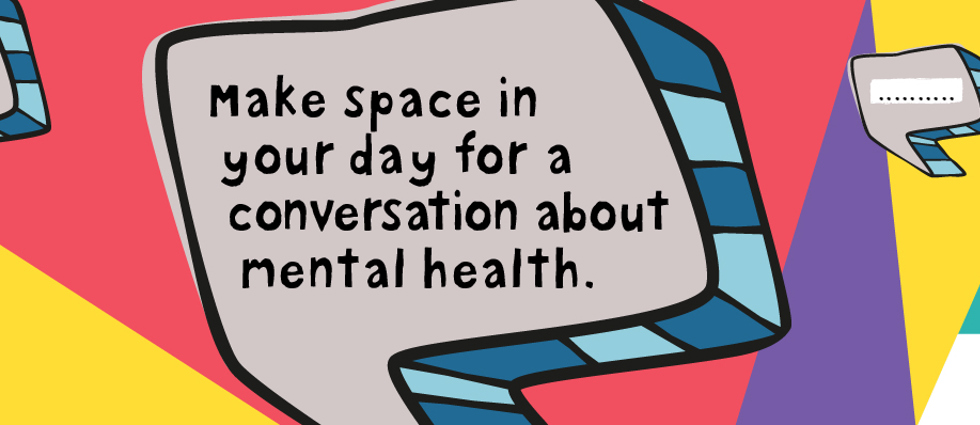 Time to Talk Day 2023
Time to Talk Day took place on Thursday 2 February 2023. Find out how it was marked across the country, and get inspired for how you can take part in future.
What happened in 2023
After two years of mostly online activity, Time to Talk Day went off with a bang in 2023, with over 250 events and activities taking place across Scotland!
Thanks to your help, we saw people in workplaces, schools, colleges, universities, sports clubs, community groups and beyond take part in the nation's biggest mental health conversation, breaking down the stigma and busting mental health myths as they went.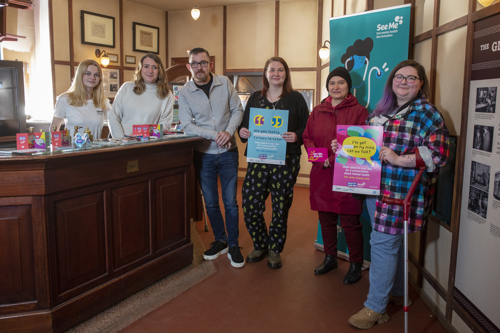 In Glasgow, See Me hosted its first in-person Time to Talk Day event since 2020 at the city's Riverside Museum, with a mix of musical acts and poets performing amongst the museum's inspiring exhibits.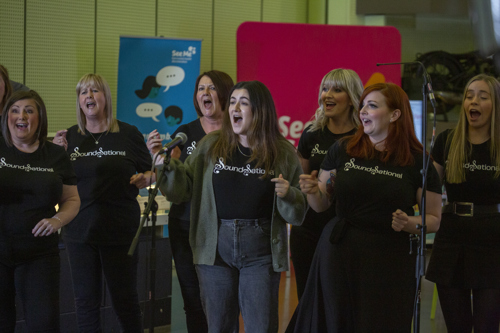 Members of the public were treated to some free entertainment, took part in a mental health pub quiz in the replica Victorian pub, and found out more about the importance of talking about mental health as part of the annual campaign.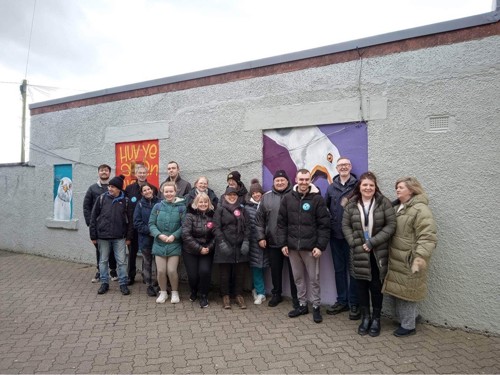 In Ayrshire, See Me volunteer Tommy teamed up with Ayrshire Community Trust to host a Walk a Mile event, encouraging people to walk and talk about mental health. After the walk, the attendees gathered for a coffee morning at the Community Trust's offices, where they also played a game of mental health bingo.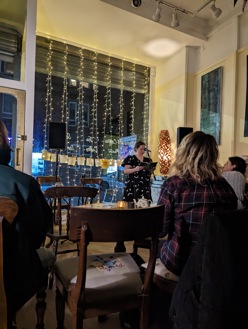 Further north up in Stonehaven, volunteers Dawn and Elaine joined forces with local organisation Pillar Group to host their own Walk a Mile.
See Me volunteers Sara and Danielle teamed up in Edinburgh to host a Time to Talk Day workshop, sharing exercises and activities to help people manage their own mental health and be more open when it comes to talking about it.
In Glasgow's south side, See Me Proud champion Rose got creative, hosting an open mic night in the name of Time to Talk Day, encouraging local people to get involved with tackling the stigma that still exists around mental health.
And that's not all! Businesses, charities, care providers, schools and more also took part in the conversation, hosting coffee mornings, quizzes, check-in-and-chat sessions, information days and beyond.