Activity Packs
Looking to get involved in Time to Talk day but not sure how? Check out one of our activity and communications packs.
If you're looking for more ideas on how to get started, then we have a communities pack, an employer's pack, a school's pack, and a partner's pack to help get you going. Just click on the packs below to download. 
Communities Pack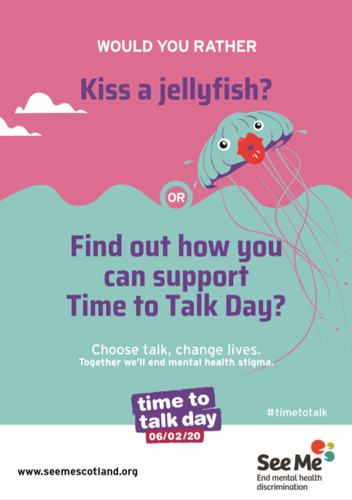 Employer's Pack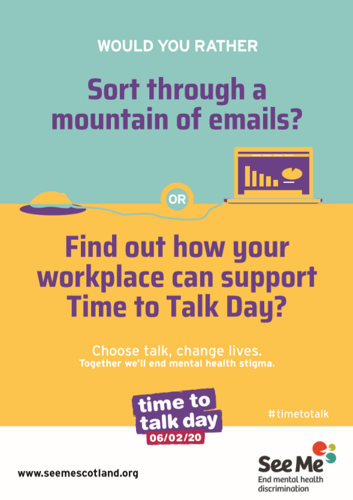 Partner's Pack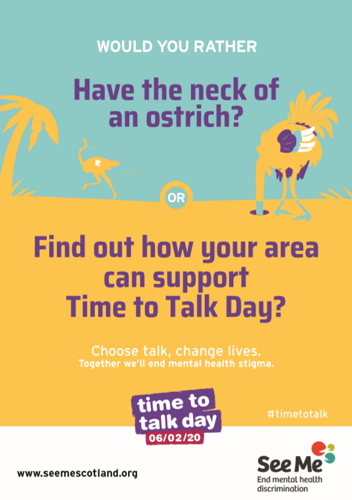 School's Pack 
 
Sports Pack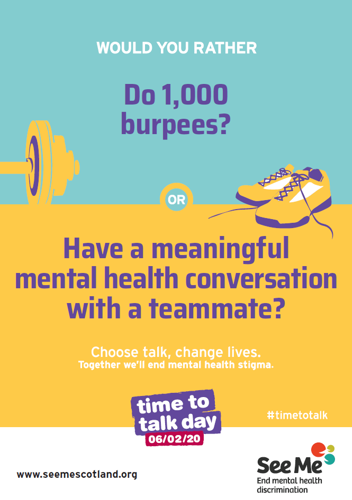 If you're looking for other ideas, then check out some of existing resources for tackling stigma and helping people to talk about mental health.
Walk a Mile

 

You could hold a Walk a Mile in your community on Time to Talk day, to get people together, to walk and talk about mental health. 
Pass the Badge

 

You could order badges from See Me and get your friends, or community groups that you're in to use our badge to share a message and start a conversation on mental health. Or you could share your message online with our digital badge and #TimetoTalk. 
Feels FM

 

You could run a FeelsFM activity at your youth club, or youth group, to help young people to chat about mental health, using our online emoji powered jukebox and activity packs.