Time to Talk Tour 2019
Posted by See Me, 21 January 2019
Two of our champions are taking a 700 mile road trip around Scotland in six days to get people talking about mental health.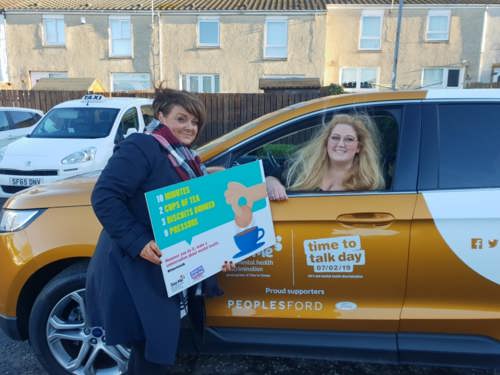 Karen Lally and Suzanne Baines are building up the UK wide Time to Talk campaign by getting people talking across Scotland in an epic six day roadtrip, starting on January 27th.
The pair are urging people to come out and say hello, have a chat, and encouraging people met on the Tour to participate in Time To Talk Day 2019.
This year Time to Talk Day will take place on February 7th, and for 2019 we're looking at what it takes to make a conversation on mental health. This is the second time Karen and Suzanne have toured the country for Time to Talk Day, after starting conversations at some of Scotland's major landmarks last year, including St Andrews Old Course and Stirling Castle.
As part of the tour Karen and Suzanne will be speaking to skiers at the Nevis Mountain Range, taking a boat out of Oban with peer support groups, visiting HMP Perth, catching up with Kilted Yogi Finlay Wilson at the Apex Hotel in Dundee, speaking to students in Aberdeen and visiting the Borders Recovery College.
They have been supported this year by Apex Hotels, who are putting them up for legs of their tour, and People's Ford, who have transformed one of their cars by decking it out in the See Me logo for Karen and Suzanne.
Calum Irving, See Me director, said: "This year Time to Talk day is all about what makes a good conversation on mental health, because meaningful conversations have the power to change lives, where ever they take place.
"So it's great to have Karen and Suzanne out on the road again, having conversations in as many places as possible."
Follow @timetotalktour on twitter at #TimeToTalkTour  to see where they are, then pop out and join them!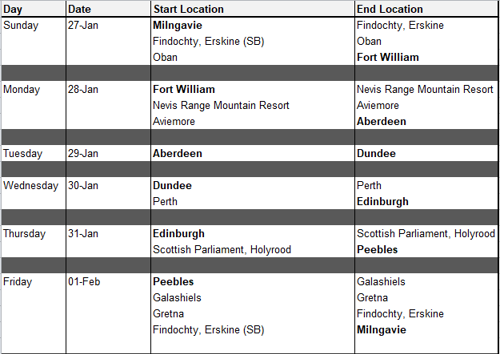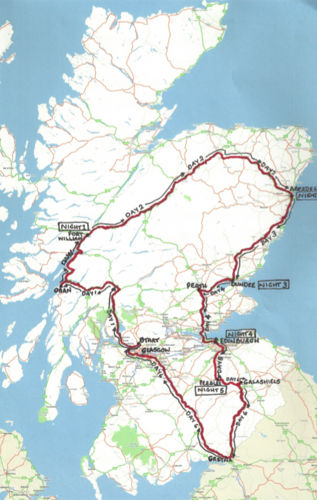 Day One:
It was an early start for Suzanne and Karen, but at least they're travelling in style. Thanks to People's Ford, who have transformed one of their mobility cars by decking it out in the See Me logo especially for the tour.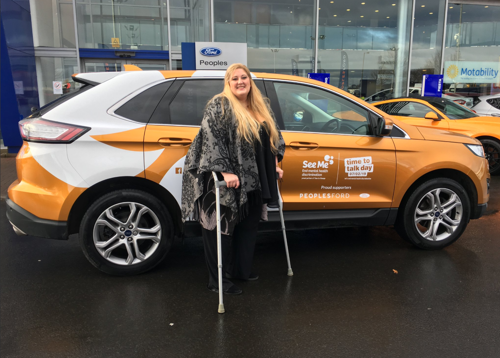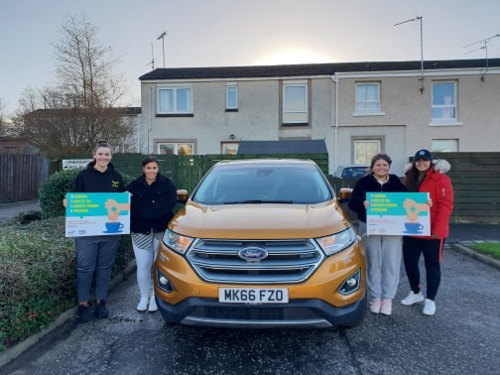 Day one saw Karen and Suzanne set sail in Oban with the guys from Coastal Connections and fellow champion Des. The guys took Suzanne and Karen out onto the water to talk about mental health and show that there's no wrong place to talk about how you're feeling.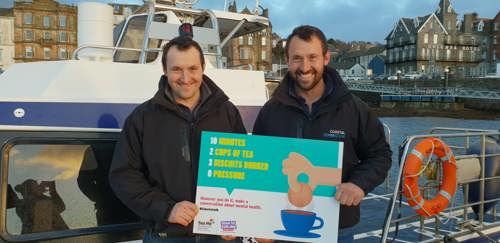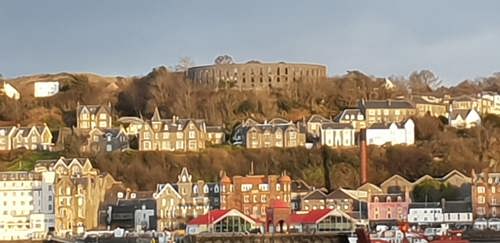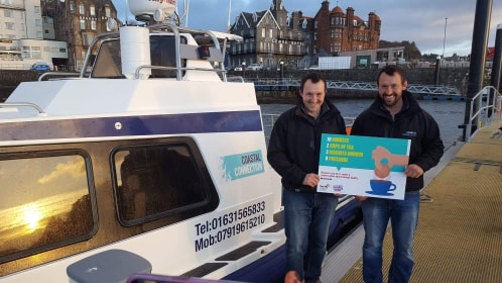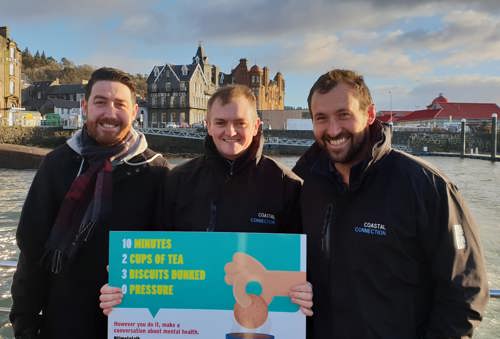 They also caught up with the Martyn's Monday Club Ladies and learned more about a community coming together to provide peer support and meaningful mental health conversations.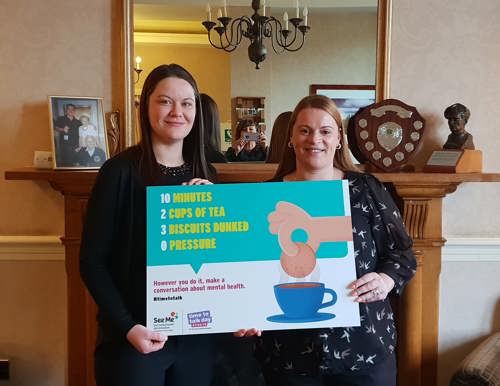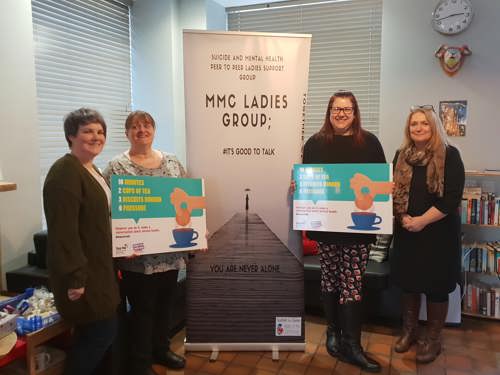 Day Two:
Day two saw the pair roam the Scottish Highlands and scale the dizzying heights of Aonach Mòr... Ok, they were at the Nevis Range and took the gondola up - but still! Amidst hot chocolate and sledging Suzanne and Karen spent the day chatting all things mental health with skiers, tourists and staff alike.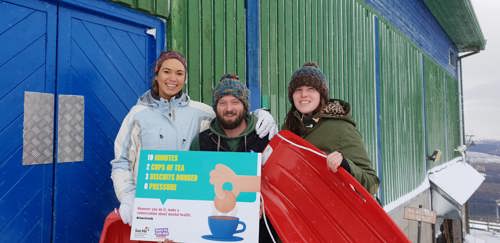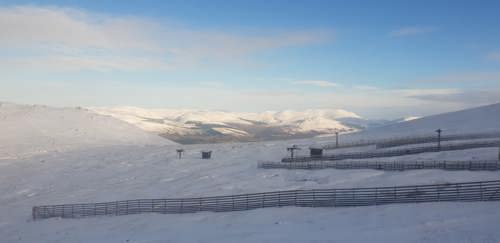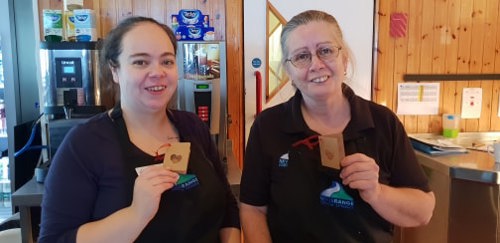 We also reckon the See Memobile could have its own TV advert with these shots. I feel a campaign coming on!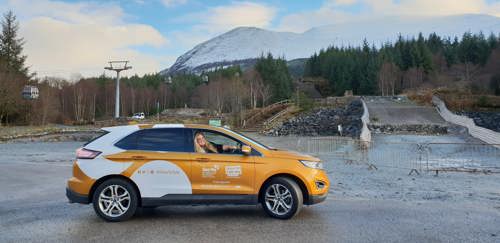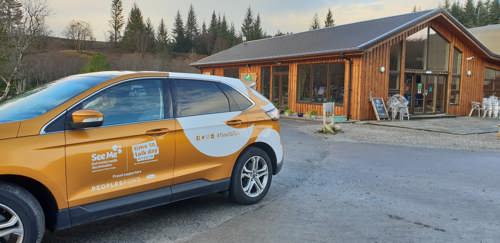 Day Three: 
Day three saw Suzanne and Karen catching up with Kilted Yogi Finlay Wilson at the Apex Hotel in Dundee, and speaking to students in Aberdeen. 
The pair spoke to the Nursing and Midwifery students at Robert Gordon University, where they shared the impact of mental health stigma and the experience of being human.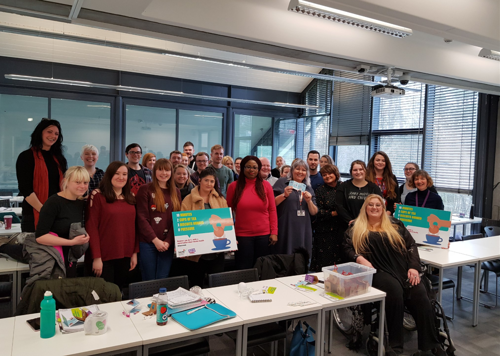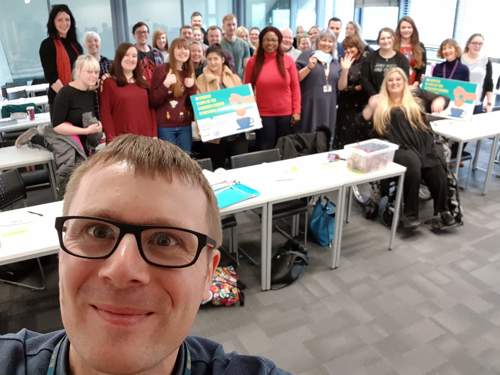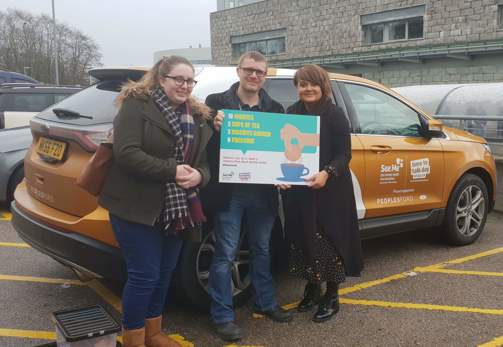 The pair then set off for Dundee in the See Memobile to talk to the very awesome (and bendy) Kilted Yogi Finlay about the power of talking about mental health. Thanks to Apex Hotels for giving us a great space to have conversations.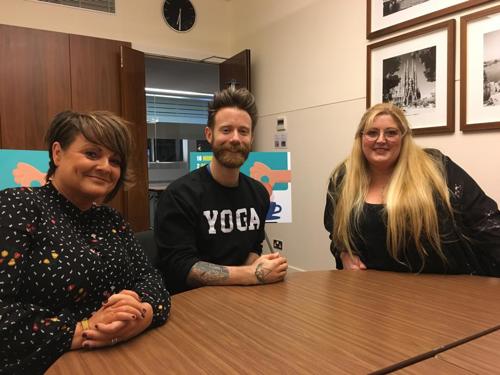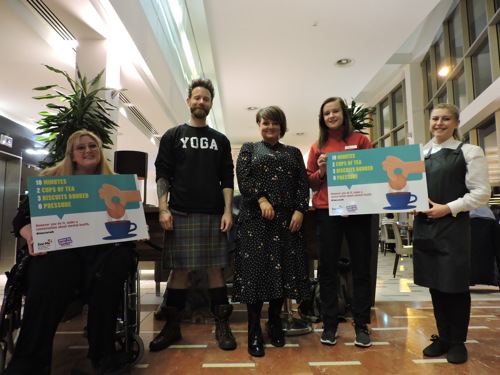 Day Four:
Day four saw Suzanne and Karen saying goodbye to Dundee and visiting HMP Perth, before spending the night at Apex Hotels in Edinburgh.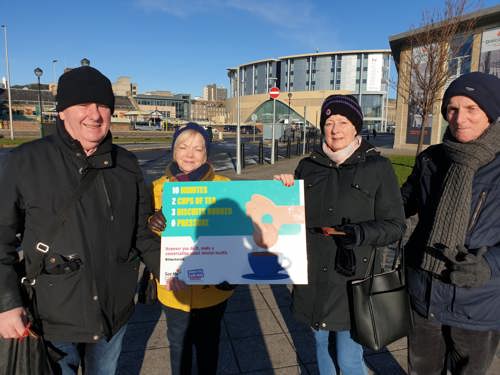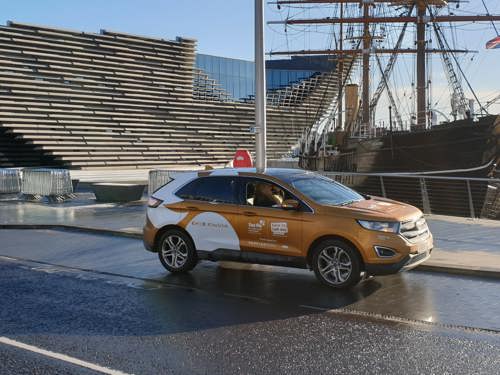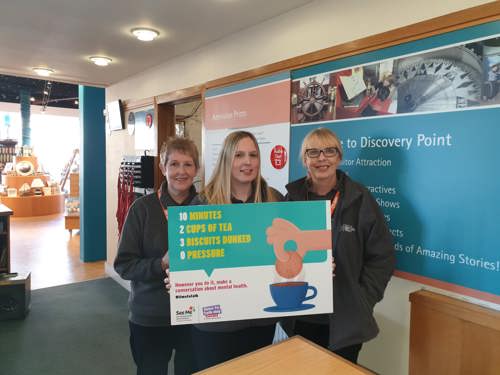 Day Five:
On day five Suzanne and Karen left Edinburgh and headed to Galashiels for the opening of Health in Mind's Wellbeing College. They then caught up with fellow champion Bridget in Peebles who hosted her own conversation cafe to have a relaxed conversation about mental health and encourage people to get involved in Time to Talk Day 2019.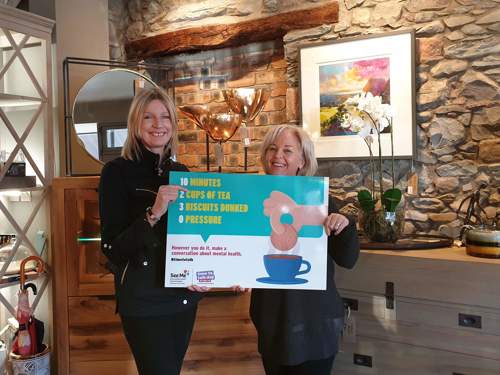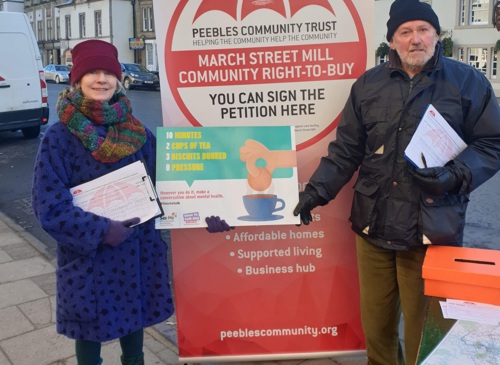 It's Time to Talk Day on Thursday 7 February. It's a chance for all of us to be more open about mental health - to talk, to listen, to change lives. Click below for more info, ideas on how to get involved and to download resources for the day. 
Time to Talk Day 2019