See Me in Work Programme Changes due to COVID-19
Posted by See Me, 27 March 2020
During these uncertain and difficult times, we wanted to update you all with what is happening at See Me and let you know how we can help you stay connected and carry on tackling mental health stigma and discrimination at work.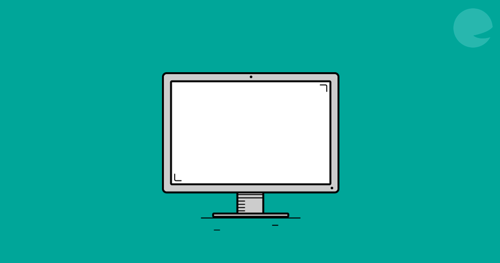 Employers are working as fast as they can to deal with the implications of the COVID-19 pandemic, making changes to policies and procedures; producing guidance on business continuity, and ensuring employees have everything they need to work from home (if able) or in a safe environment. Some employers might be struggling financially and might have to make difficult decisions around staffing and service continuity. On the other hand, employees might be afraid of losing their jobs or not earning enough to pay the bills if they're not able to work; are working whilst looking after their children and elderly and worrying about loved ones.
At times like this being able to talk about our mental health, without having to worry about how others will react is more important that ever. We aim to achieve that with our workplace programme, and we want to continue to do that through these uncertain times.
If you're engaged in the See Me in Work process, are planning on getting involved or just want more information as to how we will be running the programme over the next few months, we have a Q&A with our Health, Social Care and Workplace manager Patty Lozano-Casal to keep you informed.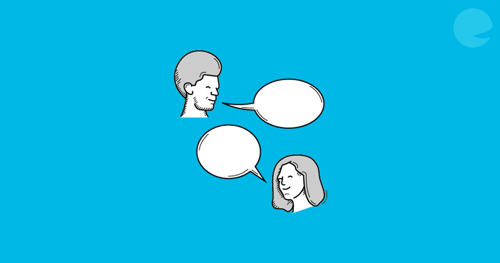 1. What is happening with the See Me in Work Programme?
The See Me in Work programme will continue to operate as usual. However, in line with latest Scottish Government's advice and direction, any engagement and support will be provided remotely, either by e-mail, through the phone or video calls/conference (e.g. Zoom).
2. Who can work places contact?
I am the key contact for the See Me in Work programme. Workplaces can contact me via phone (07738 806411) or e-mail (patty.lozano-casal@seemescotland.org) to discuss existing engagement in the programme, or steps to engage in See Me in Work.
3. Are there any other ways of getting in touch?
If I'm not available, please contact See Me via the contact form on our website: https://www.seemescotland.org/contact/.
4. What can workplaces do in the mean time?
Workplaces might have to prioritise other issues during the Coronovirus pandemic. See Me would encourage employers to think about how they can continue to support employees to have open conversations about their mental health, and have the information they need to ask for help if they need it.
See Me's Let's Chat tool can help line managers and supervisors to prepare and build their confidence to open and have these conversations, and know where to signpost for support. You can download the tool here: https://r1.dotmailer-surveys.com/7e2gpo24-9f3v1733.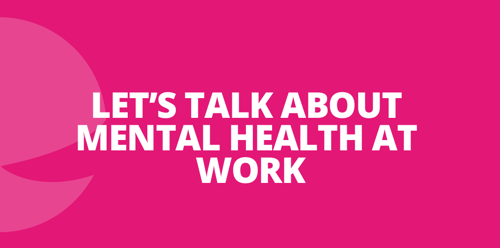 Employers should increase supportive communications around absence management policies, sick leave pay and support mechanisms such as Employee Assistance Programme and occupational health. Also, employers should ensure all employees have a contact number for their line manager, supervisor or HR.
If staff are working from home and want to learn more, then people can sign up for our e-learning on mental health stigma at work: https://www.seemescotland.org/e-learning/.
Our partners Scottish Association for Mental Health and Mental Health Foundation have guidance and resources about how to look after your mental health during the Coronovirus pandemic. You can access SAMH's hub here: https://www.samh.org.uk/about-mental-health/self-help-and-wellbeing/coronavirus-and-your-mental-wellbeing and the Mental Health Foundation here: https://mentalhealth.org.uk/coronavirus.
Encouraging conversations and social interactions is key to tackling social isolation in this period. While we are rightly talking and looking after our physical health, we can feel like it's not the right time to talk about our mental health. However we know that our physical and mental health are linked and if we can talk about both, then it will help our wellbeing.
So, to help us all with the 'social distance' we are using our Pass the Badge campaign to socially connect people, and show that it's okay to talk about how we are feeling, and it would be great if you could encourage your networks to do the same.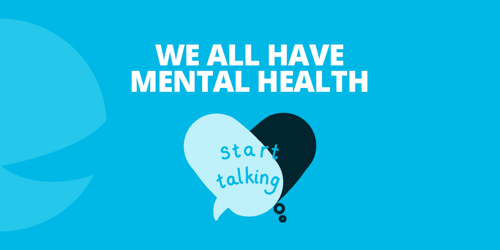 We want people who are feeling alone right now, want to chat about mental health, or who are worried about people who are alone, to visit https://passthebadge.co.uk and create their picture showing how they are right now. They can then post it on social media, using #PassTheBadge, to join in a conversation on mental health, and then tag others so they can get involved.
If you'd like to involved in the conversation and connect with others that would be great, we'd love to see your picture and story. To help start conversation we're sharing the message below to encourage people to get involved. 
There's a lot going on right now, but you don't have to feel embarrassed or ashamed to talk about your mental health. @seemescotland wants to connect people using #PassTheBadge. Visit passthebadge.co.uk to start a conversation on mental health & tag others to join in
5. Can new workplaces still sign up to the See Me in Work programme?
The See Me team has limited capacity to offer consultancy-like support to every employer in Scotland. This is why we have temporarily deactivated the sign up option in the website.
We are currently creating resources for employers to take action for themselves; however, until these are available, any employer interested in joining the See Me in Work programme should contact me directly.  Please note that having sign-off at senior leadership level (CEO, HR Director, or equivalent) is a requirement to join See Me in Work.
6. What people should do if they are going through the See Me in Work programme at the moment?
Employers engaged in See Me in Work are advised to continue to link in with me as required. I will be able to advise on how: employers can sustain levels of engagement with employees; re-prioritise activity, and keep a focus on mental health stigma and discrimination whilst dealing with other important issues.
7. What about the See Me in Work Partners Peer Network?
The See Me in Work Peer Learning Network will continue to be facilitated.  I am currently looking into ways to bring people together virtually and will be in touch with members in due course.