People with mental illness hold back from pursuing family, work and support opportunities
Posted by See Me, 27 September 2022
People with complex mental illnesses experience discrimination in many areas of their lives, causing them to withdraw from relationships, friendships, work and health care. 
This has been revealed as part of the most in-depth study of its kind ever carried out in Scotland, exploring the experiences of people who live with long-term, enduring mental illnesses, and who have faced stigma over the last year. It found that nine in ten had experienced stigma in relationships, nearly eight in ten in healthcare services, and 71 per cent in employment.  
Shame
Years of stigma and discrimination towards people with mental illness has left people feeling ashamed and assuming that the public, and people in positions of power think the worst of them, including that they are to blame for their conditions, while more than half of people with mental illness said they respect themselves less because they think they will never get better. 
Released today, the Scottish Mental Illness Stigma Study was carried out by See Me, in collaboration with the Mental Health Foundation, VOX Scotland and Glasgow Caledonian University.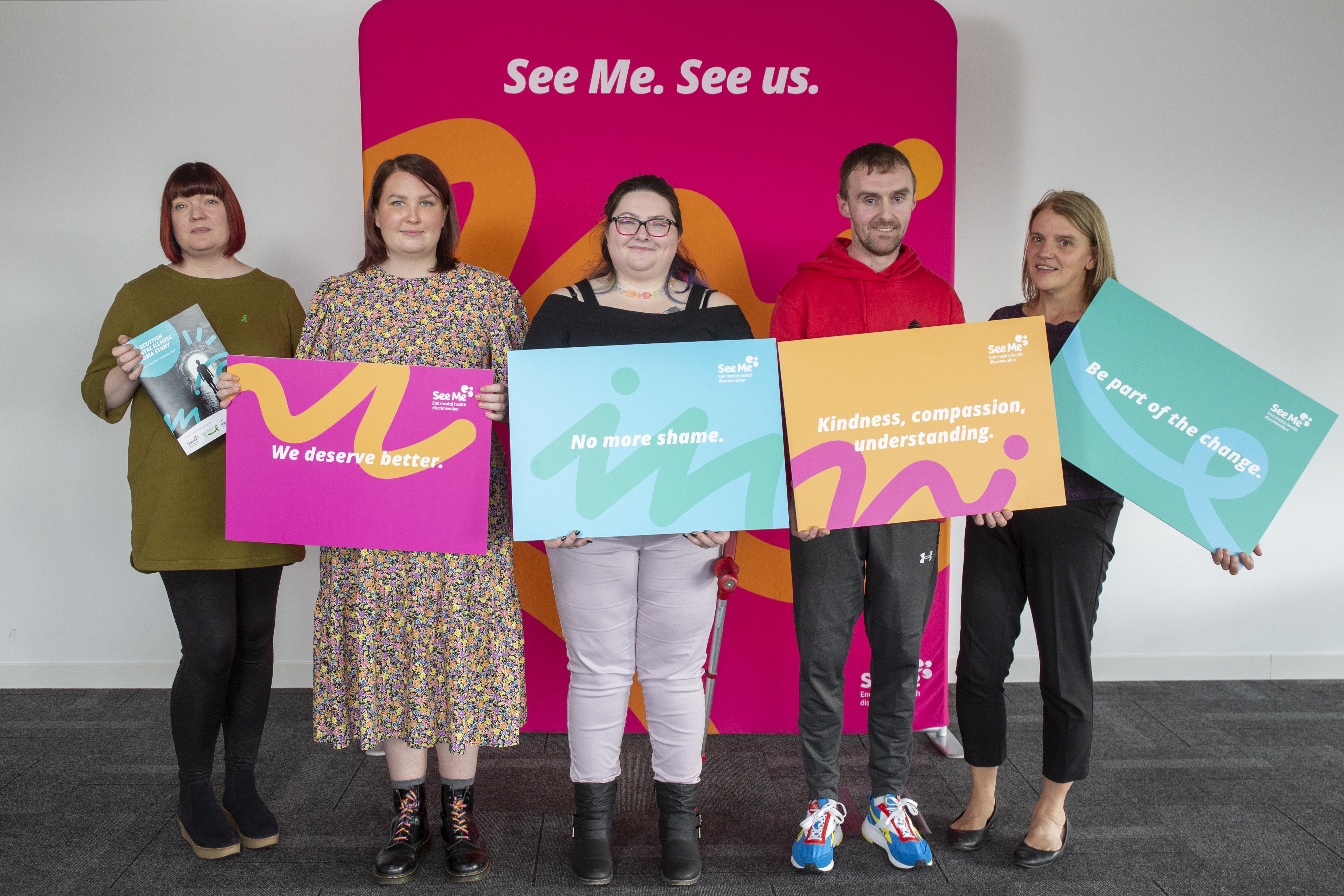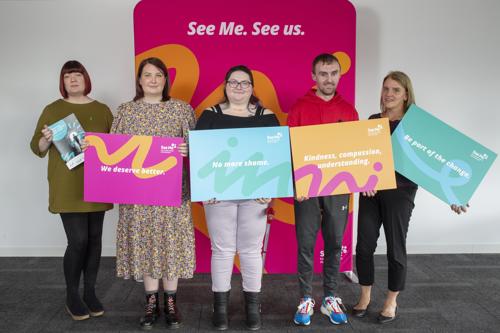 The study found that people are most likely to face stigma and discrimination in relationships, physical healthcare and on social media, while stigma has the greatest impact in relationships, at work, and in mental healthcare. 
Participants were asked to identify the three life areas where stigma had the greatest impact. Of those who identified mental healthcare services, more than half (58 per cent) have avoided calling an ambulance or attending A&E when in need of emergency help for their mental health, due to previous negative experiences. 
For those who chose relationships, four in 10 (45 per cent) participants agreed that they had stopped themselves from starting a family or having children due to mental health stigma; in employment, 85 per cent stopped themselves from applying for jobs; and in mental healthcare services, 80 per cent had also stopped themselves from getting help from mental health services. 
Change in attitude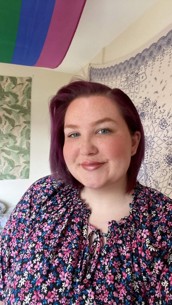 Zoe Mason, 24, from Dunfermline, was hospitalised as a result of her mental health issues for a 15-month period when the pandemic impacted on community services. During her hospital stay, she received a diagnosis of emotionally unstable personality disorder (EUPD), and says that when the diagnosis was made, attitudes towards her changed. 
Zoe said: "I think there's a lot of discrimination surrounding EUPD, even within mental health services. I noticed a general lack of compassion. I felt like, whenever I did anything, or said anything, it was put down to the fact that I had EUPD. I felt like I was no longer seen as a person; I was seen as a list of symptoms and a diagnosis. 
"It all made me feel very alone, very hopeless. I felt like if I couldn't get appropriate care in that situation, how was I ever going to recover? How was I going to get appropriate care within the community? How was I going to move forward with my recovery journey?  
"Without appropriate support, I felt like it was all on me, I had to get better on my own, and that they weren't going to offer any sort of support." 
Gap in understanding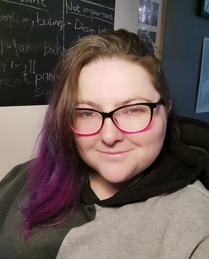 Thirty-five-year-old Gabby Quinn, from Glasgow, has a diagnosis of bipolar disorder, psychosis and complex post-traumatic stress disorder (CPTSD). She has experienced stigma and discrimination in a range of settings, including amongst family and friends, in employment and in healthcare. 
Gabby explained: "I have EDS (Ehlers-Danlos syndrome) so if I wander into A and E and my shoulder's out of place, that's not a problem at all. If I go in because I'm hallucinating, they don't know how to handle it and they don't know how severe it is. There's a gap in education and understanding around mental illness. 
"Any time I show up to minor injuries, there's a flag in my file to note that I have complex mental health. I always know when someone has seen it because some of them seem afraid of me, which is quite sad.  
"I already have extreme guilt for what I have – I have psychosis and it's not a nice condition, some of the stuff is horrific. When I see somebody afraid of me, it feeds into this idea that I'm this violent person, I have this condition that makes me volatile. And it's a form of self-stigma that gets perpetuated." 
Major change
See Me is now calling for major change across Scottish society to ensure that people with severe and enduring mental illnesses, like Zoe and Gabby, feel safe and included in all aspects of life. 
See Me director Wendy Halliday said: "The Scottish Mental Illness Stigma Study has provided proof of what we've heard anecdotally for years – that people with severe and enduring mental illnesses continue to face the highest levels of stigma and discrimination. 
"The number of people withdrawing from opportunities which many of us take for granted – like starting a family, making friends and going to work – demonstrates how unjust life is, and how much needs to change.  
"In society we need to reduce social inequality and stop people from being excluded from employment, education, and relationships. 
"Mental health education must be embedded across all parts of our lives, from the school curriculum and improved student or workplace education, to public campaigns to encourage more open dialogue at home."