Paula S Story
I experienced my first real noticeable struggle with my mental health after the birth of my second baby. I was in my early thirties. When I think about it now I was quite a sensitive youngster and prone to blushing, feeling painfully shy and worried about little things. I spent a lot of time alone especially in the back garden. This was a place of magic for me where I would play, make dens and actually try to fly. I recall thinking that if I really put my mind to it I can do it. Using imaginative play I explored and discovered limits.
Throughout the teenage years I felt bouts of sadness and sometimes low self- esteem too. I still struggle with this today and believe it may have partly come from school where I did not quite fit in or achieve very much. I thought for a while that I was less clever than everyone else but today I realise that was not the case – I was simply bored. Later in life I discovered a love of the French language by living in France for several years and also psychology. Although I felt really happy, stimulated and had new passions I noticed that at times I would feel overwhelmed very easily. I slept a lot and friends wondered why I never went out during the week. I did not want to explain that I found it hard to function the following day. At that point in my life I did feel a bit different and noticed my energy levels fluctuated.
The birth of my first child was traumatic and I was without my own family over in Paris.
They took my baby daughter away after birth and it was touch and go for me. When I eventually recovered and got out of hospital the following years were tough, challenging but brilliant too. So later on when I had my second baby I was completely unaware of what would follow. I expected more of the same but double the joy.
When my baby boy was seven months I had uncontrollable bouts of crying and went to the GP where I was told I had PND. I was given a 'baby dose' of medication which helped initially but then a few months later I became fearful, had very frightening thoughts and developed psychosis. Losing touch with reality is hard to describe because for the person – it is completely real. The Health visitor came to my house after I called her describing how people were trying to hurt my children. I was referred to a PND project.
I was in counselling for nine months and also seen a psychiatrist who prescribed some really strong medication to stop the frightening thoughts. Since then my mental health has really suffered and I have had several labels given to me. It has felt like a roller coaster in terms of finding the right sort of support and medication to allow me to find a balance that works for me and my children.
Telling others can be problematic as not everyone understands what 'psychosis' is.
It has a stigma attached which I really hope can be eventually challenged. It is hard for family and friends to know how to react as often they will try to calm the person down and dismiss the scary thoughts as not being real. Words such as 'That must be very frightening right now' or 'I am here to listen' are more helpful.
Quite recently I have been told that I have made a recovery. I am certainly not the 'old' Paula by far however the 'new' Paula is not too bad and I am adapting bit by bit to my life now minus a few significant people whom I lost as a result of being unwell. I am sharing my story for the following reason: to raise awareness of the emotional turmoil that psychosis associated with PND can cause to both the mother and loved ones. It has been a journey lasting eleven years. I would like to share my story so that anyone having a difficult time including families of someone struggling can feel less isolated and receive support. I cannot say my book 'An inward glance' is an uplifting read however it is real, honest and something else – an account by someone who has been there and recovered.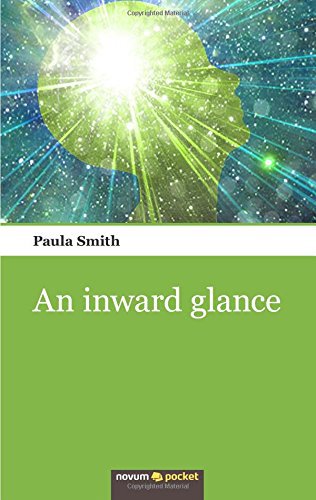 Back to stories