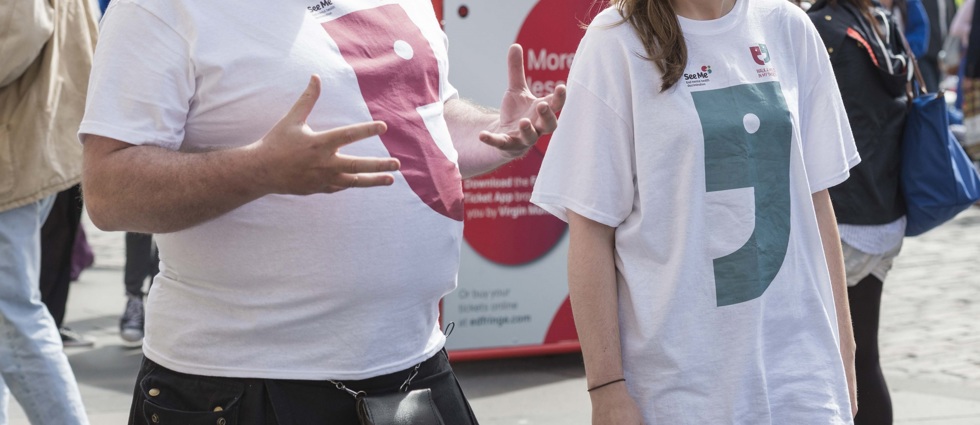 Walk a Mile
Walk a Mile brings people together to speak about mental health and 'walk a mile in each other's shoes'. Find out more about breaking down mental health stigma one conversation at a time.
The idea is that people get paired up with someone they don't know, using different colour t-shirts, and then walk a mile together speaking about mental health.
The activity was created by See Me and Chris McCullough Young, inspired by his walk around the UK to tackle mental health stigma.
One of the main focuses of Walk a Mile is health and social care, to bring together professionals, carers and people with lived experience, people who may normally stigmatise each other, to walk together, to get to know each other and walk a mile in each other's shoes. It's a great activity that anyone who cares about tackling stigma can take part in.
We're always delighted to help people to arrange their own Walk a Mile events. If you're interested in putting on a walk, please fill out the form below.
Check Out Our Campaign Pack
If you would like to know more about our campaigns check out our campaign pack to find out how you can get involved.
Check Out Our Campaign Pack