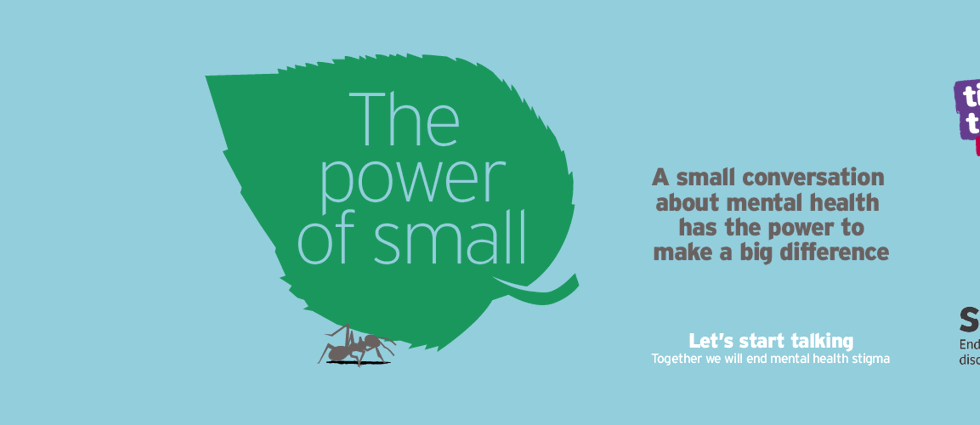 Time to Talk Day 2021
Time to Talk day 2021 will take place on February 4th. Find everything you need here.
What is Happening on Time to Talk Day 2021?
Time to Talk day 2021 will take place on Thursday 4th February and once again we will be working with our anti stigma partners from across the UK and Ireland, to get everyone talking about mental health. This is the fourth Time to Talk day in Scotland and one we are really excited about.
A small conversation about mental health has the power to make a big difference and it's something we can all do. So this year our theme is The Power Of Small.
With everything going on in the world it's never been more important for us all to be comfortable talking about mental health, and challenging stigma. Although Time to Talk day 2021 will be a little different to previous years, we still have LOADS of materials and resources you can use to start talking, whether you're together in person or having conversations remotely.
We know that the more conversations we have, the more myths we can bust and barriers we can break down, helping to end the isolation, shame and worthlessness that too many of us with mental health problems are made to feel.
Take a look at our resources and activity packs and start up mental health conversations with a pal, your neighbours, family, colleagues and or whoever you want.
You can download your materials and activity packs for the day below. 
If you're holding a Time to Talk Quiz, virtual or in person, use our mental health round here.
Download here