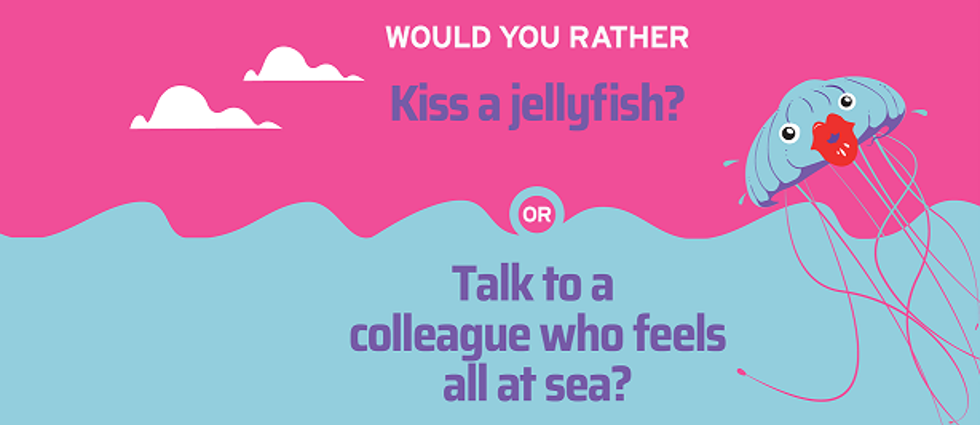 Time to Talk Day 2020
Time to Talk day 2020 took place on February 6th. Find out everything you need to know here.
What Happened on Time to Talk Day 2020?
Time to Talk day 2020 took place on Thursday 6th February and thanks to your help we got people all over Scotland talking about mental health. 
This year conversation was at the heart of the day as we used the popular game 'would you rather?' to encourage more people to talk than ever before. By using our resources and 'would you rather?' questions we saw communities, schools and workplaces all over Scotland start up mental health conversations with strangers, neighbours, family, colleagues and friends.
In the build up our champions Karen and Suzanne went on a tour round Scotland to get people talking in towns and cities all over the country. This year's tour started on January 30th and over the course of 5 days the pair travelled over 700 miles in their beautifully branded See Me Mobile, stopping along the way at a number of pre-arranged locations with their Conversation Corner. At each stop they had great conversations about mental health and drummed up support for Time to Talk day itself on February 6th.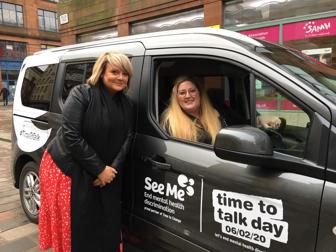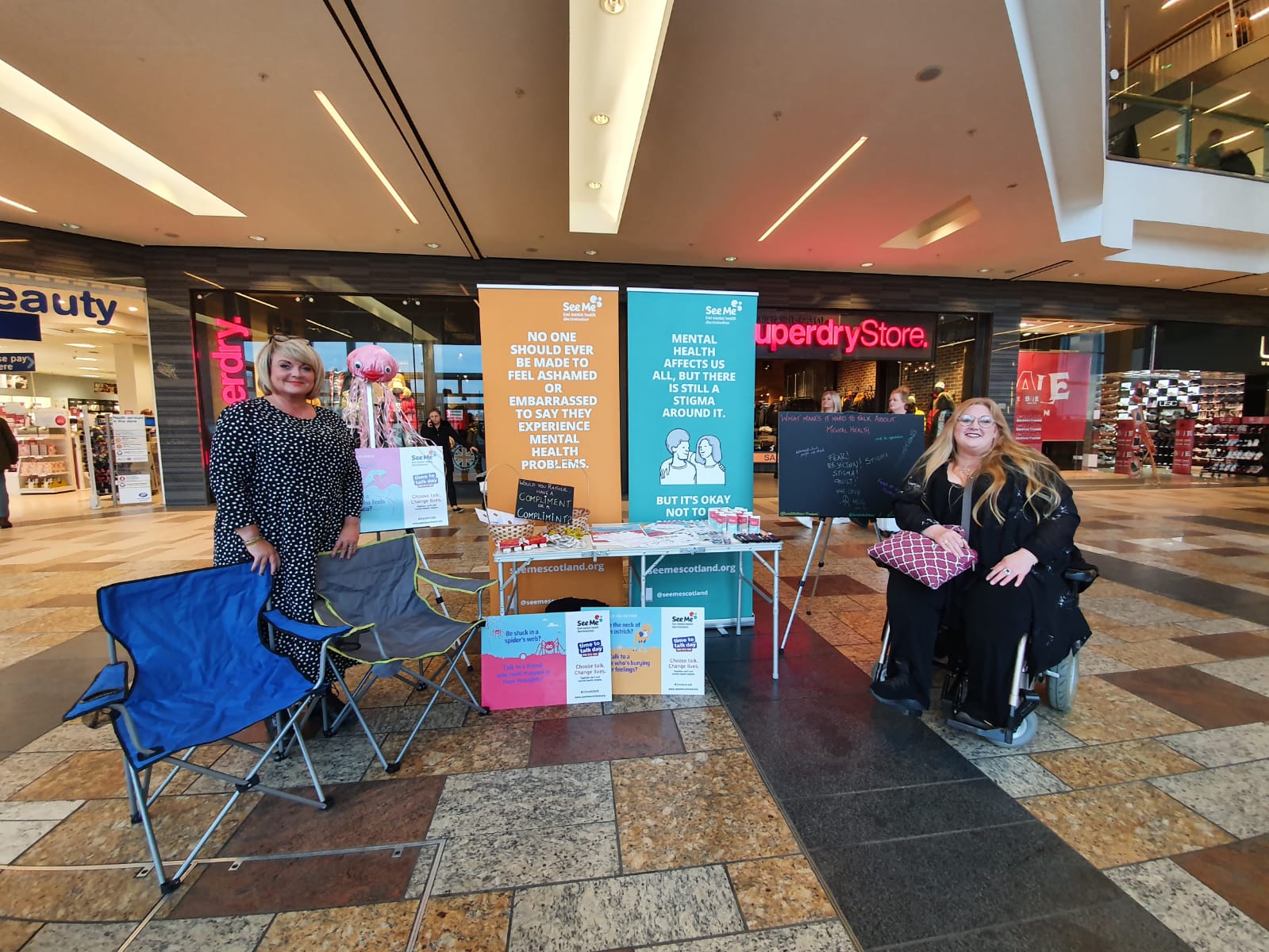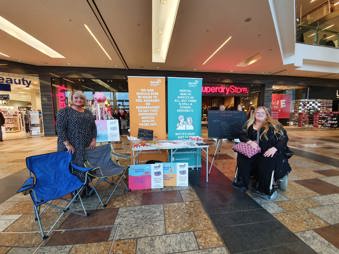 If you'd like to know more about what Karen and Suzanne did on the tour you can follow it on Twitter @TimeToTalkTour #TimeToTalkTour #TimeToTalk.
On Time to Talk day itself we hosted a day of music, mental health and art at the Scottish National Portrait Gallery in Edinburgh to encourage people from across Scotland to come down and start conversations. On the day we had live performances from Edinburgh's Harmony Choir, our Education and Young People's Programme Officer Chris Grant, and youth volunteer Kirsty, who performed some spoken word poetry.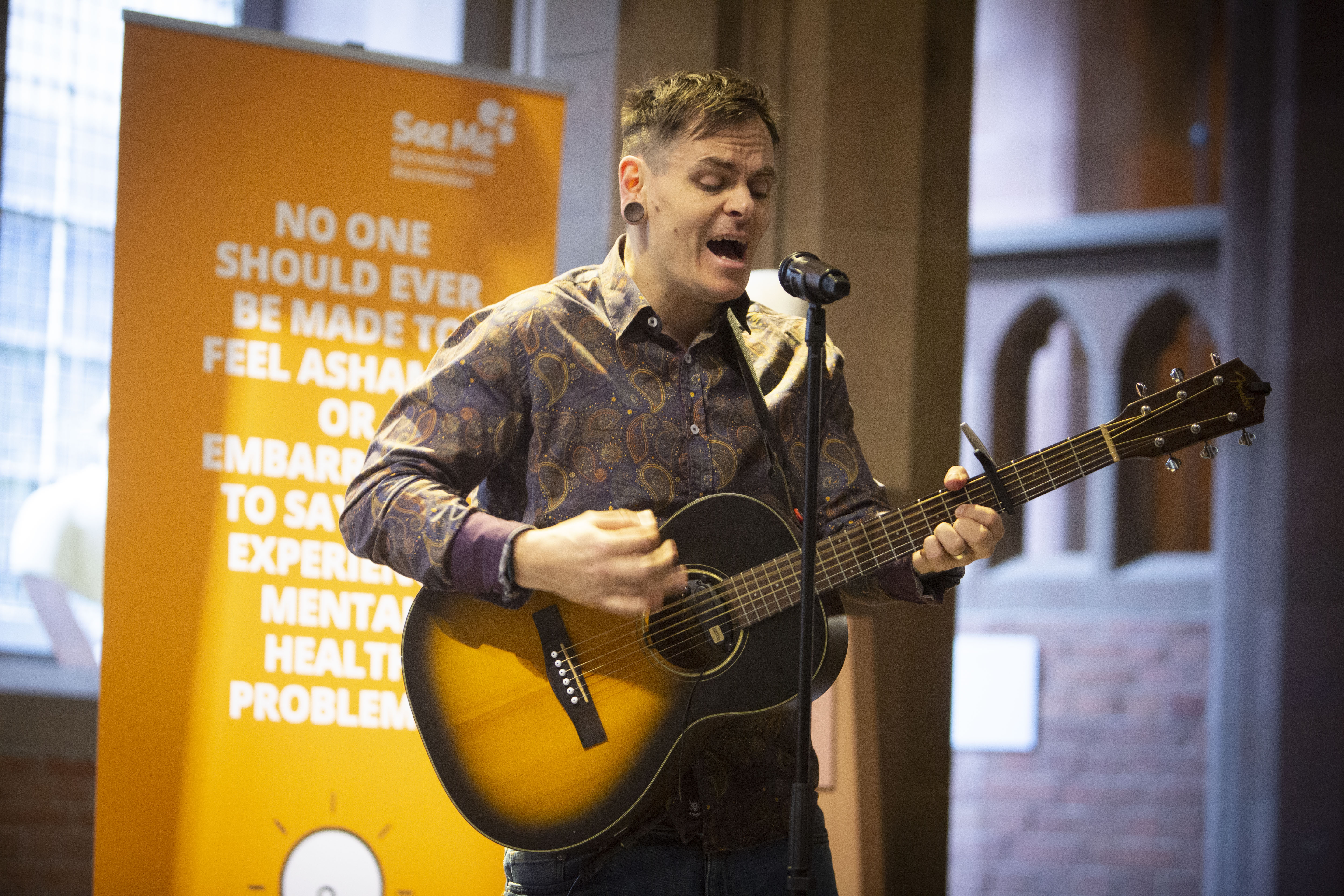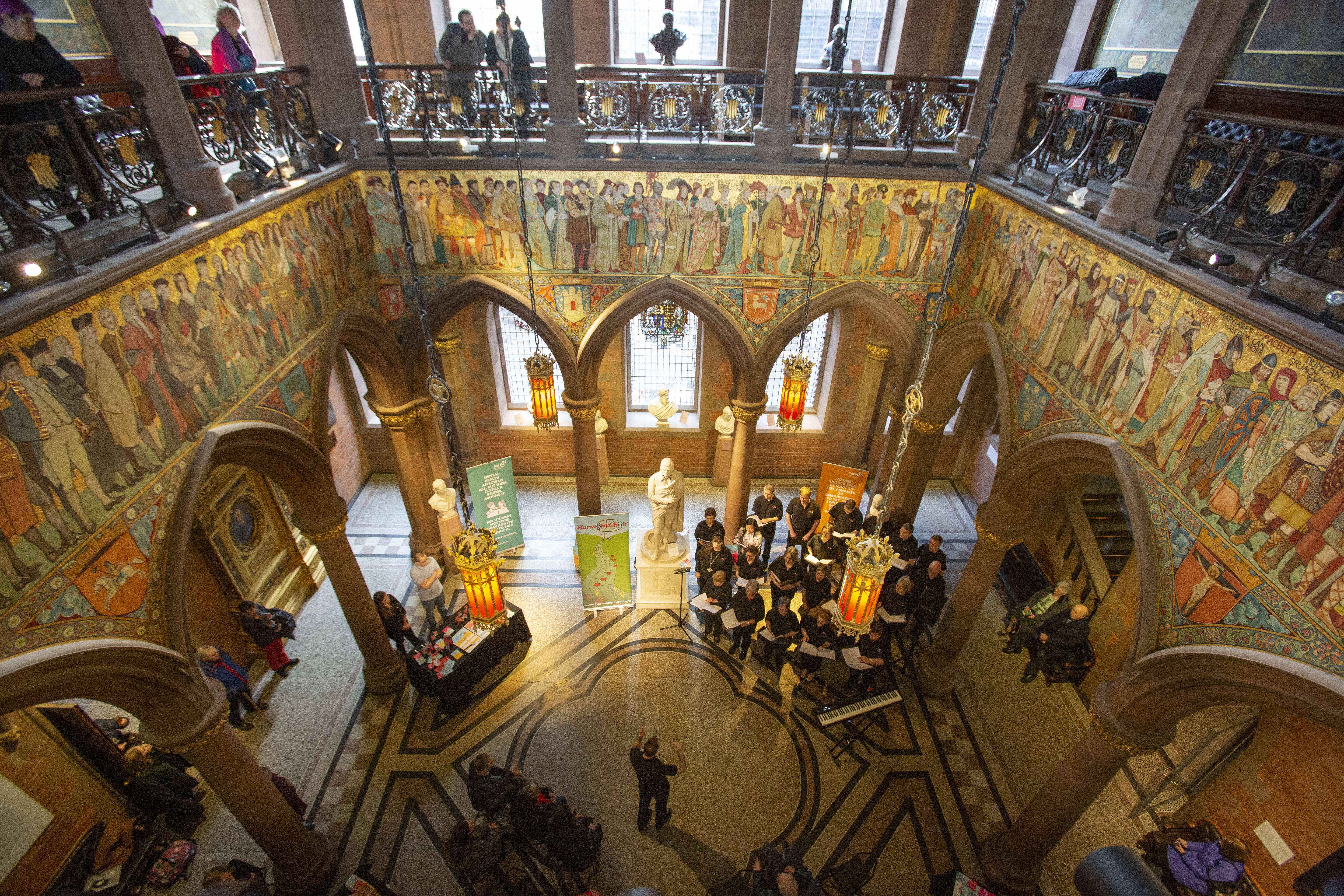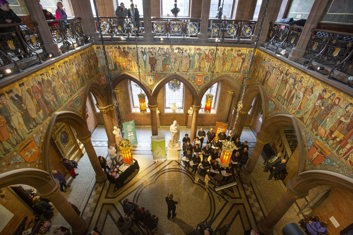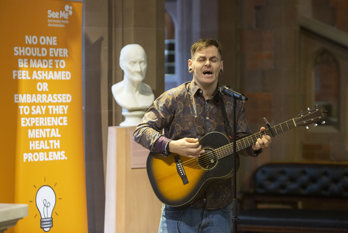 We also handed out resources, snacks from our friends at Tunnocks and Millions, and started some great conversations with gallery visitors throughout the day.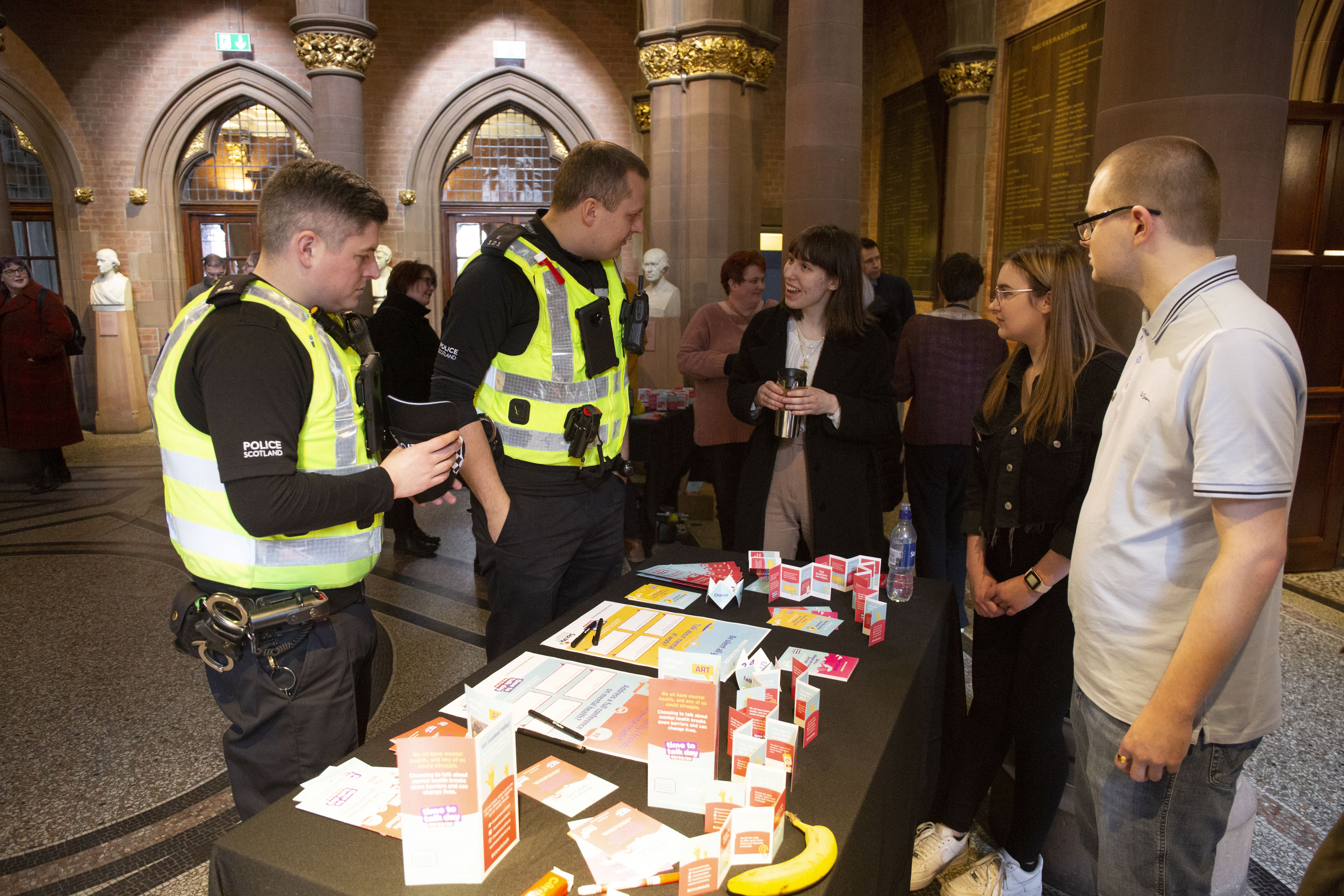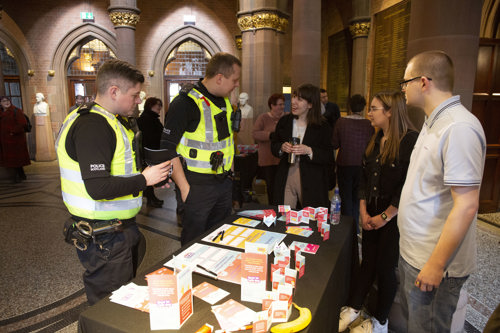 As part of the day our volunteer Sean created a tour that engaged visitors to use contemporary artwork to talk about mental health.
You can find a link to Sean's art tour at the bottom of this page.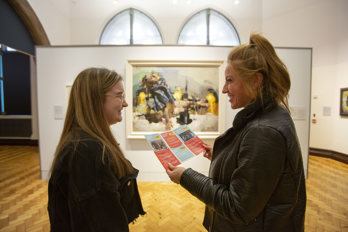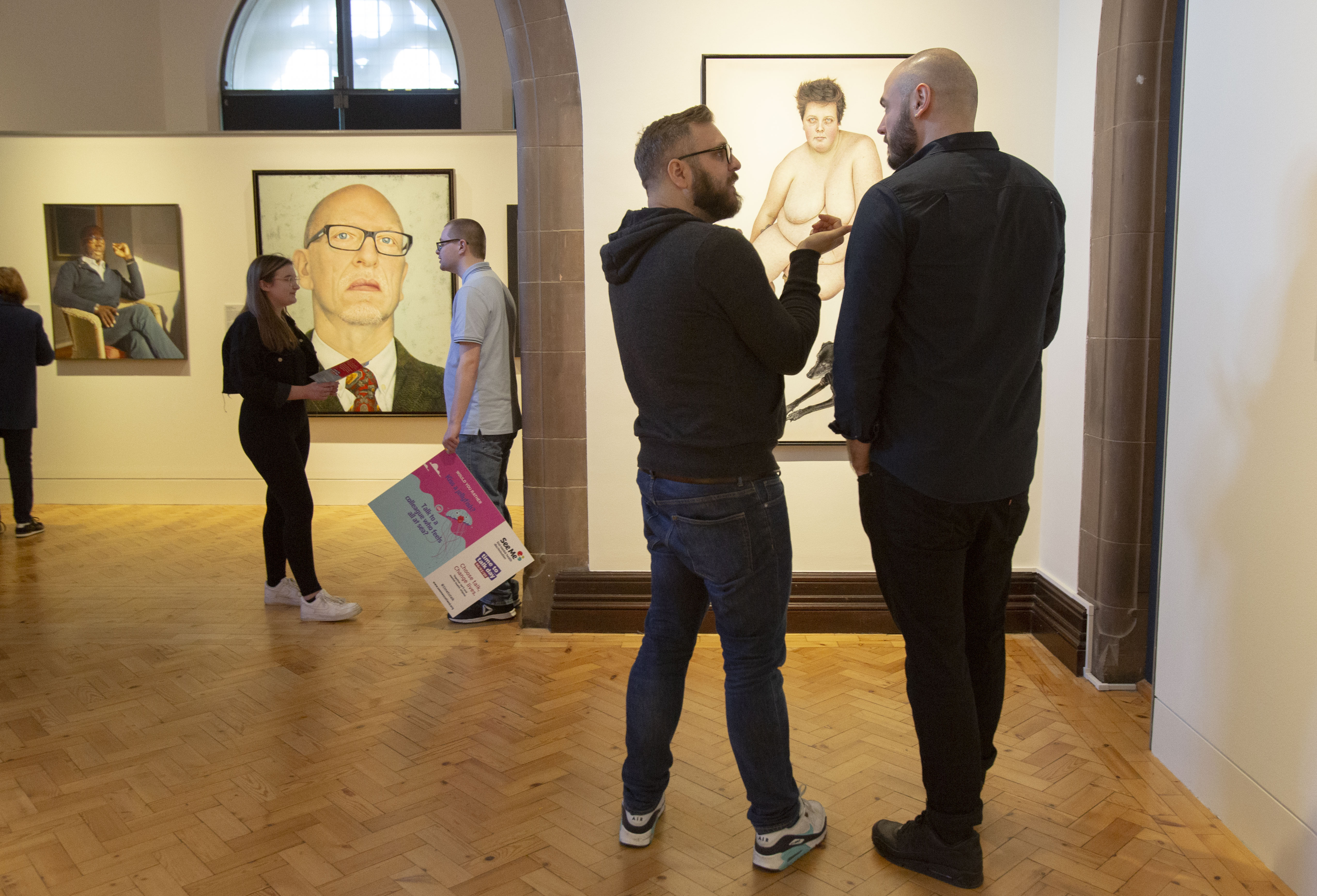 Our volunteers also hosted some great events across Scotland, to get people talking, listening and interacting about mental health. Youth volunteer Kya hosted Time To Talk Finger Painting at the University of Abertay, and our See Me Proud champions held a quiz on LGBT history at the Project Café in Glasgow.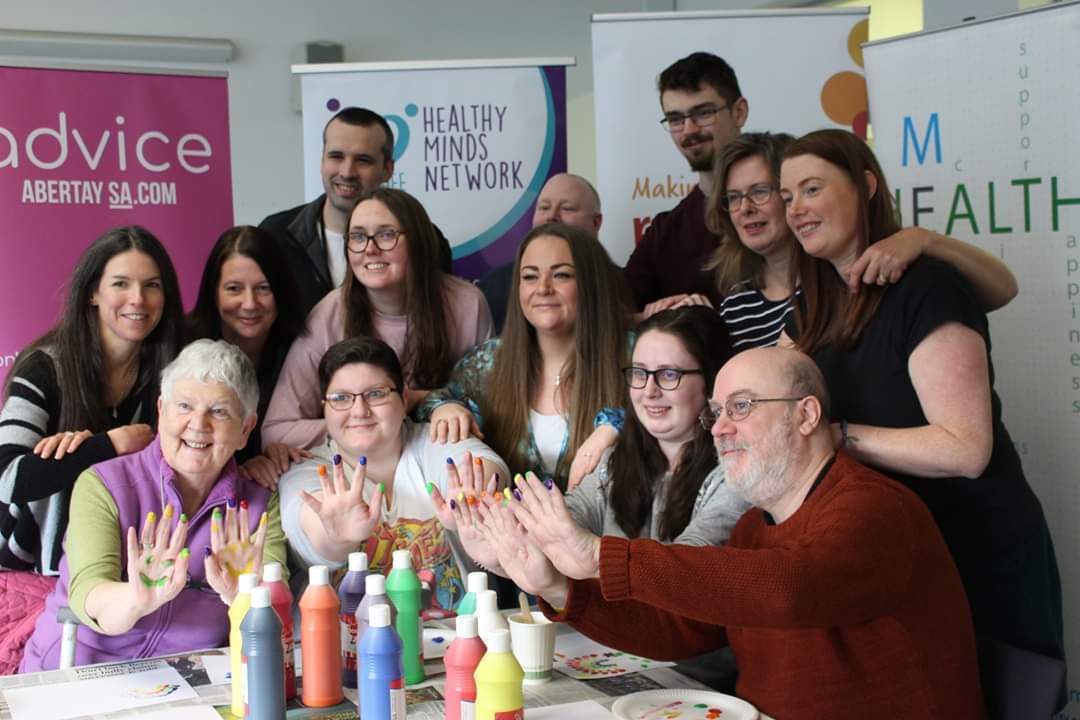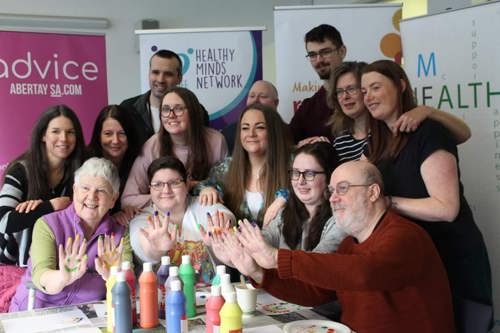 And last but not least a huge thanks to all our partners and friends who help events in their schools, workplaces and communities. We couldn't have done it without you! But remember, mental health isn't just for one day, we need to talking about it every day. If someone you know is struggling with their mental health, reach out and ask 'are you okay?'. Together we can end mental health stigma and discrimination.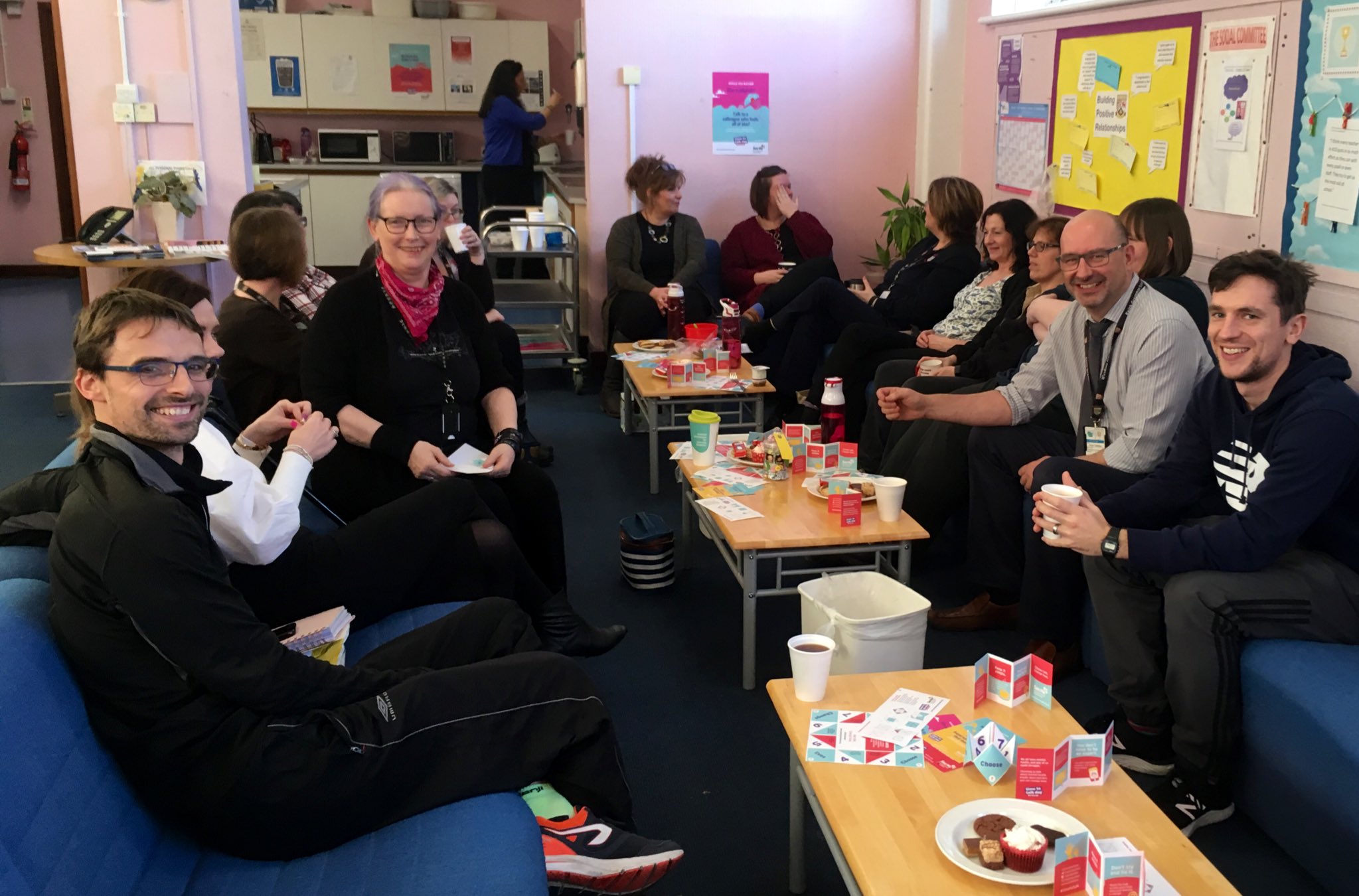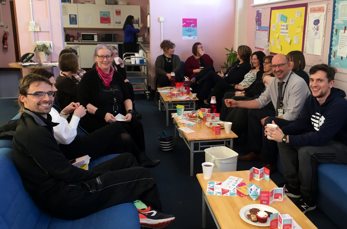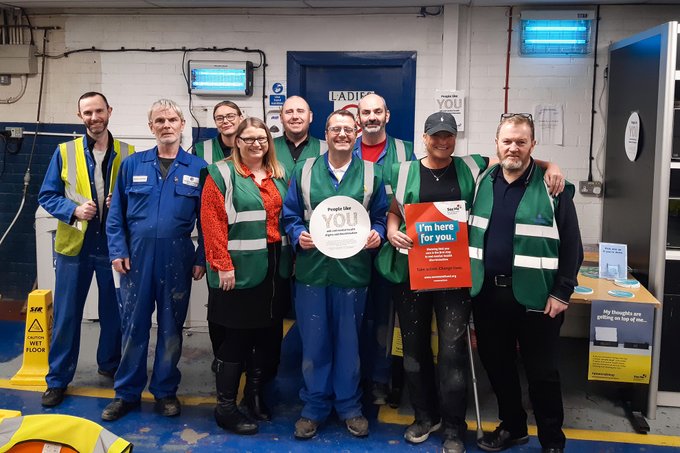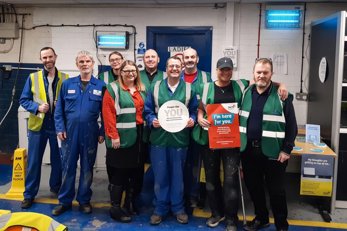 2020 Resources 
Choosing to talk about mental health can make a big difference. 
Whatever you do is up to you. It could be texting a friend to ask how they are, or leaving some See Me materials in a place where they will start conversations.
You could hold a coffee morning, book out a room at your work or school, add a mental health round to a pub quiz or hold an arts and crafts events.
Looking for quiz questions? Click below on the image!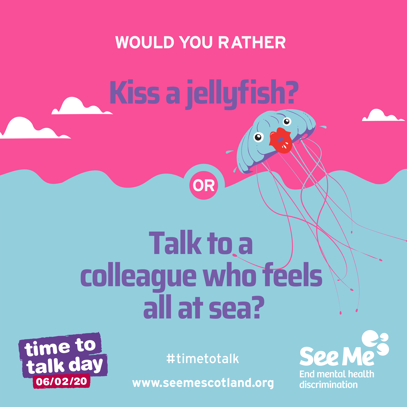 You can download your materials and activity plans for the day below. Order forms for packs have now closed.
Mental Health Art Tour at the Scottish National Portrait Gallery
As part of Time to Talk Day our volunteer Sean created a guide that engages visitors to use contemporary artwork to talk about mental health. Download it below, and use it to start your conversations around mental health and art.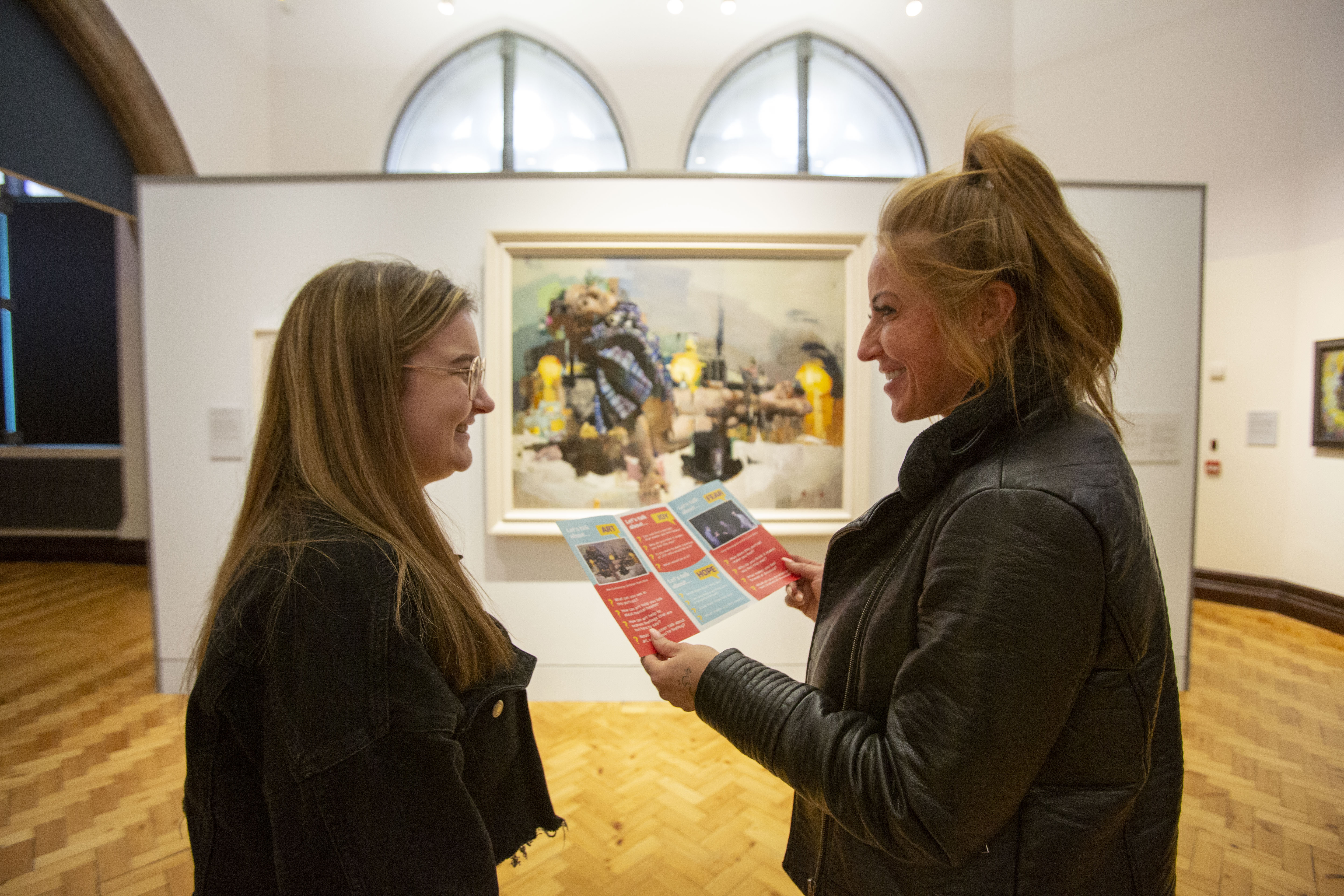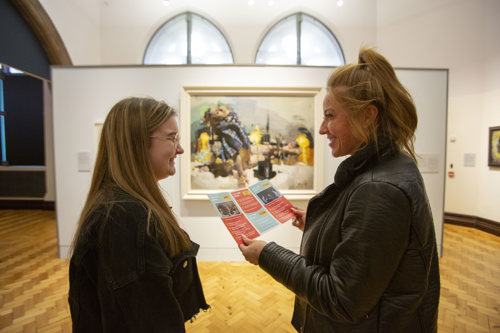 Download Your Guide Here