What Happened in Mental Health Awareness Week
Posted by See Me, 24 May 2018
Every year we're blown away by the amount of different people and organisations taking part in Mental Health Awareness Week.
The theme set by The Mental Health Foundation this year was stress, something which we can all relate to.
So with everything that was going on, we thought we'd give you a run down of some of the things we were involved in:
Monday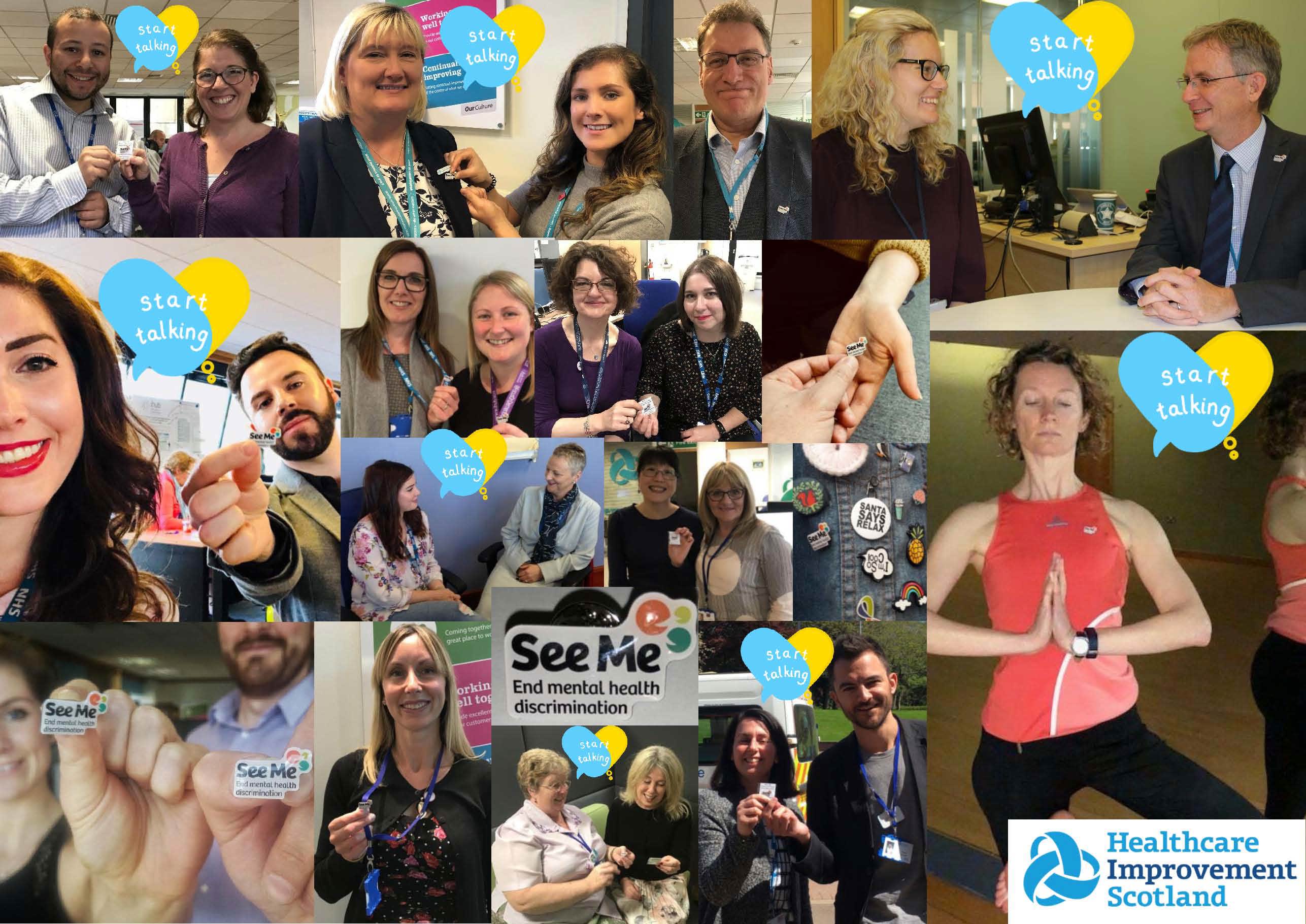 The week began with our director Calum speaking at an event arranged by the Law Society of Scotland and hosted by commercial law firm Burness Paull. Calum started off a Pass the Badge, to help attendees to talk about mental health over the week. The event also marked the Law Society of Scotland's launch of their web-based resource to help the mental health of those working in the legal sector.
Healthcare Improvement Scotland also held physical and digital Pass the Badge events in the week. Our Champion Wendy, who works at HIS, led on the activity, she said: "I have had the pleasure of working with See Me Scotland as a community champion for just over two years and during this time I have personally witnessed a decrease in mental health stigma and discrimination."
Mario Medina, Equality and Diversity Advisor, Healthcare Improvement Scotland: "I am extremely pleased with how our staff have embraced See Me's Pass the Badge campaign during Mental Health Awareness Week.  The in-office conversations, the stories shared on social media, and the pictures taken have all been very heartening and I am very proud that our staff have shown such strong support for this campaign and each other."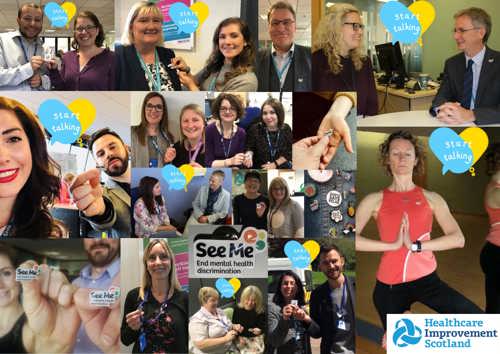 Monday also saw the start of our See Me in Work Partner, Standard Life's mental health awareness week. They had an amazing week, starting with stalls hosted by our volunteer Bianca, a choir and a talk from our Workplace Manager Patty.
Strathclyde University also held their annual Walk a Mile on their campus, bringing together staff and students to walk a talk.
Our day ended in Aberdeen, where our champion Christa attended a mental health film screening in Aberdeen.
Tuesday
We went over to Leith Academy to kick of our Year of Young People mental health campaign with the Mental Health Minister Maureen Watt. It was an amazing day, so we wrote loads about it here. It was also really sunny, and that's always worth pointing out.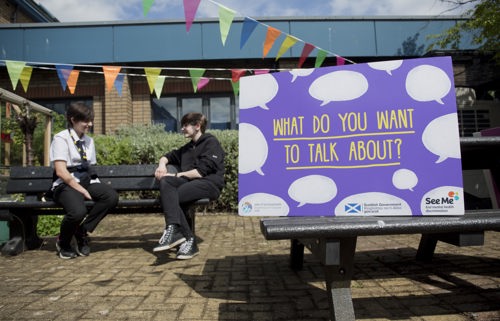 Wednesday
With the sun continuing to shine there were two more Walk a Mile's on Wednesday, one from the Corra Foundation and another at the Royal Alexandra Hospital.
On Wednesday afternoon our champion Suzanne read one of her You Matter Always poems at Renfrewshire Anti Stigma Alliance's Listen and Learn event. And because our champions are awesome, we held training for a new group on Wednesday and it's great to see even more enthusiastic people getting involved.
Thursday
Our incredibly busy Education and Young People's team were down in the Borders on Thursday, training teachers on our 'What's on Your Mind?' pack, and in mental health first aid. We are really excited to be working with all secondary schools across the region over the summer.
Friday
Friday marked the end of Standard Life's week of activities, where they got everyone out the office for walks and talks on mental health, in Princes Street Gardens, and Edinburgh's Botanic Gardens. Well done guys!!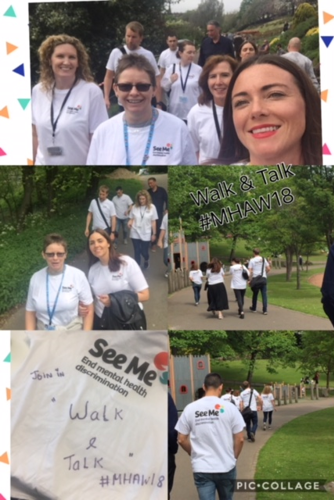 Sunday
What better way to de-stress than a trip to beautiful Oban where our Champion Des really went the extra mile, by holding a 2 mile Walk a Mile. There is more on that here (including reusing the same extra mile joke)