We are so excited for SMHAF 2021
Posted by See Me, 30 April 2021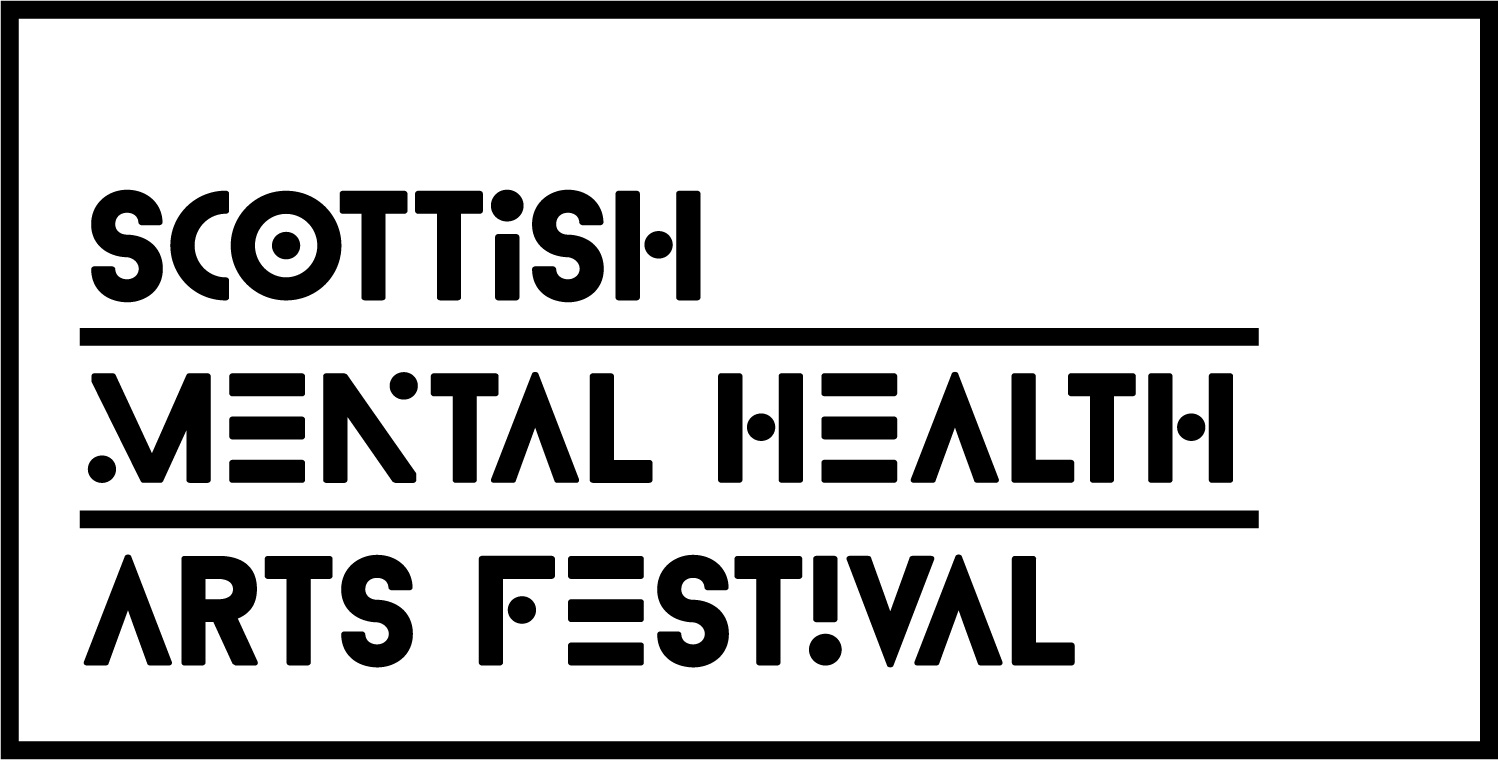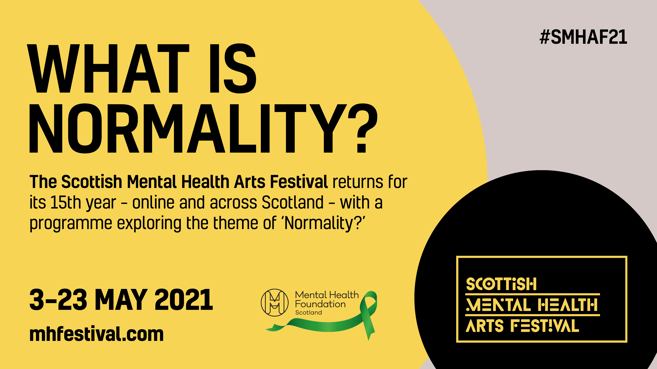 Scottish Mental Health Arts Festival asks "what's normal?"
'Normality' is the theme of this year's Scottish Mental Health Arts Festival (SMHAF), which opens on Monday 3 May and runs until Sunday 23 May.
A whole year of lockdown has turned the world upside down, forcing us all to re-evaluate what we think of as normal life, thinking and behaviour. Should things go back to 'normal' once we're out of restrictions? Was the way we lived before 'normal' anyway, or are there better ways of living life – especially for our mental health?
Now in its 15th year, the SMHAF has grown into one of the largest of its kind in the world. We get to choose from a wide-range of online and outdoor events, offering up everything from music, film and visual art to theatre, dance and literature.
Below are a few highlights we've picked out from the three-week programme. Check out the rest and book your tickets at www.mhfestival.com.
International Film Awards
Monday 3 May, 7-9pm
It's OSCAR and BAFTA season, and this special streamed event celebrated the best in mental health film making. Hosted by Gail Porter, with music from Withered Hand, it was a chance to get the first look at award-winning titles.
You can read about all Film Award winners here: https://www.mhfestival.com/news/749-international-film-awards-grand-jury-prize.
You can also watch the whole ceremony here 
See Me sponsored the Anti-Stigma Award on the night, and you can watch the winner -
Winner of the Anti-Stigma Award, Imogen
IMOGEN, by Lola Young and Matt Shea (23 minutes)
Screening: Online - Friday 21 May (8pm), with Love Bound. 
This will be followed by Zoom Q&A with Love Bound director Vibe Mogensen, psychiatrist Lene Karlsson, and subjects Marianne and Tommy.
Streaming: Online-  From 17-23 May, on Indy on Demand
A family grieves, celebrates and reflects on their daughter, whose mental health challenges changed the course of her life and everyone around her. The film is crafted from two decades of journals, sketchbooks and music she left behind, with family members and actors appearing together, seamlessly blending reality and performance of self. The filmmakers join a family who posthumously try to understand a chaotic mind, with the aim to expand our own understanding of what it's like to live in a state of mental confusion.
Content notes: Discussion of drug use, discussion of eating disorders, representation of self-harm and strong discussion of suicide.
Our Community Champion Karen was on the judging panel for the award. She said: "Imogen is a deeply moving film that takes us right into the mind of someone experiencing significant mental health problems over many years until their eventual suicide. 
"In it Imogen's mother, Diane, and sister, Allegra, provide an intimate portrayal of the titular character, whose inner story powerfully, honestly, beautifully, and sometimes brutally, unfolds on the pages of her copious note and sketch books, and in the lyrics of her music, which she left for her family to find. 
"Diane and Allegra's wonderfully candid recollections, which will undoubtedly resonate with many, provide a family perspective, recognising it's never just the person who is ill that's affected.  This film doesn't shy away from anything, rather it refreshingly openly explores the pain of mental illness, and covers difficult topics including self harm, self medication, shame, suicide, and grief.  Imogen reminds us all of the importance of listening and believing, of talking, of the toxicity of stigma, the complexity of mental illness, and the tragedy of suicide, and I, for one, love it."
More details: www.mhfestival.com/events/53-national/664-love-bound-families-young-people-mental-illness
 Six Word Stories
Online - Tuesday 11 May, 7-8.30pm
Learn how to get creative in just six words. Explore ideas of normality and mental health in this fun online workshop, with writers and See Me Community Champions Bridget Dickson, Chik Duncan and Liam Rankin. You just need pen, paper and your imagination. Live captioning will be available to all participants. 
Book your ticket: www.eventbrite.co.uk/e/six-word-stories-workshop-tickets-146981791495
The Reliquary Exhibition
Online and at An Lanntair, Isle of Lewis - 2nd May-26 June
Reliquary is a new collection of artworks from workshops on the Isle of Lewis. Artists Martyn McKenzie and Kate McAllan were commissioned by See Me and the Mental Health Foundation to work with staff and participants from Catch 23, Penumbra and Western Isles Foyer, three Stornoway-based mental health organisations. The resulting handmade wooden boxes, and their contents, represent the lives of the people creating them.
A physical exhibition is on show at An Lanntair, a hub for creativity and the Arts on the Isle of Lewis. You can also see the boxes at https://lanntair.com/events/event/reliquary-2/.
"Mental health stigma is reduced when people are able to share their experiences and speak openly about mental health," says See Me social movement officer Maeve Grindall.  "Being part of this art project allows participants to express very personal feelings in a safe environment. We hope the work created will inspire others to speak more openly or consider things from a new perspective."
All Entire Whole
Online - From May 10th - 23rd
The All, Entire Whole exhibition returns for its 3rd year, curated by See Me community champion Sean McGugan as part of SMHAF 2021.
All Entire Whole presents work from a range of visual artists that encourage dialogue to end mental health stigma and discrimination. This year's online exhibition includes work from: Nichelle Santagata, Sarah-Louise Wilson, Jo Chukualim, Aimee Morris, Susannah Laing, and Alexandra Murray.
You can visit the exhibition here https://www.mhfestival.com/events/53-national/631-all-entire-whole-2021-all-entire-whole-2021.
'Reconnected | Normality?'
Online - May 3rd- June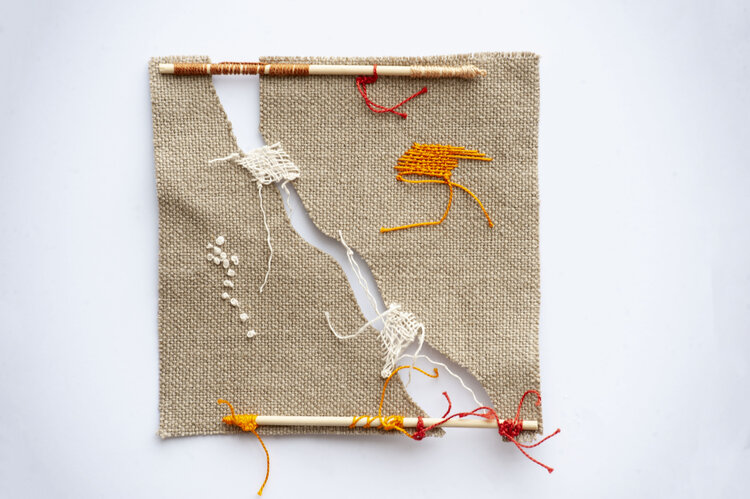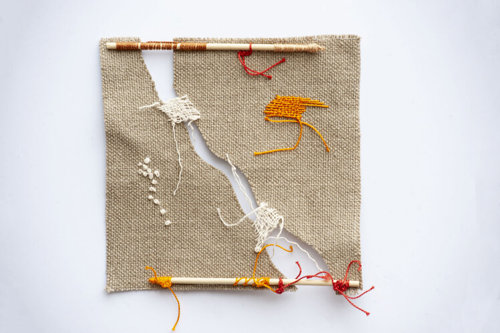 Our friends at Angus Creative Minds have created the fantastic Reconnected | Normality? exhibition, which is still open for people to contribute to.
So far 35 individual and groups of artists have together contributed over 50 pieces of work, with the connecting theme of using loomstate linen canvas squares which were distributed and then returned to Angus Creative Minds.
If anyone would like to add their own creative work to the exhibition we are happy to provide an approximately 7.5" or 15" ( 18.75 or 37.5 cm) linen canvas square for this purpose over the month of May (and possibly June).
You can connect with Angus Creative Minds, and see the exhibition here