Lumo: Too Young To Die
Posted by See Me, 12 May 2019

Our volunteer Jenn has written a blog for us about her brother Calum, his life, suicide, and the impact he had on the people around him, ahead of the release of a film about his life.
September 2017 is the month that changed my life forever, my younger brother Calum made the decision to take his own life at the age of 21. Growing up I always wanted to look after my little brother he had a tough time at school as he just didn't quite fit in because he didn't really want to, he was creative and a character with a passion for music. By the age of 16 he was a prominent member of the Glasgow rap scene and was known to many as Lumanes, his death was a massive shock to our family and all of his friends. Although we had known that Calum had previously struggled with depression, at the time of him passing we thought that mentally he was in a 'good place'.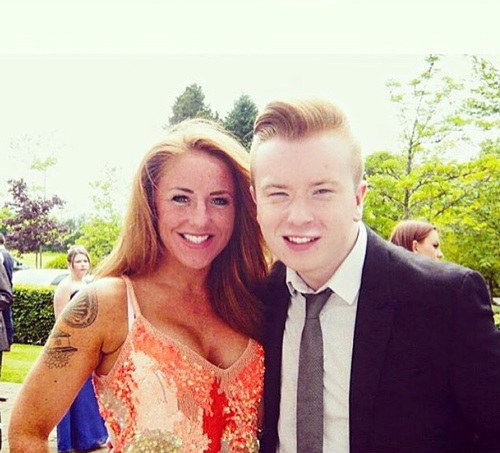 Whilst looking for a way to channel all the emotions that we were going through, we were introduced to a documentary film maker, Hannah Currie, and although she hadn't known Calum personally she had a number of mutual friends and knew his music. We sat down and discussed what we could do to create a legacy for Calum whereby we could collate some of his music, performances, family videos and his own video diaries (that we never knew existed until after his death) to help to prevent others from considering ending their life and continue the work that he had been involved in with at See Me where he had worked on a couple of campaigns and written some spoken word pieces.
At the time we could have been selfish and kept the film as a way of preserving his memory. But we realised that we had a shared experience that was extremely powerful and hard hitting, we were all in agreement that we had to do everything possible to ensure that our film, Lumo: Too Young to Die, had the opportunity to reach as many people as possible to try and tackle the stigma of mental health, particular in young men Calum's age.
The film has yet to have it's official release but the interest in it has been overwhelming, picking up numerous awards around the world, which is an incredible feeling knowing that Calum's story has in someway touched people across the globe. More than this we have found a new family in all of Calum's friends who I now see as brothers and sisters. We help to look after each other, checking in almost on a daily basis to make sure that we are doing okay. Hannah, in particular, has been amazing and without her support, vision and determination to make a change to society none of this would have been possible, she will forever be a part of our family.
BBC Scotland will air the film on Monday 13th May at 23.00 to coincide with the start of Mental Health Awareness Week, before being added to iPlayer for the rest of the UK to view. We hope that this will allow us to open the conversation about mental health awareness with a completely new audience.
Listen to the spoken word poem Calum did for us, for the launch of our It's Okay campaign