Join us at the National Portrait Gallery for Time to Talk Day 2020
Posted by See Me, 9 January 2020
Join us at the National Portrait Gallery in Edinburgh from 11am-2pm this Time to Talk Day (6th Feb) for a day of music, mental health and art.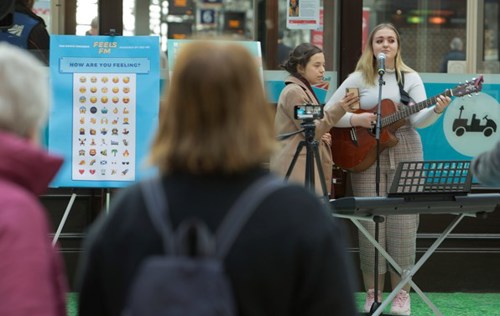 Mental health and art have always been closely linked. Art is used as a way to express our feelings, whether it is on a canvas, captured in a photo or sung in a song, it helps us relate to our emotions. It's also used in therapy for people who are struggling with their mental health and can improve wellbeing for all of us.
But it can be much more than that, it can start conversations and tell stories that change the way we think and behave when it comes to mental health. We are all speaking much more about mental health, and hearing more and more how important it is to tackle mental health stigma, and art can do that.
So we are bringing together art and mental health at the National Portrait Gallery, to host the UK's biggest anti-stigma campaign of the year, Time to Talk Day, and we'd love to see as many people come down as possible.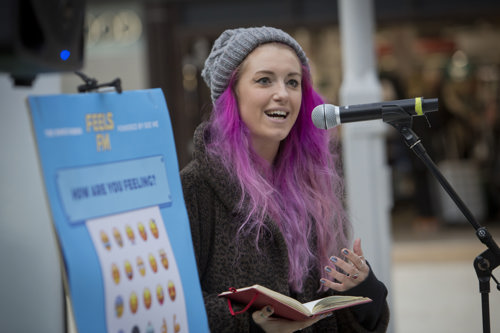 We jointly run Time to Talk Day with their partner programmes, Time to Change in England, Time to Change Wales and Change Your Mind in Northern Ireland.
Together See Me and National Galleries Scotland will be putting on a day of music, mental health and art, to encourage people from across Scotland to come down and get involved in Time to Talk Day on February 6th.
This year we are delighted to be joined by Edinburgh's Harmony Choir and singer Jessica Sharpe, who will both be performing at the Gallery. We will be confirming the rest of the performers soon.
Time to Talk Day is a day in the year where everyone in the UK is encouraged to have a conversation on mental health. This year is the third year the campaign has run in Scotland. Last year over 300 workplaces, schools, universities, football teams, youth clubs (and more) took part all over Scotland. Alongside that, on social media #TimetoTalk was trending at number 1 in Scotland and the UK and number 2 worldwide.
Last year Scottish Games of Thrones actor Daniel Portman helped to promote the day by sharing his experiences of anxiety, depression and OCD, focusing on how talking about mental health has helped him.
Previously we've also had involvement from Nicola Sturgeon, Des Clarke and Janey Godley, while across the UK the campaign has been supported by Stephen Fry, Fearne Cotton, Frankie Bridge and many others.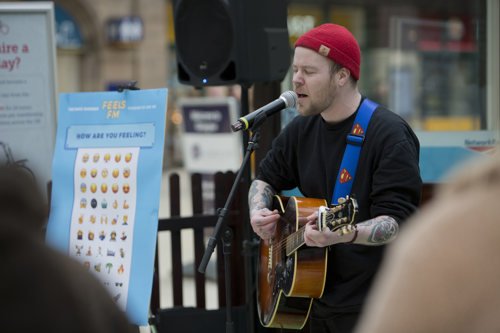 Too many people with mental health problems are still made to feel isolated, worthless and ashamed. Conversations have the power to change lives, wherever they take place. This year conversation is at the heart of the day as we use the popular game 'Would you rather?' to encourage more people to talk than ever before.
We'll be having performances from 11am until 2pm in the Great Hall, and will also have a mental health art tour around the gallery. Come down and join us, because your conversation can make a difference.
Find out more about Time to Talk Day by clicking the button below, and keep an eye on our social media for updates on the art tour and performers.
There are lots of downloadable resources and packs available to order, which include posters, postcards, tip cards and conversation starters. Find them all below. 
Find Out More