Introducing Our See Me in Work Peer Network
Posted by See Me, 26 September 2018
The See Me in Work programme is a structured improvement programme, supporting organisations to work towards becoming an inclusive, mentally healthy workplace where staff can have open and honest conversations about MH and get the support they need, when they need it to stay in work.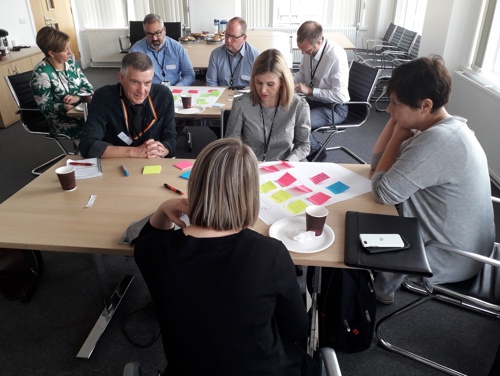 To support organisations engaged with the programme, employers were invited to the newly established See Me in Work Peer Network on August 24th. The aim of the group is to provide a platform for workplaces to develop and share best practice around tackling mental health stigma and discrimination in the workplace.
The first session was well attended with representation from organisations across all sectors engaged with the programme. The session was used as an opportunity to establish how the network will be used to support the development of best practice. There was great enthusiasm during the session about tackling stigma and discrimination in workplaces with lots of interesting discussion generated. Feedback from those who attended the session identified the opportunity to share experiences and learning as a key highlight of the session. The group will meet on a quarterly basis and we are excited to see the Network develop and grow to support effective change within organisations.