Having A Chat With Our Champions
Posted by See Me, 27 October 2016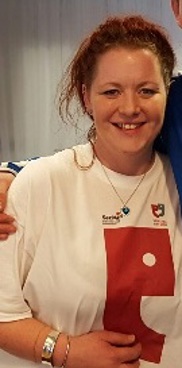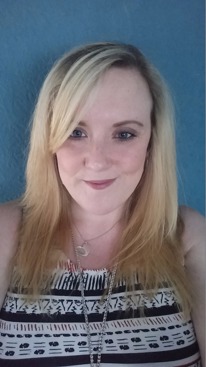 Jane and Louise
Over the last two months we have been training the next group of Community Champions. However this training was extra special, as for the first time the training was run by some of our existing Champions.
We're really proud of both Louise and Jane who put on a brilliant few days training for the latest Champions.
Having people with lived experience of mental health conditions using their experience and expertise to train other activists is one of our main aims at See Me and is how we want to grow a movement for change.
We caught up with them to see how it's going. 
So first question to both of you, why did you want to be Community Champions in the first place?
L: I wanted to be a Champion to bring around positive change for people like me who were living with, and struggling with, mental health conditions. I had experienced stigma and discrimination in employment and from friends and family and the thought of other people feeling like I did made me angry. So i thought, if I can make a difference to just one person, then I have done something good with my life and my experiences.
J: Having experienced stigma and discrimination for so many years in relation to my own mental health I wanted to be a part of something that would make a difference directly within my own community and others within Scotland.
Louise, why did you want to train Champions?
Being asked to train Champions was a huge compliment and a massive opportunity. It showed that I've done something right and that See Me can see my worth. I wanted to teach others the skills I had been given through training so that they could make a difference in their locality and the Champions voice could become stronger and louder. 
Jane, why do you think the Champions programme is important?
Every community is different and I believe that the people who live within them with the lived experience of mental health are the people who will know better than anyone else what the particular issues are within their community.  More often than not, they will know what kind of approach to challenging stigma and discrimination will work.
You're our first two Champions to go on and train new Champions, so how has the training been?
L: The training is full on and pretty tiring, but so worth it. I'm even finding that the tasks I didn't quite get on my own training are making much more sense now that I'm training it after starting my own project. The ideas behind the tasks aren't immediately recognisable and that brings out a really interesting group dynamic as people start to think differently.
J: Exciting, challenging and immensely positive.  Whether it's the preparation days we put in beforehand, the actual training days or the mentoring sessions afterwards, there is not a bit of it that I don't enjoy.  Meeting such a diverse group of people from all over Scotland who all have such an interest and passion is brilliant and fuels my optimism that we will one day end stigma and discrimination.
Do the new champions have any really interesting ideas?
J: Definitely!  There are so many ideas that they have individually and when they all get together and start talking there are so many more that come out.  
L: One new Champion is looking at encouraging more awareness and openness for mental health in aggregate industries and it's something I would never have really thought of, so it's fascinating. Another is using drama to educate health professionals. One is focusing on nature as therapy alongside social contact. It's really amazing to see these ideas form and start to take shape. 
Has it been strange to go form training to be a Champion, to training Champions?
L: It was a little strange to go from Champion to training Champions. I really doubted my self at first, but it's been hugely beneficial to me and I couldn't have done it without Rebekah (from See Me) and Jane. The other Champions have been really supportive, and that makes all the difference.
J: Although it is something I expressed an interest in as far back as when I completed the training, I didn't ever imagine that it would actually happen because at the time I didn't have the confidence in my skills or abilities that I have now gained as part of the experience and having completed the training and other projects since. I was a little apprehensive as the first session approached but as soon as I started I knew that it was exactly what I wanted to do.
That's amazing, okay, finally, having been on both sides, what is you main bit of advice for the new Champions?
J: Don't compare yourself to anyone else.  Everyone selected for the champions programme has been selected because of the individual and often unique skills and qualities they bring and that is one of the biggest assets of the programme, its diversity.  Whether you are putting in 2 or 10 hours, it all makes a difference.  Whether you are doing something right out there in the public eye or doing something that is more 'behind the scenes' as it were, it is all so valuable. 
L: My main advice for the new Champions is to not get overwhelmed. It's easy to want to change the whole world, and upsetting when we realise it's not going to happen. We have to set realistic goals for changing attitudes, and that's ok, because then we can see what change we bring about and it's so satisfying actually witnessing your accomplishment.