Dunoon Grammar Leading in Tackling Mental Health Stigma
Posted by See Me, 27 June 2017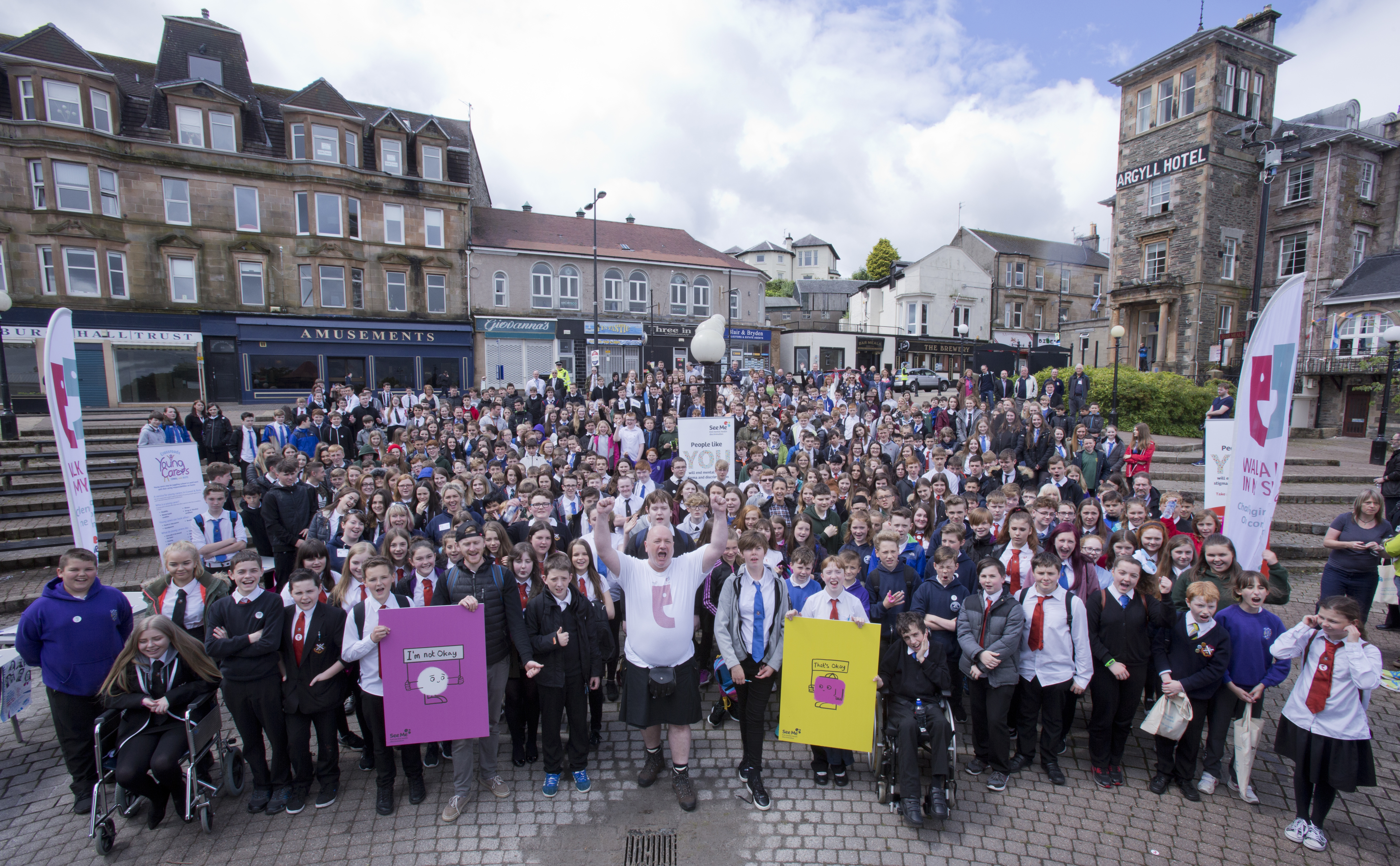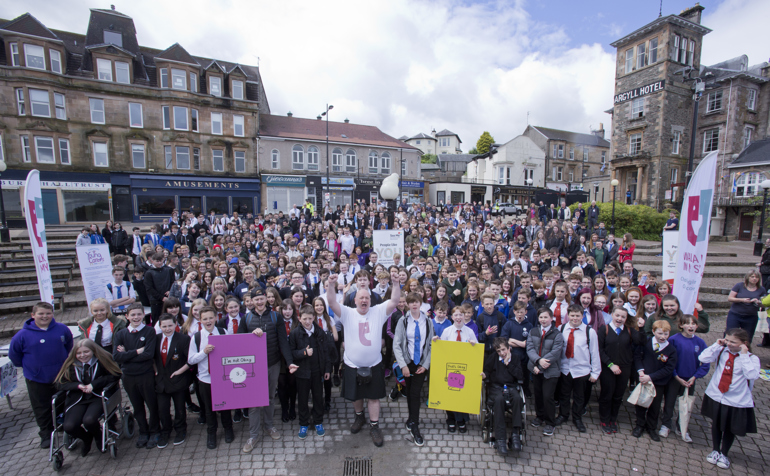 HUNDREDS of school children from across Scotland came together this month with a Scottish cyclist and Chris McCullough Young, to show it's okay not to be okay.
Around 800 children and young people took to the streets of Dunoon to show that mental health is something that can be talked about, and shouldn't be hidden away, in a Walk a Mile event hosted by ourselves and Dunoon Grammar School.
Pupils were joined on the walk by Scottish Commonwealth Games cyclist Rab Wardell, and mental health activist Chris McCullough Young, who developed the Walk a Mile campaign with See Me.
Mr Wardell, 31, spoke to the pupils before the walk about the importance of being able to speak about how you feel, not matter what you're going through.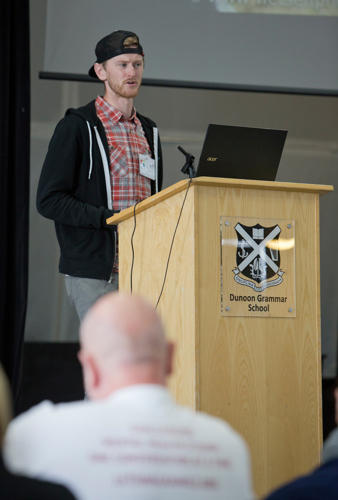 (Rab Wardell speaking to the pupils)
The Glasgow based rider who represented Scotland at the 2006 Commonwealth Games, said: "Through times when I have been racing and travelling I've struggled with my own mental health.
"I used to try to hide these times and keep them to myself. But recently I have spoken with friends and family, and I have even been to see my GP.
"That really helps me and I come away feeling more positive, with my thoughts in line and like a weight has been taken off my mind.
"In competition there can be a lot of pressure to deliver results with can be very stressful. On the plus side being in the outdoors and exercising can be really positive and can help you feel good.
"It's important to not be afraid or ashamed to ask for help. Everyone can feel low and no matter what your problems are they can be solved. Your mental health is as important as your physical health. "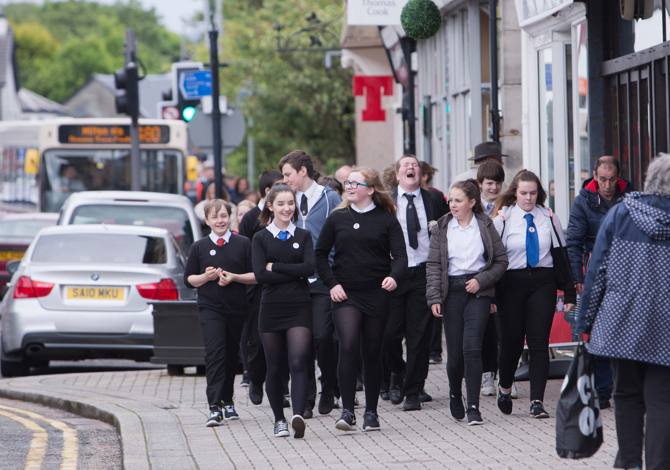 (Pupils taking part in the walk through Dunoon)
Walk a Mile was inspired by Mr McCullough Young's walk round the edge of Scotland, which he completed with no money, taking only a backpack and a tent, to change the way people think about mental health.
He led the walk in Dunoon, saying: "Walk a mile in my shoes gives people of all ages the opportunity to start these all important conversations. It is essential that we talk with younger people about mental ill health."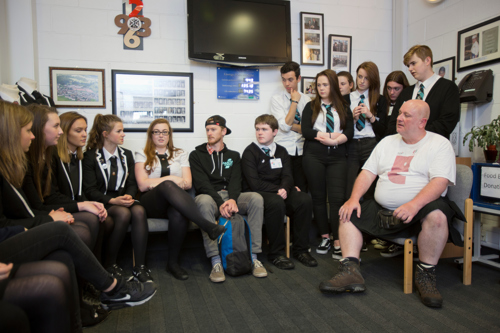 (Chris and Rab hearing from the pupils)
Head Teacher at Dunoon Grammar School, David Mitchell said: "We want to show that mental health can be a topic of everyday conversations, and we are all responsible for creating a positive attitude about it."
Dunoon is one of six pilot schools to have worked with See Me to test their brand new 'What's On Your Mind?' pack. The pack is now available to download for schools across Scotland, supporting teachers, and pupils to develop skills to improve mental health and tackle stigma and discrimination.
Laura Sharpe, See Me's young person's officer, said: "Dunoon Grammar is a brilliant example of how much it benefits young people when mental health is openly talked about.
"The pupils feel supported and able to speak about this vital subject and it shows how we can change attitudes around mental health if we educate on this early.
"It was fantastic to be joined by Rab and Chris today, who showed how important it is that anyone involved in young people's lives needs to have the confidence to open up conversations about mental health and be supportive about what to do next."