David Hamilton - On the Right Direction Home
Posted by See Me, 21 October 2020
The fourth instalment of David Hamilton's personal story. Author of 'Mind Over! Whats the Matter?' David shares his experiences of bipolar disorder.
David's Story
I was diagnosed with bipolar at the age of 16 on the 4th February 2002. This moment of my life was one of the hardest things that I have ever went through. However, with that experience, I feel that I am a stronger person for going through it. 
Years after sustaining good routines and just driving through life I decided to park up and look back on my journey. I decided to write a book after years of mulling over it. 
My initial reason for writing the book was to make sure nobody has to go through what I went through. 
To give a good account of myself I managed to collect all of my doctors notes through months of trying to obtain them. I began to piece through them to get a good timeline of events and others views on my actions and behaviours. 
Throughout the book I have mentioned that it's not the typical person you see in films that get sectioned into psychiatric wards. The many people I met are in everyday jobs and every walk of life. Anyone can go through a bad time. 
I released my book 18 years after my diagnosis on the 4th February 2020.
This is the fourth excerpt from the book that I will be sharing over the coming weeks.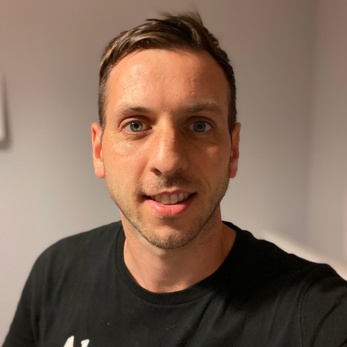 On the Right Direction Home
In my mind, going from one hospital to another was a huge step in the right direction.
The stigma of being in a mental hospital had been lifted, granted that I was in ward two for acute mental health.
Stigma was always something I used to be very self-conscious about. I refused to disclose my bipolar to people and would make up stories rather than tell people the truth about me.
A clear time of not telling the truth was when I was working "voluntarily" at a sports centre where I was advised that I should have been getting paid.
Instead of me saying why I was working there and explaining I was taking part with support from a charity to help me get back into work, I simply said "yeah I should be getting paid".
I would take the easy route out. Too ashamed to admit I had a mental health issue. Would they have looked down on me? Probably not, maybe they would have respected me more. I still couldn't face explaining what was wrong with me and why I was working voluntarily.
I felt as a man I shouldn't show any sort of weakness.

I was still coming to terms with being back at home, I was anxious about going to my local pharmacy to collect medication.
It really bothered me seeing someone face to face to collect bipolar tablets. Years down the line that's not a problem, it was just my attitude back then. The foundations of my life had been ripped up and I was slowly starting to find my feet again.
Continuing with the forward momentum was my CPN with his great support. An A4 cheat sheet was created. This included signs to watch for. These consisted of irritability, increased talking, excessive exercise, lack of sleep, over thinking, overspending, rapid thoughts and increased social scene for mania. The depressive side of it would almost be the exact opposite thing of each item to watch for.
The weeks after my final hospital spell my motivation and energy levels were at rock bottom.
I was stuck in a rut with nothing on the horizon.
A chance meeting with an old school mate (on one of the rare days that I made my way to a local shop) would change that rut completely.
He played for the local amateur football team and invited me to come along to training. This is when I started to gain back control mentally and physically. I was the most unfit guy at my first training session, but I knew I had to push through it.
I was around the 15 stone mark, well overweight from my usual fighting weight of 12 stone 7.
The manager who I will be forever be grateful to must have seen something in me, because I think that if it was anyone else, he would have told me to beat it.
After about six weeks of hill sprints and the killer square I had lost 2 stones. I felt amazing.
Rewind to six weeks earlier to the first session. I had gone straight back to bed and couldn't move.
The next morning and mornings that followed were tough to get out and about, but I had set my target for the next training session. A step at a time. Something to focus on.
Football was again my focal point in life.
We'll be releasing regular instalments of David's book over the coming weeks. You can also find it by clicking the button below. 
David's Book