Choir, poets and rappers make some noise about mental health stigma in Glasgow
Posted by See Me, 3 February 2023
Glasgow museum-goers were treated to some stand-out performances this week with a fantastic Time to Talk Day event.
See Me hosted its first in-person Time to Talk Day event since 2020 at the city's Riverside Museum, with a mix of musical acts and poets performing amongst the museum's inspiring exhibits.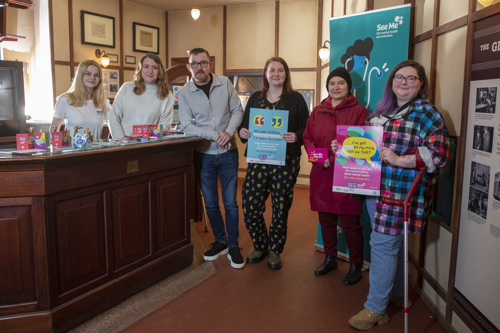 Members of the public were treated to some free entertainment, took part in a mental health pub quiz in the replica Victorian pub, and found out more about the importance of talking about mental health as part of the annual campaign.
Time to Talk Day is the nation's biggest conversation on mental health stigma. It's the day that friends, families, communities, and workplaces come together to talk, listen and change.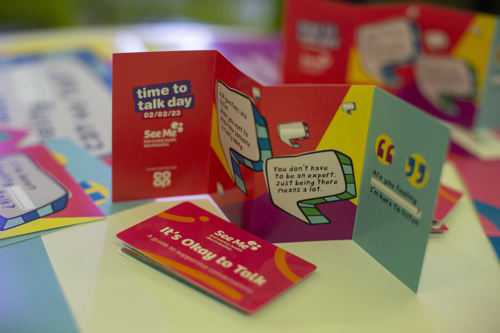 This year, hundreds of events and activities took place across Scotland, from tea and talk sessions in workplaces to Walk a Mile events in local communities, all designed to get people talking about mental health and tackle the stigma that still exists.
In Glasgow, our volunteer Suzanne Baines, performed some of her poetry, to kick us off, before spoken word performer Mhairi McCall. We then had hip hop collective Deadsoundz and Lanarkshire's SoundSational choir each took to the museum floor, with music and poems centring around the topic of mental health.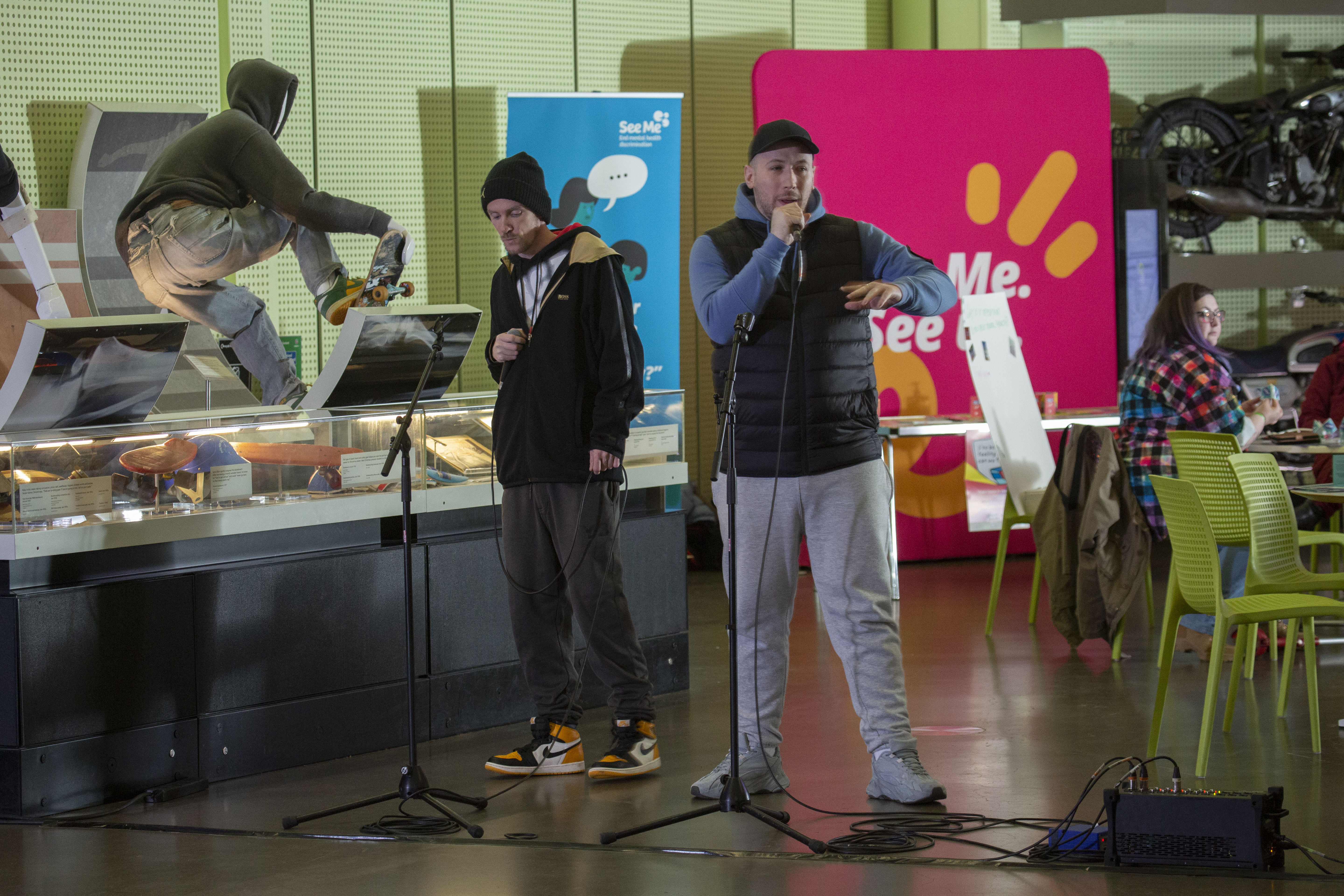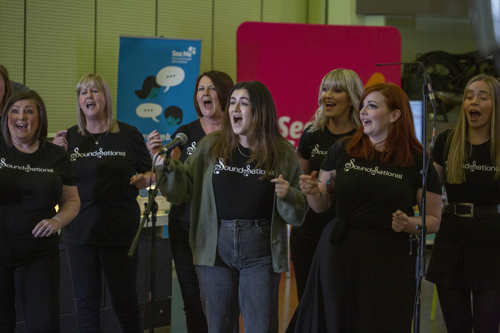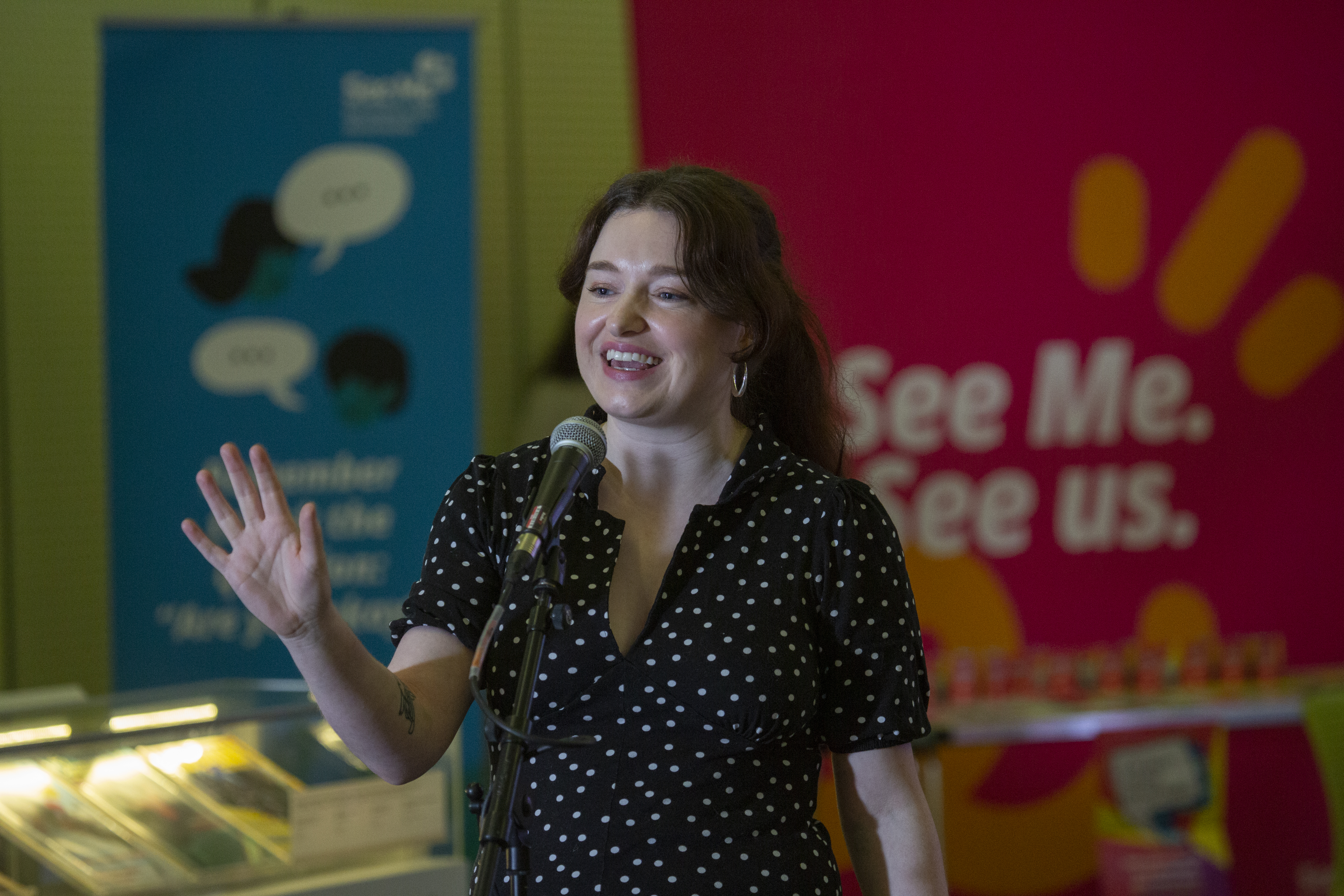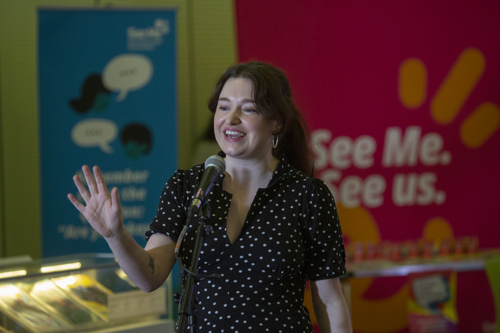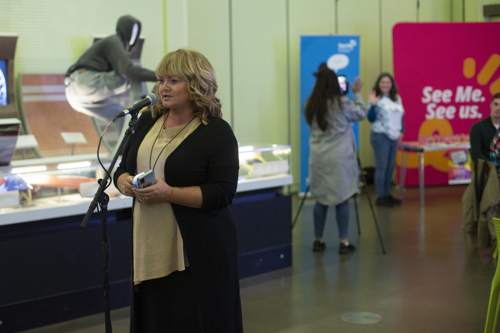 While the entertainment was underway, See Me staff and volunteers took the time to chat with visitors about the campaign, handing out postcards and conversation starters.
See Me director Wendy Halliday said: "We were one of the many events across the country that got together to talk about mental health. After two years of pandemic-related restrictions, it was incredible to be able to get back out there to meet the public and share the Time to Talk Day message.
"Time to Talk Day gives us a chance to help people start a conversation that can many of us can still be difficult. 
 "No matter what's happening in the world around you, if you're struggling with your mental health, you can and should talk about it – it's still important.
"I'd like to thank all of the performers who took part in our event for helping us to make some noise about mental health stigma, and encourage so many people to stop by and have a chat."
Find out how you can continue to tackle mental health stigma beyond Time to Talk Day at seemescotland.org/SeeUs.