Almost three in five Scots' mental health has been hit by cost of living crisis – but over a third aren't making time to talk about it
Posted by See Me, 2 February 2023
THE cost of living crisis is going beyond affecting finance – with 59 per cent of Scots saying it has had an impact on their mental health, according to new research published today (2 February).
However, the impact of the stigma around struggling with your mental health means people aren't talking about how they're feeling.
When asked what makes it difficult to talk about mental health, 33 per cent of respondents to the survey said they don't want to 'bother people' as there are 'bigger issues', a quarter (25 per cent) said they worry about being judged and 20 per cent said they don't know how to bring it up.
Fifteen per cent of research participants also admitted to a decrease in how often they make space to have a conversation about their mental health as a result of the cost of living crisis.
The research has been released to mark Time to Talk Day, a national day of conversations about mental health that seeks to tackle the stigma which so many people continue to face.
The survey of 1012 people in Scotland, part of a UK-wide survey of 5236 adults carried out by Censuswide for See Me, also revealed that more than a third (34 per cent) never make space in their day to have a conversation about their mental health.
The research also show that Scots understand the importance of mental health conversations - 78 per cent of those who make space to have a conversation about their mental health think that it's important to them to take the time to talk about it.
Taking place on Thursday 2 February, Time to Talk Day is the day that friends, families, communities, and workplaces come together to talk, listen and change lives.
Importance of opening up
Sharon Edwards, from Glasgow, understands the importance of opening up about how you're feeling.
Sharon has been a volunteer with See Me since 2015 and is a mental health champion in her place of work, where she delivers training and speaks about her own mental health experiences to help colleagues understand more about mental health stigma.
She said: "I didn't really talk about my own mental health before I started doing work with See Me. That gave me the confidence I needed, and the challenge of telling my own story in such a way that people would really get to know me as a person, what I had been through, and why sharing my experience actually helps others.
"It's important to keep talking about mental health in all areas of life. The more we talk about it, the more we can reduce stigma and discrimination. It's all about highlighting to people that they shouldn't judge on first appearances or first impressions. It's about trying to get to know the person a bit more. If we judge less, we'll have a much better society."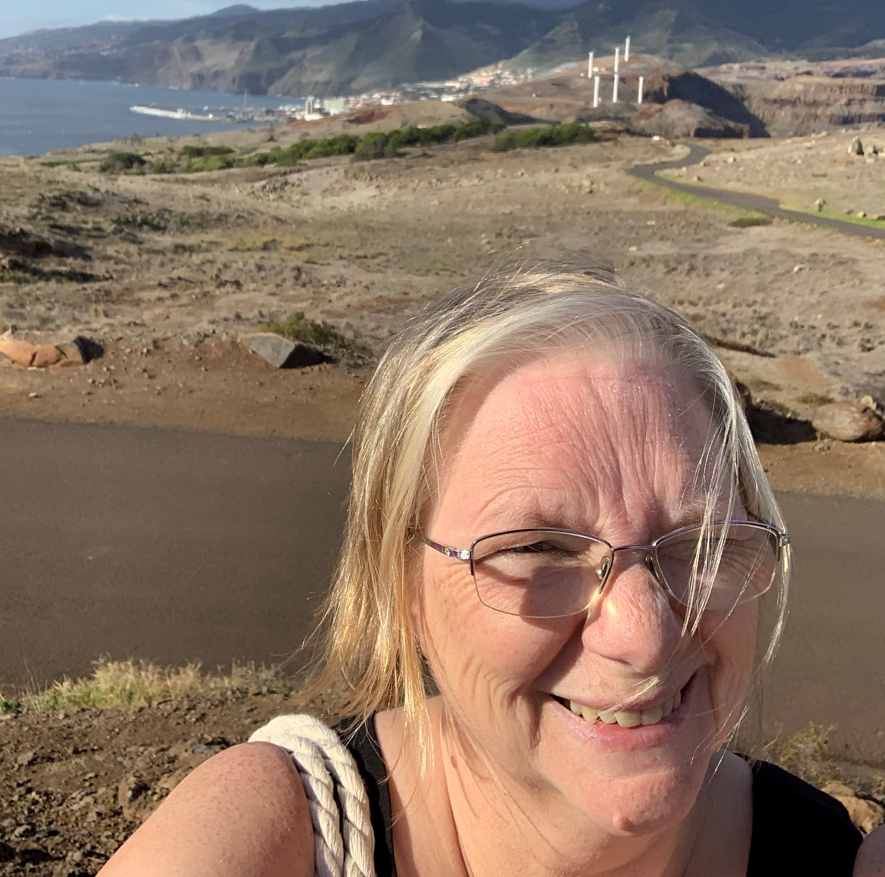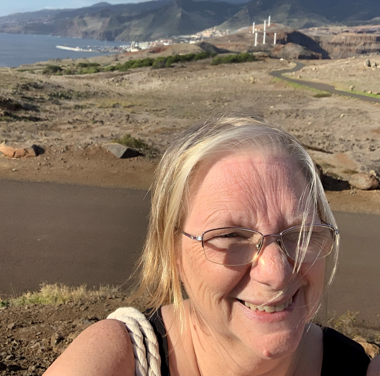 Sharon has delivered training to over 1000 colleagues across the UK, helping to change perceptions about mental health and encourage others to talk and get help when they need it.
She added: "I've spoken about my own mental health a lot – I've delivered over 80 sessions across the country – and I did find it tough to begin with, but I saw instantly the impact that it had and how it changed attitudes straight away.
"Whether it's within the workplace, whether it's the stranger on the train, it doesn't matter where it is or when it is, I'm always happy to have that sort of impact on somebody and have a conversation."
"You don't need to tell your whole story, you can tell part of it. But just to show that you've got some level of understanding of what they are potentially going through, that can make the world of difference."
This year's Time to Talk Day will see a range of activities and events take place across Scotland both in person and online, with workplaces, schools, community groups, sports clubs, friends and family making space in their day to have a conversation about mental health, with a focus on not just talking, but listening too.
The campaign is run in Scotland by See Me, the national programme to end mental health stigma and discrimination, in partnership with Co-op. It is led by Mind and Rethink Mental Illness in England, Inspire and Change Your Mind in Northern Ireland, and Time to Change Wales.
See Me director Wendy Halliday said: "Time to Talk Day provides a platform to help people have conversations which many of us still find difficult.
"With the current cost of living crisis, we know that the impact goes beyond the financial, but as the research shows, lots of people don't want to talk about how they're feeling for a number of reasons – stigma, not wanting to be a burden, and worrying what others might think.
"No matter what's happening in the world around you, if you're struggling with your mental health, you can and should talk about it – it's still important."
Rebecca Birkbeck, Director of Community and Member Participation, Co-op, said: "With the cost of living crisis, and the ongoing impacts from the pandemic, it's never been more important for us to be able to talk about how we're feeling – and making connections in our community can play a key part in this. Our research shows a fifth of people rely on their communities for support, that's why we've been working in partnership with Mind, SAMH, Inspire and others to bring communities together to kickstart conversations this Time to Talk Day."
You can find out more about Time to Talk Day on the See Me website.