7 Cities in Scotland: Changing the way we think about recovery.
Posted by See Me, 12 July 2017
All over Scotland people are coming together to change the way we think about recovery, changing lives, minds and communities.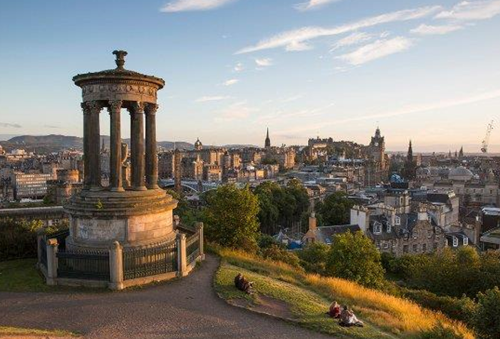 The Scottish Recovery Consortium in partnership with Scottish Recovery Network, See Me, Scottish Violence Reduction Unit and Wevolution invite you to join their social movement, led by and for those who are recovering from addictions, mental illness, poverty and criminal activity.
7 Cities Scotland will be holding a number of events across Scotland to inspire change in communities, using lived experience and stories of courage.
There is an opportunity for a wider community to get to know and draw inspiration from these movements over a cup of tea and cake in each of Scotland's cities this summer.
See Me will be discussing recovery from mental illness, with our volunteers speaking at each of the events across Scotland.
These events coincide with the 500-mile recovery walk being undertaken in July round Scotland by two sisters, both in recovery from addictions and mental health problems. They are walking to raise awareness of recovery from addiction and inviting people to take part in Recovery Walk Scotland 2017 in Dundee on 30th September 2017.
On the 20th June volunteer Gabrielle Quinn spoke at the Glasgow event, and on the 19th July volunteer Stephen Wiseman spoke at the 7 Cities event in Inverness.
You can find Registration Forms for the up and coming events below:
Wednesday 19th July 6-9pm - Aberdeen
Speaker: Christa Reid
Thursday 20th July 6-9pm - Dundee
Speaker: Kay Gilmore
Monday 24th July 6-9pm - Perth
Speaker: Jim Smith
Wednesday 26th July 6-9pm - Stirling
Speaker: Denise Welsh
Friday 28th July 6-9pm - Edinburgh
Speaker: Rebecca Hart