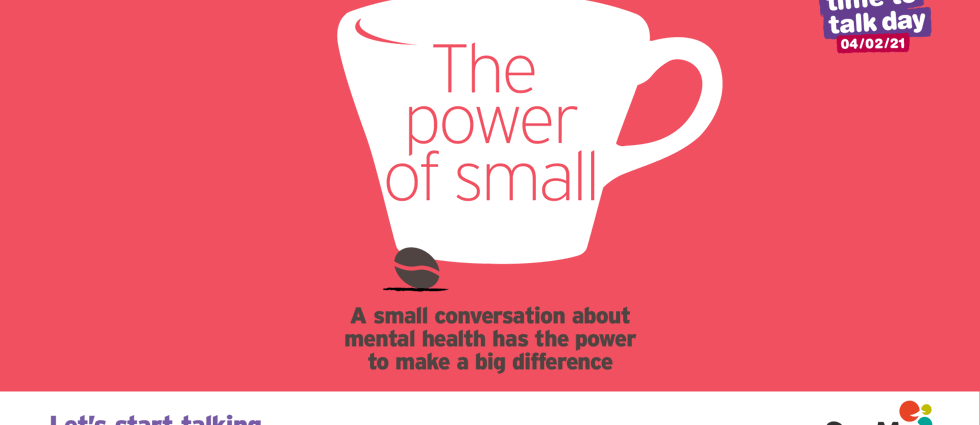 Download Time to Talk Day Materials
We've got everything you need to use for your event and to promote Time to Talk day digitally.
Printable Downloads
Just click on any of the images below to open up the download link.
Digital Bingo
Instead of our normal tip cards and conversation starters, we have a digital bingo card that you can use, to give you some great ideas on starting conversations, and getting people together. Why not get together with some friends, or colleagues, and see how many you can score off? We have one for young people, and one for adults.
Young People's Bingo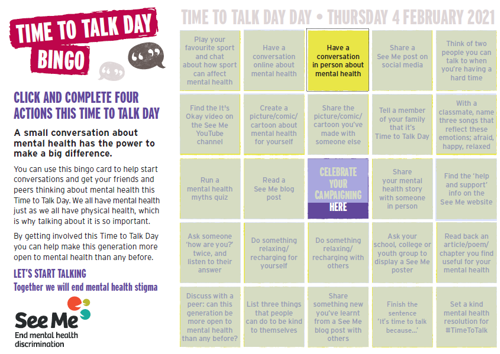 Time to Talk Day Bingo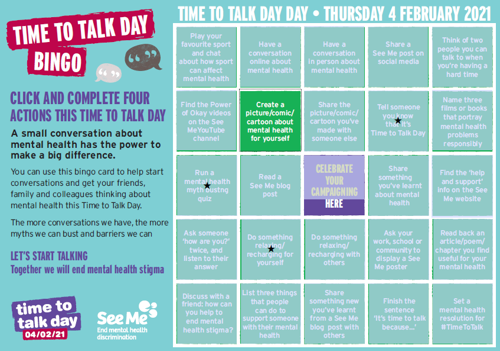 Posters
If you are still in work, school, university, or somewhere that you will see people face to face, then put these posters up and show people that start a conversation about mental health doesn't have to be difficult.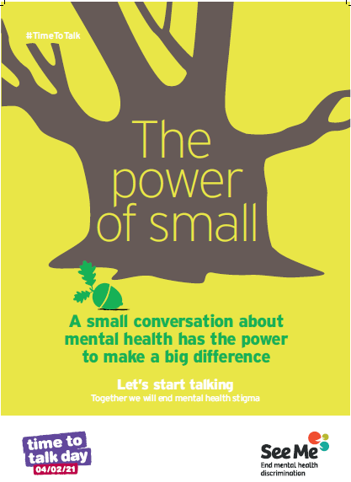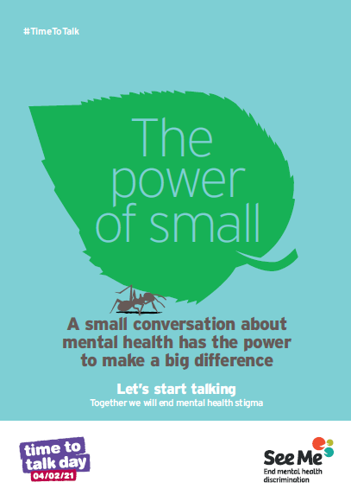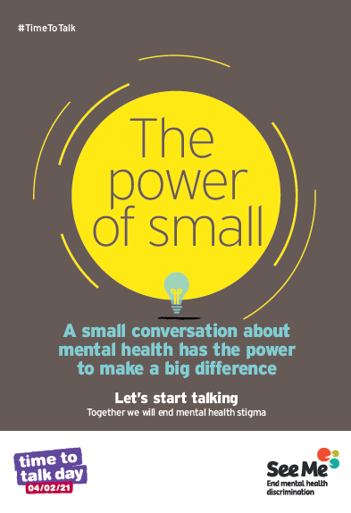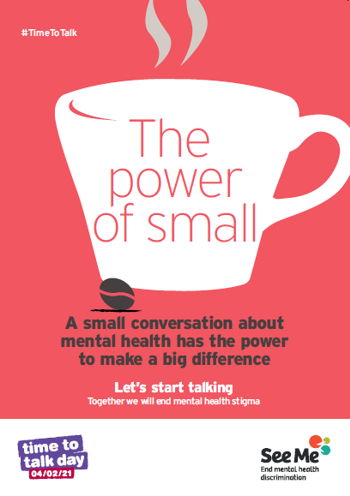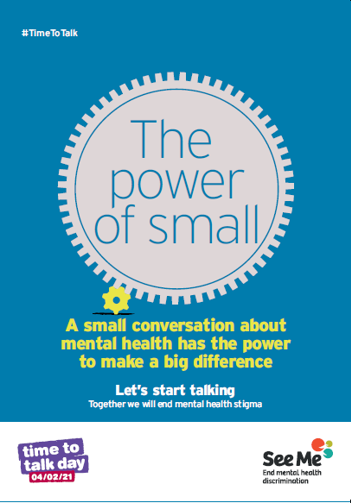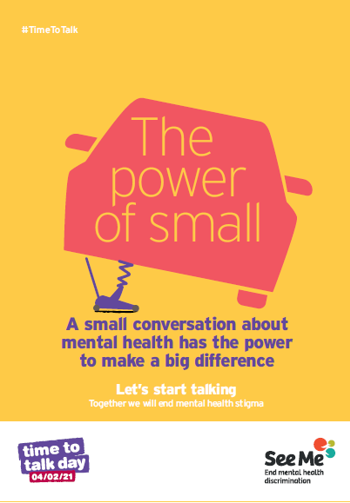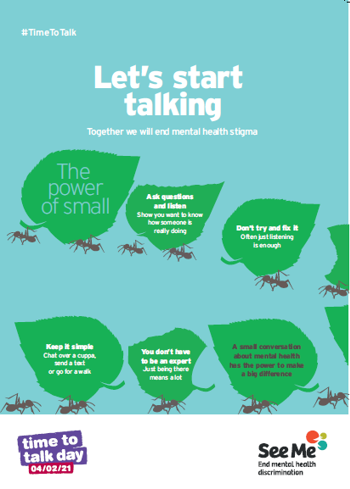 Bunting
Brighten up your office, university, school or community event with this Time to Talk Day bunting.
Coasters
Start conversations on Time to Talk Day in workplaces, universities, schools, hospitals, or any where you want people talking.