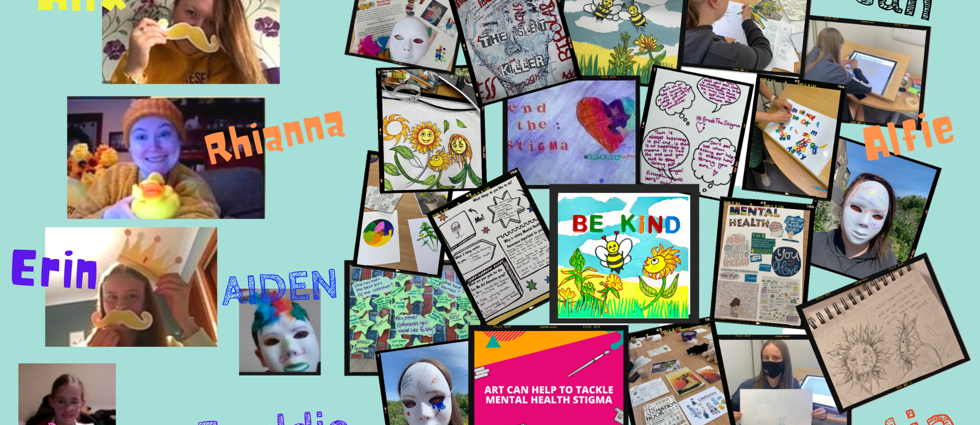 CAMHS Participation Be Kind project
A group of young people in Dumfries and Galloway used the arts to tackle mental health stigma and raise awareness.
CAMHS Participation Be Kind project
NHS Dumfries and Galloway CAMHS (Child and Adolescent Mental Health Services) used the Anti-Stigma Arts Fund to establish a new arts-based project for their young people to participate within alongside local artist Hope London.
The Be Kind project, led by nine young people, delivered an engaging animation and booklet sharing their advice and experiences of mental health. The young people wanted to highlight the importance of talking about Mental Health and where you can seek support locally.
Alison Telfer, CAMHS participation lead for NHS Dumfries and Galloway, explained: "Sometimes it is not easy to put your feelings into words. Using creative art methods gives young people another way to tell their story, which is helpful for having conversations about mental health and the stigmas around this."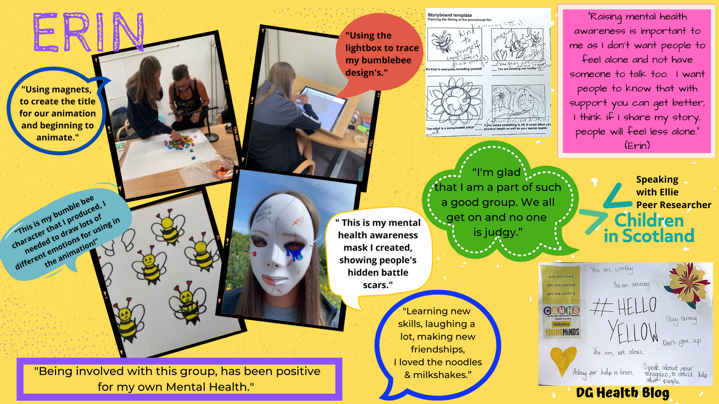 Over 50 people attended the project's online launch and 500 copies of their educational booklet have been produced and distributed to children and young people across the local authority.
Young people from this group have also shared their experiences with policymakers when they had a conversation with Kevin Stewart MSP, Minister of Mental Wellbeing and Social Care, alongside See Me and BEAT Young Champion's.
A young person said "This group has honestly been the best thing that has happened. Without it, I don't know where I would be! Being involved has improved my mental health and my confidence."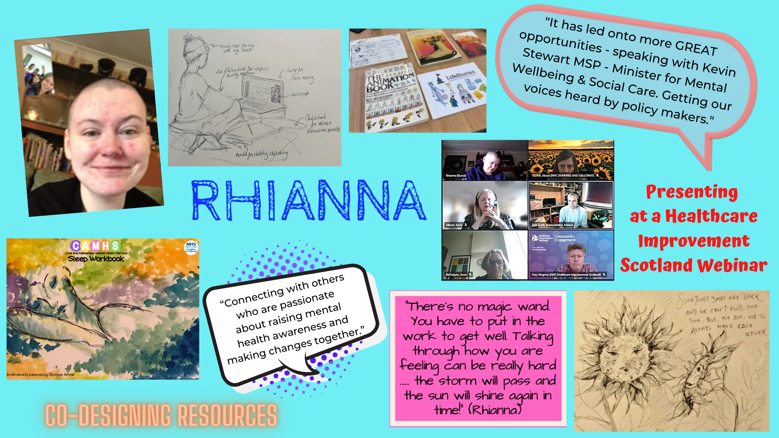 The CAMHS Participation Team now offers a new monthly arts and wellbeing group sessions for young people, and these sessions have been able to link in with other local artists.
A parent said: "We will be forever grateful that our daughter has had this opportunity. During lockdown she suffered badly with anxiety and started self-harming again. Participating within the Be Kind project gave her focus and allowed her to put her experiences forward to help others. This has ultimately made her life one of purpose at a time when she had given up hope and has allowed our family to move forward happily."
The CAMHS Youth Forum is also working in partnership with health professionals to design and develop a website for the service.