Involving Young People
Young people aged between 16 - 25 from across Scotland were recruited to play a major role in developing an delivering See Me's Children and Young People's programme.  The were heavily involved in developing and producing materials. All of them had first had experience of mental health conditions so really understand  how it feels to be a young person struggling to be heard, understood and at times taken seriously.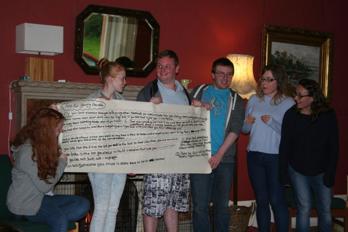 Their contribution to the programme has been invaluable.