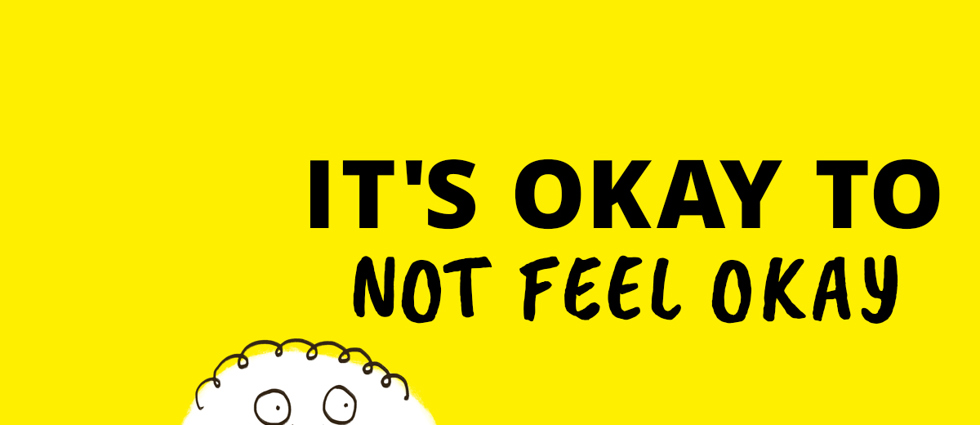 It's okay campaign
Supporting young people through worries, feelings and the stresses of everyday life. It's okay not to be okay. But it's also okay to ask for help. 
It's Okay...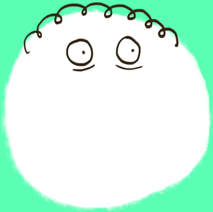 See Me's latest campaign is reaching out to young people and those who care about them by making a bold statement that it's okay to not feel okay. 
Growing up can be stressful and there are lots of things that worry young people.   If you're reading this as a young person we want adults to take your concerns seriously and not respond with words like:  'it's all going to be okay' or 'it's just a phase'.
Because there are a lot of legitimate reasons why at this age you might not feel okay.  
Does the campaign talk to you?
The campaign aims to help you understand your feelings better and give you the confidence and words to reach out to the right people for support and guidance if you are struggling.
And whatever is bothering you, it's important to know that it's okay not to be okay.  
Check out the video here. Let's get young people talking about mental health and asking for help before things get out of hand.
Find out more at itsokay.tv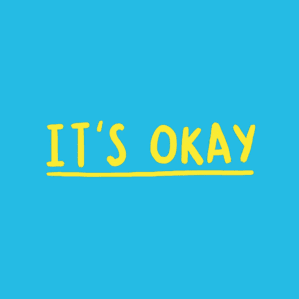 We've set up a special campaign page called itsokay.tv where you can find out what others are saying 'it's okay to...' And then post your own ideas or just agree with the ones that strike a chord with you most. Get involved by clicking itsokay.tv NOW!
See the latest #itsokayto posts
Our 'It's Okay' campaign is letting young people know that 'it's okay not to feel okay'. Follow us on instagram, facebook and twitter and join the conversation.
@seemescotland

Some times we all need time alone to ourselves. That's okay. If you're really struggling, do what is right for you. You don't have to be ashamed to look after your mental health. #MentalHealth #EndStigma #ItsOkayTo #MyUnfilteredLife #PowerOfOKay

@gemmacorrel on worrying and anxiety. Sometimes it can be difficult to switch off, even if you're doing activities like yoga, or meditation. Just because you look calm on the surface doesn't mean that you're not struggling underneath. If you're feeling overwhelmed it's okay to start talking. #mentalhealth #anxiety #worry #itsokayto #starttalking #health #instahealth #mentalhealthawareness #endstigma" />

@seemescotland

A great illustration from @gemmacorrel on worrying and anxiety. Sometimes it can be difficult to switch off, even if you're doing activities like yoga, or meditation. Just because you look calm on the surface doesn't mean that you're not struggling underneath. If you're feeling overwhelmed it's okay to start talking. #mentalhealth #anxiety #worry #itsokayto #starttalking #health #instahealth #mentalhealthawareness #endstigma

@seemescotland

It's okay to think about boobs and butts. And boys and boys and girls and girls and boys. And kissing boys and kissing girls. It's okay to love whoever you want, and it's okay to be you. #itsokay #itsokayto #mentalhealth #health #wellbeing #love

@seemescotland, take a picture of yourself, or whatever is around you, showing the reality of life. Then tag three friends or followers & ask them to do the same. Life isn't perfect, but you know what, no one's is, so ask someone today 'are you okay?' Because we know that for many people what's on the surface isn't the real picture. 📷 #mentalhealth #itsokayto #throwback #powerofokay #endstigma #starttalking #wellbeing #health #seeme" />

@seemescotland

'No one's life is perfect, so why pretend that it is?' #ThrowbackThursday to when we launched our #myunfilteredlife campaign. Who remembers this? There really isn't anything wrong in showing off a bit of what makes us #happyinlife — in fact it's great. But we all know that life isn't just cocktails, sunshine, afternoon tea and #yoga. We all have good and bad times and it's okay not to be okay, and we think it is okay to share the tough times. Using #myunfilteredlife & #powerofokay tag @seemescotland, take a picture of yourself, or whatever is around you, showing the reality of life. Then tag three friends or followers & ask them to do the same. Life isn't perfect, but you know what, no one's is, so ask someone today 'are you okay?' Because we know that for many people what's on the surface isn't the real picture. 📷 #mentalhealth #itsokayto #throwback #powerofokay #endstigma #starttalking #wellbeing #health #seeme

@datdiydoe exam survival kit. What would be on yours? #revision #exams #mentalhealth #selfcaresaturday #wellbeing #study #health" />

@seemescotland

Exams are a stressful time. It's okay to be stressed, and #itsokayto ask for help. We like this illustration of @datdiydoe exam survival kit. What would be on yours? #revision #exams #mentalhealth #selfcaresaturday #wellbeing #study #health

@seemescotland

We're in the Borders today filming are EYP team who are delivering training to teachers abd students. We can't wait to show you what they've been up to. 👋 #mentalhealth #itsokayto #training #seeme #youngpeople #wholeschoolapproach #schools #galashiels

@seemescotland

Often social media can make you feel like you need to spend every weekend at the gym, climbing mountains, out with friends, sipping on cocktails and flashing those bronzed hot dog legs... *insert more Insta-worthy moments here*. But please remember that social media is a highlight reel, and isn't always representative of real life. It's okay to want to stay in this weekend, and it's okay to not feel your best. Remember that it's important to take time for you and give yourself a break. Don't compare yourself to social media. #selfcare #selfcaresaturday #takeabreak #mentalhealth #health #wellbeing #wellness #care #love #support #rest #mentalhealthmatters #weekend #myunfilteredlife #itsokayto #powerofokay