Step 3- Transform
Transforming
Review the results of the findings report – transform practice by putting your plan into action. 
Step 3 checklist
Review your policies and procedures and assess whether they are fit for purpose.

Review whether staff awareness raising events or training will be required.   

Consider how you tackle issues at recruitment stage and for those in work.

Consider what adjustments you can make for people returning to work following a period of ill-health.
Helping to Transform
See Me provides a number of resources and campaigns to assist organisations in achieving transformation. 
Our e-learning programme for managers and staff provides guidance on understanding the impact of mental health stigma and discrimination, rights and good practice at every stage of your working life – from recruitment, when in work and when returning to work following a period of ill-health. The programme includes a series of videos based on real people's experiences to balance out 'the drama' portrayed. The programme consists of six chapters, which cover:
Stigma and discrimination in work
Recruitment and applying for a new post
Recognising signs and symptoms and tackling performance issues
Disclosing a mental health problem in work
Why colleagues can have a positive role in supporting someone with a mental health problem
Returning to work – reasonable adjustments.
Find out about e-learning
See Me campaigns and activities are an effective way to open up conversation and get people talking about mental health issues.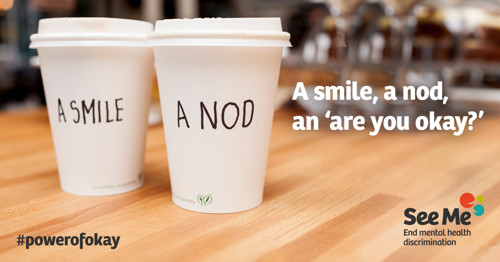 Find out more