Kristi's Story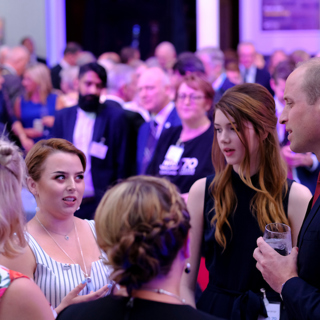 At 15 I was diagnosed with depression and anxiety, I had a tough couple of years at school trying to figure out what was wrong. I wrote a letter to my Mum saying how I was feeling and I had such a positive response that I felt like I could talk about it, but when I tried to talk to my friends at school it was difficult, so I stayed off school and didn't leave my house. It was really negative.
Finally I got a call from my guidance teacher asking me if I wanted to go over for a chat and he was so positive about it. He took counselling sessions to figure out what was wrong because I was having a rough time with CAMHS. The first part of my experience with mental health was really negative, but it's become more positive now and I feel like I can talk about it.
When I was struggling I felt isolated and like nobody knew what I was feeling, that's why it was so difficult.
I could see people going out and enjoying themselves and I was isolating myself inside and didn't understand what was happening.
It's a really confusing time when you're struggling with your mental health and not knowing what it is. You're stuck and you're waiting on this hand to reach down and pull you out of this dark place. Mental health can be hard to speak about, especially when you don't know what's going on yourself, that's why I wrote the letter to my mum. I enjoy poetry and writing my own music so I realised that if I could write music then I could write a letter and give it to someone I trust. My Mum took me to the doctors the next day.
If you're dealing with something bad you're considered a 'weirdo' and 'not right in the head' and that can be such a big thing.
You ask 'should I not be feeling like this?', 'is this something only adults can go through?' I was only 15 and really struggling. I was having suicidal thoughts and felt at such a low. Young people definitely aren't taken seriously. If you see someone struggling don't push them away. Encourage them to come over and sit with you and have a chat, ask about their day that can make such a difference.
One of the things that helped me cope was putting in my earphones and zoning out. I remember being in school and sitting in the back of English, which I loved, and trying to write to the beat of a song. It calmed me down. At my low times I put Halsey on, she has a voice that connects with me. Music can help you move and do stuff, it's a big motivation.
Back to stories
As part of the Year of Young People we have created the world's first emoji-powered jukebox for mental health. Feels FM is an online platform to help young people express their feelings, use music as a positive coping strategy, and find new ways to talk about mental health stigma and discrimination. 
Visit Feels FM