Isla's Story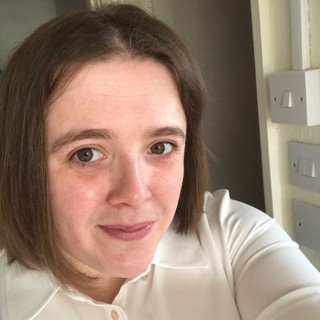 Living with the daily struggles of a mental health condition such as BPD, can lead a life that is wholly unpredictable. The stigma is still attached to personality disorders especially and, it's really time to change that.
For someone with mental illness, crisis can and does strike at any time and, there is not always easy access to support that we need. Professionals in A&E departments and the police service are left to pick up pieces that, they wish there was more they could do.
There is still a lack of awareness among professionals and, awareness is what will help. First and foremost, we are vulnerable and in need of help. I've probably been best supported in primary care. My GP practice is phenomenal and for what it's worth, my GP is the best in Scotland, she is so so good with me. 
But my worst experience by far has been on one of my admissions in A&E. Being almost forced in to signing an "agreement" to say it was my choice to be treated, that's wrong. Doctors, regardless of their specialty, are there to care and to treat those who need it. We're not a burden, you know? We deserve treatment as much as anybody else. 
Out of hours, being in crisis alone can be and is a very scary situation to be in. It has taught me that to survive it, takes an incredible amount strength and courage. Also, being in an area away from home as, obviously mental illness doesn't take a break when you go on holiday. Different NHS boards don't know the background and that can be quite overwhelming. 
Being in crisis with borderline personality disorder is in the words of Marsha Linehan, "people with borderline personality disorder are like people with third degree burns over 90% of their bodies. Lacking emotional skin, means feeling agony at the slightest touch". We do however have strength like no other as fighting with rapidly changing moods every single day takes a tremendous amount of effort and a lot of courage.
We are not manipulating nor attention seeking, we are people trying to manage with the limited coping strategies we have. We love passionately but also hate deeply, the black and white can be very defined with no gray area but, we are trying.
There needs to be more of a culture by professionals and anyone of, what do you need to get through this? Listening goes an incredibly long way with a bit of patience. 
One of my favourite quotes is, living with a mental illness is like living with a body that's fighting to survive with a mind that's trying to die. I think that sums it up amazingly. 
Back to stories