Volunteers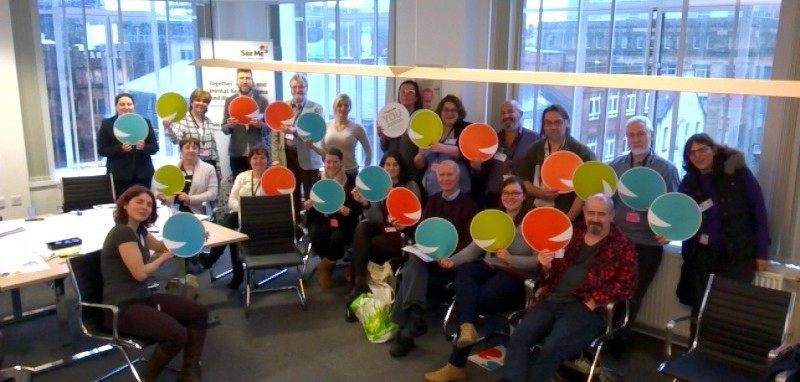 Volunteers are a vital part of the movement. By volunteering you will be directly challenging stigma and discrimination. You can find out more about the specific roles and responsibilities of our volunteers below.
Volunteers
As a volunteer you could be a voice with lived experience, informing people all over Scotland or within your local community about the impact of mental health stigma and discrimination. When people speak out, lives change. Volunteers are the heart of See Me and you will be able to influence how we deliver our programme.
Opportunities for Volunteers
Click on the links below to find out more about each role and how to apply. You can send in applications by email to info@seemescotland.org or in writing to: Maeve Grindall See Me 51 Wilson Street Glasgow G1 1UZ
Join our movement for change
It's easy for you to tackle stigma and discrimination. You can do as little or as much as you're able to and it all helps.
Join now