Supporters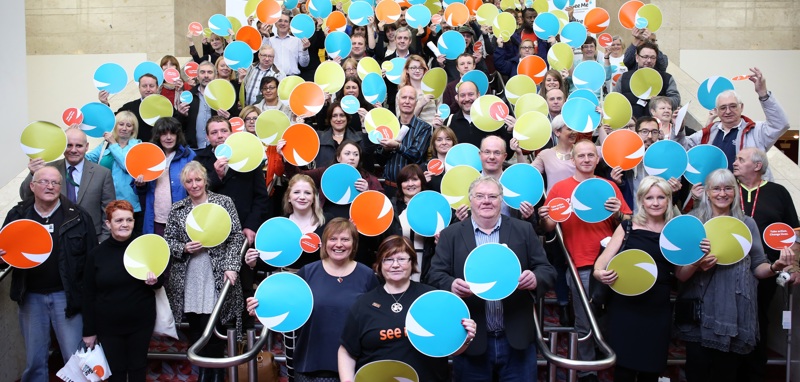 Being a See Me Supporter means you are part of something big. You've joined people all over the country and together we can end mental health stigma and discrimination.
Supporters
Everyone who becomes a  Supporter is part of the Movement for Change. By taking this first important step you are helping to improve the lives of people with mental health problems all over Scotland by letting them know you care.  We will send you regular updates where you can keep up to date with all our news.  Join the Movement now!  
Being a supporter
As a See Me Supporter there are a number of things you can do right now to get your voice heard.
Get in touch when you hear or experience discriminatory behaviour via email on info@seemescotland.org or through Facebook and Twitter
Challenge discrimination when you come across it and tell us what happened as a result
Share your experiences by speaking out or writing about them
Tell your friends and family about the Movement and encourage them to become a Supporter too
Give us your views about topical issues in polls, surveys or in response to something we share on social media
Help shape our programmes by letting us know what matters in your area
Attend events bringing like minded people together who care about ending mental health stigma and discrimination
Become a Stigma Stopwatcher. Tell us when you see something in the media which is stigmatising or discriminates against people with mental health problems. Together we can write to the publication involved and put out comments via social media. 
Join our movement for change
It's easy for you to tackle stigma and discrimination. You can do as little or as much as you're able to and it all helps.
Join now