Funding and grants
Funding and grants
See Me has an annual grant programme which allows projects and groups to apply for funds where the people who benefit are those with mental health problems, carers and vulnerable groups.
The Community Innovation Fund is now closed for local, large grants and our Change Network Fund.
We're now in the process of developing plans for our next phase of funding and will keep you updated when we have news on what will happen next.
Community Innovation Fund so far
Large Grants
During 2014 and 2015, See Me awarded £273,891 to 13 Change Networks for large pieces of work to challenge mental health stigma and discrimination over the course of a year. The funding was open to Networks which put lived experience and working in partnership at the core of their work.
Find out more about the projects funded through the Community Innovation Fund in 2014 and 2015.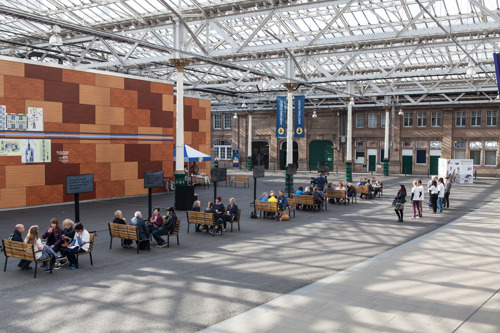 Conversations for Change Final Intervention at Edinburgh Waverley Station
Local Grants
During 2014 and 2015, See Me has awarded £106,035 to support 29 smaller projects, lasting up to six months, which challenged mental health stigma and discrimination in communities across Scotland. This funding stream supported community organisations and groups that had people with lived experience using their skills, expertise and connections to develop and lead the work. It also funded Change Networks which were already established. 
Find out more about the local grant projects in 2014 and 2015.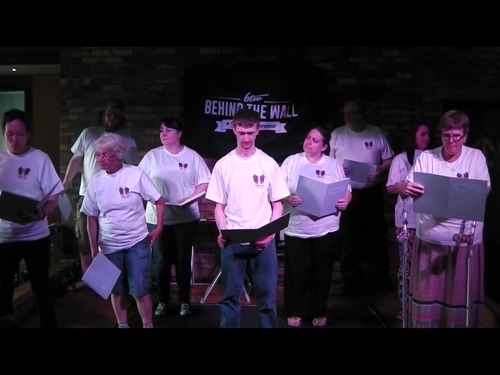 Falkirk District Association for Mental Health performing Being Frank
For further information about the Community Innovation Funds contact:
Laetitia Jan Email: laetitia.jan@seemescotland.org Tel: 0131 243 3808
Workshop Videos
We held workshops to help anyone thinking of applying for a grant, to develop their understanding of important issues such as what works when challenging stigma, co-production, human rights based approach and how to build a social movement. See the video's here.
Human Rights                                                                     Co-production, Leadership and Working Together              
Building a Social Movement