Events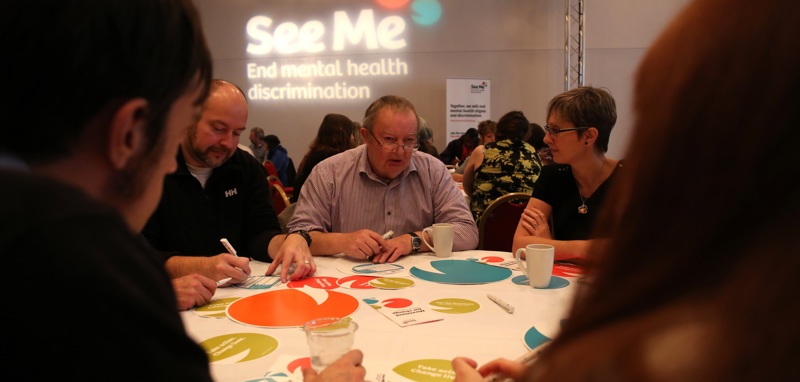 See Me plans to host a wide variety of events including workshops, Innovation Labs and dissemination sessions. We will also support partner events and host joint sessions with other organisations. Find out more here.
April 6-9 - Tartan Explorer Arrives in Loch Ness and Inverness
Our Community Champion Carolyn welcomed the Tartan Explorer Josh Quigley to Loch Ness and Inverness.
Josh is currently cycling 1500 miles around Scotland to raise awareness about mental health, tackle stigma and speak to people about suicide.
April 6th he reached Foyers and attended Camerons Tea Room where Carolyn arranged for Josh to meet fellow cyclists and the cafe's owner Morag has kindly offered free cake and coffee for anyone cycling with Josh.
April 7th Josh was at the Dores Inn, from 12pm, to meet people, take part in a press photoshoot on the banks of Loch Ness, as well as taking a chilly dip in the famous Loch.
April 8th Josh cycled to Inverness where he attended a Ceilidh at Waterside Hotal, 19 Ness Bank, Inverness.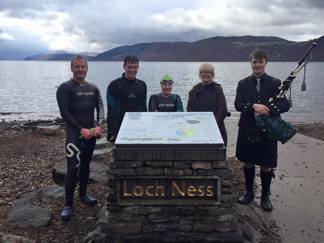 Walk a Mile Glasgow
After Chris McCullough led us on an amazing Walk a Mile in Edinburgh last year we are holding our next one in Glasgow Green.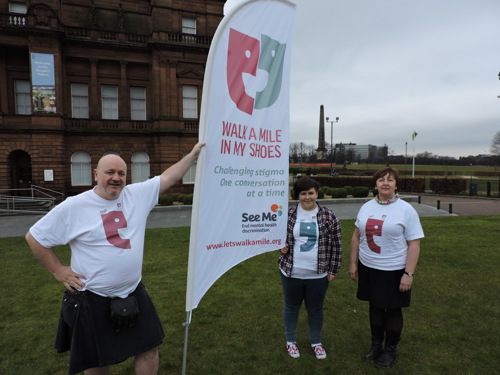 The aim of the event, on April 20th, is to bring together hundreds of health professionals, carers, people with lived experience, students, anyone who cares about tackling mental health discrimination, to break down barriers as they walk a mile in each other's shoes.
Follow on social media at #letswalkamile.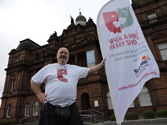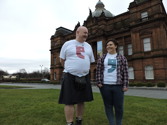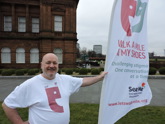 Find out more about the event and register for free on the Walk a Mile website.
Walk a Mile Glasgow
Join our movement for change
Anyone can help tackle stigma and discrimination. You can do as little or as much as you're able to and every action makes a difference.
Find out more