Do's and Don'ts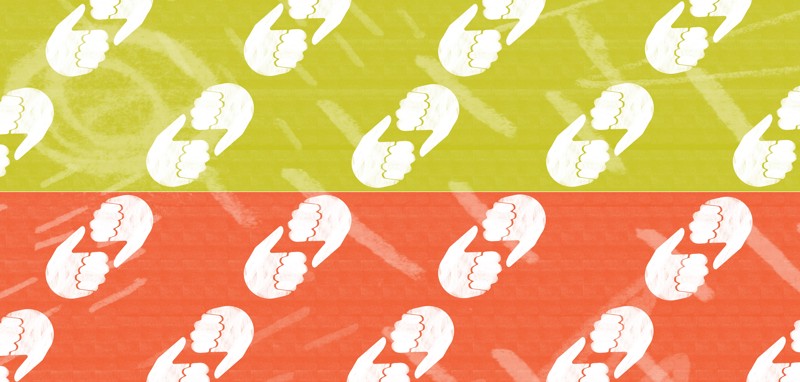 Creating change dos and dont's
Creating change Dos and Don'ts
Do bear in mind that change can take time. We struggled with the pressure that short term funding put on projects, as changing hearts and minds usually comes through relationships, which take time to build. Some of our lessons were around setting achievable outcomes for shorter term projects, to be able to see some meaningful change, even on a small scale.

Don't think small. Having small, achievable outcomes is useful in planning and evaluation, but don't shy away from the bigger conversation about your long term aspirations.Thinking about the bigger picture can be motivating, and help to imagine the future application of the change you want to see.

Do commit to evaluation. Understanding the impact of the change you are trying to achieve is really important throughout your project.  We think that evaluation can be done in lots of ways - through concrete measures like forms before and after events, or getting in touch with people after their involvement to ask about changes in behaviour. But we also think that meaningful change can come from capturing conversations through the course of the project.

Check out the 'tools' section for more support with evaluation.

Don't get too bogged down in 'attribution'. Sometimes, people feel that they won't ever be able to 'prove' that they had an impact because of the multiple causes of stigma and discrimination in society. We suggest that you think about your contribution to the broader cause and take the leap of faith approach: if we do something well, it will probably have an effect down the line and behaviours will change in future. Understanding your immediate impact helps you understand if you've reached people, but also celebrate what you might have done in the wider world.

Do focus on who you want to change. Having a targeted approach (a local community, or a community of practice) makes it easier to target your efforts on change. Contact theory discusses the importance of conversations, so having an audience for these conversations is vital.

Don't focus exclusively on external change. Sometimes the most surprising and meaningful changes happen to the people delivering the project. Finding a way to record your own internal journey (we used a blog: blogs.iriss.org.uk/seeme/) can help you look back and reflect.

Do invest in people. Change agents are the people who can drive and sustain change, but they need to feel supported to do so. Equipping people with the resources to make change, the opportunity to learn new skills and space to reflect can make them an invaluable asset in your change process.

Do think about leadership. We weren't sure about whether or not change processes always needed 'one leader', but we did think that facilitation could help support a group to focus on what they wanted to achieve, and to navigate difficulties. We also thought that when people felt empowered to take personal responsibility for actions, they became leaders in their own right.