Building sustainable networks
Building sustainable networks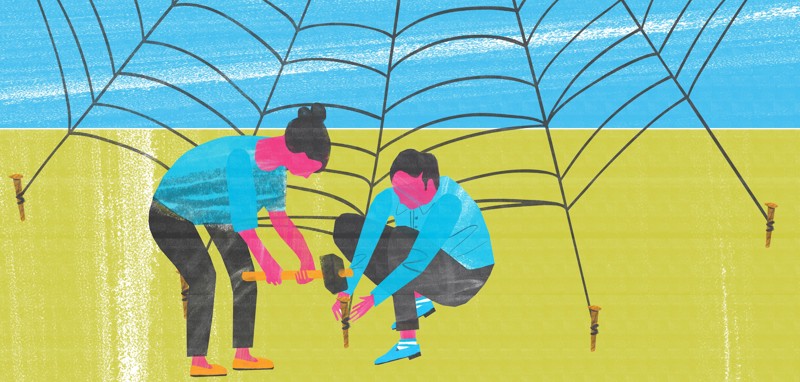 Building Sustainable Networks
How to adopt a long-term view of change and partnership work to build a vision for the future
Building sustainable networks
A network is a number of individuals, groups and organisations with a common goal coming together to make a change happen. Sustainability is about maintaining progress but also about growth and flourishing.  This can happen on an individual, local or national level.
Networks can be:
formal or informal
built through social media, helping people to participate online and also support self management
be put together purely to access funding, or can be built from grassroots
But networks always require resources - time, energy, practical things such as space to meet and support to travel.
What you need to think about to make your  network sustainable?


All Round Participation
A sustainable Change Network can increase participation, mental capital and community development. It will make sure hard to reach people get to participate. A sustainable network should not be a clique and seen as exclusive from the outside.
 
Non-judgemental
Be radically non-judgemental and non-hierarchical. Everybody has a contribution to make.
Members
Be clear about what members bring and not become over reliant on one organisation or individual. Does it need to have mechanisms in place to be sustainable? Is it dependent on key people? Does it need a leading group or organisation?
Share Good Practice
Share good practice and information in a way that partners find easy to access and enjoyable to engage with.
Power Balance
A sustainable network develops, nurtures and challenge relationships between partners. Networks may need facilitation to build a sustainable future.
A Purpose or a Goal?
A sustainable network  can be about diverse people with a common goal, which helps to focus activities and outcomes. These goals, which might be broad and flexible can help members feel as if they are achieving change.
Adapt or Die?
A sustainable network must be organic and change according to circumstances. Conditions will change, and change is the only constant - so a sustainable network needs to be organic (dare we say amoebic) to be able to respond to change. Networks must always be creative in their communication and stay fresh and new to attract people.
Learn more about building a sustainable network