We're Hiring: Workplace Officer
Posted by See Me, 19 June 2020
We're hiring a Workplace Officer to join our team on a fixed term contract.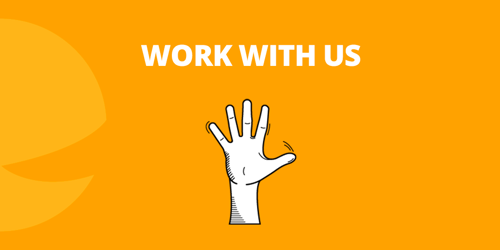 Post: Workplace Officer
Hours: 37.5 per week
Location: Glasgow
Salary: £25,440 - £29,794 
Contract: Fixed term – 12 months. Also open to secondments.
This is an exciting time for the See Me Workplace Programme as more employers are looking to develop new and different was of working to support staff to return to work following lockdown.  See Me has a particular focus supporting workplaces to create inclusive cultures and take forward best practice to support staff to feel able to speak out about mental health without fear of repercussions.    As See Me Workplace Officer you will engage more employers in the See Me Workplace Programme, providing them with advice and support enabling them to take action to reduce stigma and discrimination in their workplace.
Closing date for all applications is Friday 3rd July @ 12 noon.
Interviews for the Workplace Officer Role will be on 23rd July
Essential Duties and Responsibilities
1. To deliver and develop the See Me in Work programme to fulfil the team plan.
2. Competent in delivering presentations and meetings with employers to recruit new members to the programme.
3. Work positively and constructively with employers to deliver and encourage effective completion of assessment exercises that lead to improvement plans and benchmarking.
4. Develop guidance documents and tools and support the development and adoption of digitally based resources.
5. Maintain and build own and team knowledge of employment issues relating to mental health stigma and discrimination and good practice in workplace equality and diversity.
6. Create and produce analyses and briefings on key workplace topics and deliver presentations and workshops at programme learning events.
7. Work with and support health, social care and education colleagues to deliver comprehensive improvement focused activity in a range of settings.
8. Participate and support the development of new services that increase See Me's reach by working with colleagues at SAMH and MHF.
The roles will be challenging and rewarding.  The successful candidates will be and energetic and driven individuals who are motivated to make a positive impact to end mental health stigma and discrimination. You'll have good experience of working supportively with people and will have a strong equality and inclusion ethos and approach.  At the same time you'll be adept at ensuring delivery to plan and capturing good monitoring data to support reporting and evaluation.