We're Hiring: Senior Policy Advisor
Posted by See Me, 22 June 2020
We're hiring a Senior Policy Advisor to join our team on a fixed term contract.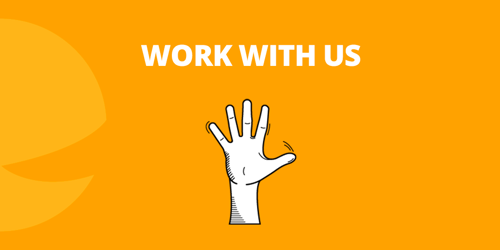 Post: Senior Policy Advisor
Hours: 37.5 per week
Location: Glasgow
Salary: £35,878.00 - £39,595.00
Contract: Fixed term – 12 months. Also open to secondments.
As Senior Policy Adviser you will be at the heart of helping See Me shape and take action around policy priorities to end mental health stigma and discrimination.  This is an exciting time for mental health and we are determined that See Me plays a strong role in improving outcomes and reducing  inequalities experienced by people living with mental health problems.  In part that will be achieved through influencing and informing policy at national level.
Closing date for all applications is Friday 3rd July @ 12 noon.
Interviews for the Senior Policy Advisor will be on 17th July
Essential Duties and Responsibilities
Support the Management Team to develop and maintain a strategic influencing plan across public policy areas.
Scope and analyse a wide range of current and emergent public policy at national and local level and ensure See Me is up to date and aware.
Write briefings for the Management Team to support meetings, presentations and engagements.
Work collaboratively with key partners, including SAMH and MHF, to identify and progress new work to tackle mental health stigma and discrimination.
Conduct desktop research and engage with lived experience volunteers and colleagues to understand people's experiences of mental health stigma and potential solutions.
Undertake occasional representation work on behalf of the See Me Management team Director.
Draft copy for occasional consultation responses, policy position papers and publications.
Support development of proposals to realise the potential of See Me to ensure wider action to end mental health stigma and discrimination.
The roles will be challenging and rewarding.  The successful candidates will be and energetic and driven individuals who are motivated to make a positive impact to end mental health stigma and discrimination. You'll have good experience of working supportively with people and will have a strong equality and inclusion ethos and approach.  At the same time you'll be adept at ensuring delivery to plan and capturing good monitoring data to support reporting and evaluation.