We're Hiring: Business Support Officer
Posted by See Me, 19 June 2020
We're hiring a business support officer to join our team on a fixed term contract.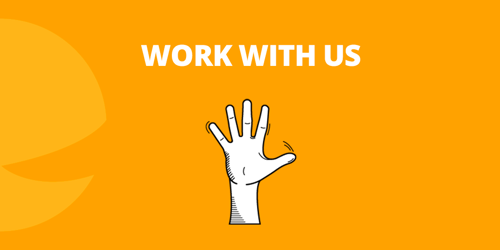 Post:                Business Support Officer 
Hours:              Full-time
Salary:              £25,440 - £29,794
Contract:          Fixed Term 12 months. Also open to secondments.
As Business Support Officer you will be central to ensuring that See Me continues to be supported by effective systems, processes and procedures delivered to quality standards. This is a rewarding role in an ambitious organisation with a national profile. Bringing a naturally engaging style, you will work alongside colleagues across See Me, supporting them to deliver an impactful & sustainable programme.
Closing date for all applications is Friday 3rd July @ 12 noon.
Interviews for the Business Support Officer will take place on 16th July.
Essential Duties and Responsibilities
1. To work closely with the Assistant Director – Delivery to improve and maintain high quality systems, procedures and processes designed to support effective delivery, monitoring, reporting and evaluation across the programme.
2. To support the Director, Managing Partners, Advisory Group and Senior management Team to provide governance, management and advice to steer the programme.

3. To provide assistance to the Director in managing HR, finance, record keeping reporting and meeting preparation.

4. To provide diary, travel and communication and other administrative support for the Director.

5. To develop and maintain good relations with a variety of key internal and external partners.

6. To support the Assistant Director – Delivery with key planning, monitoring and reporting tasks.

7. To work closely with HR and finance colleagues in SAMH and ensure effective HR and financial administration for the programme.

8. To develop and manage an events plan and provide full remit of line management responsibility for the Administration and Events Assistant including training and development, performance monitoring and implementation of HR policies and procedures.

9. To manage suppliers and contractors.

10. To support colleagues across the team to develop and maintain quality standards.

11. To provide an effective first point of contact service alongside the Administration and Events Assistant.

12. To work constructively and flexibly with the Assistant Directors as required.
The roles will be challenging and rewarding.  The successful candidates will be and energetic and driven individuals who are motivated to make a positive impact to end mental health stigma and discrimination. You'll have good experience of working supportively with people and will have a strong equality and inclusion ethos and approach.  At the same time you'll be adept at ensuring delivery to plan and capturing good monitoring data to support reporting and evaluation.