We're Hiring: Assistant Director - Delivery
Posted by See Me, 17 December 2018
We're hiring for a new Assistant Director - Delivery.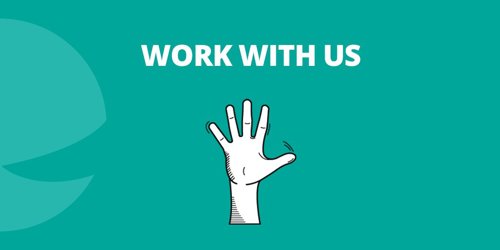 Job Reference: W530
Post: Assistant Director - Delivery (See Me)
Ref: W530
Location: Glasgow
Hours: 37.5
Salary: £51,741.00.00 to £55, 514.00 per annum (Point 57 to Point 60)
Contract: Permanent
Role Summary
To deliver, develop and lead on all delivery support functions for See Me. Working closely with the Director and Assistant Director – Programmes to ensure effective planning, delivery, management, reporting, communication and support for all aspects of the programme.
Essential Duties and Responsibilities
Leadership and Management of all delivery support functions to realise the strategic plan through, quarterly and annual delivery plans (and other plans as required) that are accessible and relevant for all colleagues internal and external.
Develop and lead implementation of an improvement plan to deliver sustainable high quality delivery supported by systems and processes that are effective and efficient. Leadership through effective matrix working and internal communications to ensure the delivery support functions enable a changing and growing programme.
Ensure effective monitoring and data management to ensure timely reporting to Director, funders and Managing Partners.
Monitor and ensure effective delivery and reporting of strategic commissions and partnerships and occasionally manage special projects.
Create and maintain effective professional working relationships with external evaluation team and ensure timely production of evaluation and learning reports.
Support team to develop digital engagement platforms for support volunteers, stakeholders and colleagues.
Support Director on aspects of income generation including funding applications and negotiate and manage supplier contracts and strategic commissions.
Lead in budget development and resource planning by working closely with HR and Finance support.
Deputise for and support Director in governance and external relations where required including establishing major partnerships and collaborations.
Leadership and management of direct reports through setting direction, measuring performance and coaching to develop and ensure effective delivery across the Delivery Team.
Closing date for all applications will be Friday 11th January 2019 at 12 noon.
Interviews will take place week commencing 21st January 2019.
PVG Scheme Membership, a Right to Work in the UK check and proof of qualifications declared on the application form are required. Applications are welcome from people who have experienced mental health difficulties.
Application forms, job descriptions and guidelines are available to download here. 
Please note that your application should be completed electronically and emailed back to jobs@samh.org.uk, no other form of application will be accepted.