Coronavirus Outbreak: What's Happening at See Me?
Posted by See Me, 18 March 2020
During these uncertain and difficult times, we wanted to update you all with what is happening at See Me and let you know how we can help you  stay connected and carry on talking about mental health.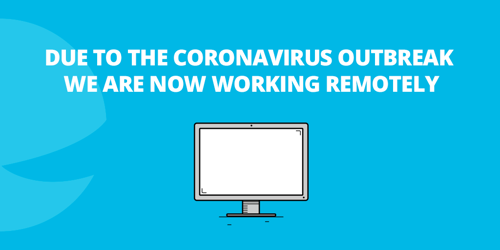 As of March 17th the See Me staff team are  no longer working in the office due to the Coronavirus outbreak. However See Me is working remotely during this period and will still be contactable.
You can find all of our contact details here: https://www.seemescotland.org/about-see-me/meet-the-team.
In the event that any of the team becomes unwell, then they will not be contactable, but guidance will be provided via an out of office email as to who is available.
Unfortunately the national guidance restrictions mean that we are having to postpone any face to face meetings or events we were due to host or attend until further notice. If you have an event with See Me or one of our team and have not been contacted directly, please contact us via the details above to discuss it.
Our volunteers will also not be able to attend or host any events across Scotland until further notice is given. If you need to discuss this, please contact our social movement team via the link above.
Our main phone line is not being monitored at the moment, however we have left a message with guidance for anyone who needs to contact us.
If you need to contact us, please fill in  our contact form: https://www.seemescotland.org/contact.
If you are in distress, or in need of urgent help, you can find information on who to contact here: https://www.seemescotland.org/urgent-help.
For other support, our colleagues in Mind have developed some helpful guidance on how to look after your mental health and those of the people around you. It is designed for people who are feeling anxious or worried about Coronavirus, or have been asked to stay at home or self isolate.
You can read more here: https://www.mind.org.uk/information-support/coronavirus-and-your-wellbeing.
The latest NHS guidance is:
If you're struggling with your mental health right now, it's okay to say that. Find someone you trust to speak to and share how you're feeling.
If you're worried about someone, or even if you're not, reach out to your friends, family and colleagues who you might not be seeing, ask them if they're okay, and have a chat.
Look after yourselves.
See Me