1 in 9 young adults report having attempted suicide and 1 in 6 report self-harm, according to research
Posted by See Me, 9 May 2018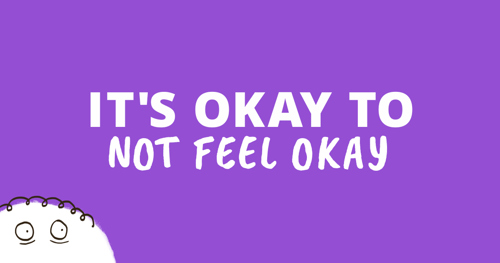 A new report out today from Glasgow University has revealed that 1 in 9 young adults report having attempted suicide and 1 in 6 report self-harm, according to research. When young people ask for help and support they need to receive it quickly and not be dismissed.
Laura Sharpe, See Me Education and Young People's manager, said: "Unfortunately young people aren't getting the help and support they need quickly enough when they are struggling with their mental health.
"Too many young people are dismissed when they try to speak to someone about how they are feeling, which can lead to them using coping strategies like self-harm, to deal with what they are experiencing.
"This doesn't just include cutting or methods of self-harm we talk about more often, but also includes things like risk taking behaviour and substance misuse.
"For many young people their self-harm is seen as attention seeking and the real cause of their distress is ignored.
"If young people are constantly faced with dismissive, negative and judgemental attitudes and behaviours when trying to get help, whether that is for self-harm, or other mental health problems, then unfortunately some will feel like they are left with no hope.
"These attitudes and behaviours occur in all aspects of life, at school, at home and even in some mental health services. But we all have a responsibility in changing this. It only takes one adult to make a difference to a young person's life, we all have the power to listen and help someone to get the support they need."