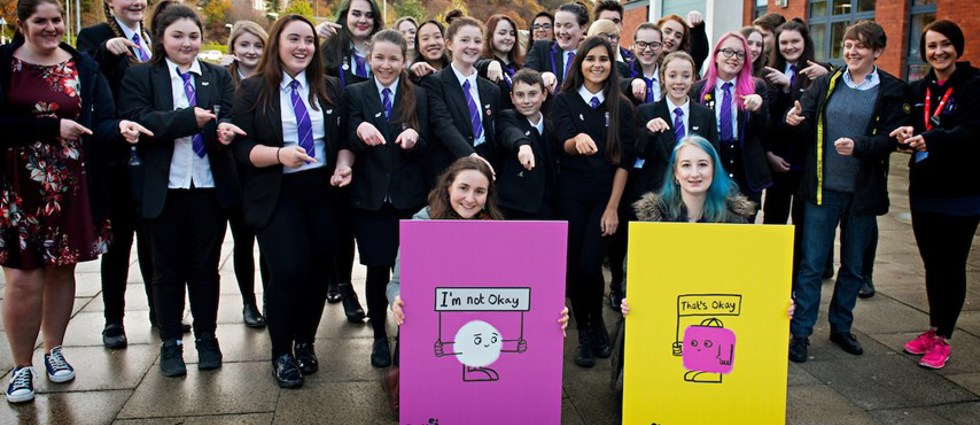 Young Champions
Young people aged between 16-25 from across Scotland form our cohort of Young Champions who play a major role in developing and delivering See Me's Children and Young People's programme.
Young Champions
Young people aged between 16-25 were heavily involved in developing and producing materials for our 'What's on Your Mind' pack and our 'It's Okay' campaign, and do invaluable work in this area.
Our Young Champions also deliver training in schools and speak about their experiences in the media.
All of them had first had experience of mental health conditions so really understand how it feels to be a young person struggling to be heard, understood and at times taken seriously.
For more information on the role and to express your interest in applying please contact volunteer@seemescotland.org 
At the moment we are not taking on any more volunteers as we do not have any scheduled training but we are taking on supporters to widen the social movement for tackling mental health stigma.  
Ways that supporters can be involved are by utilising our campaign pack which has been created as a facilitation tool to help get people talking about mental health.
If you want to join our movement and help to end mental health stigma and discrimination in Scotland we have everything you need in our campaign pack.
Find Out More
You can also sign up to receive our newsletter below.
Sign Up To Our Newsletter
You can sign up to our newsletter to get all the latest updates from See Me. Choose whatever you are interested in hearing about.
You can amend these choices at any time by clicking the link at the bottom of our emails.
We will treat your data with respect and you can find the details in our privacy policy here.
Sign Up to Our Newsletter