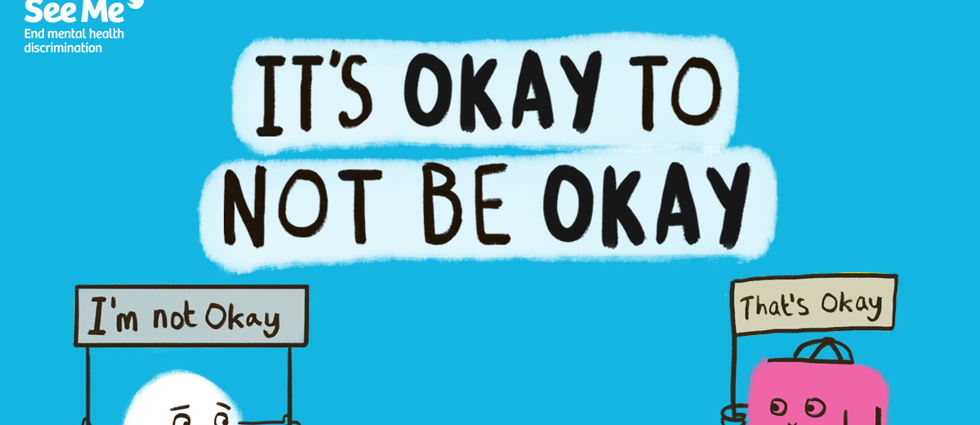 Social Media Volunteers
Social Media volunteers will have the opportunity to work with us to generate our social media content for a day.
Social Media Volunteers
As a See Me Social Media Volunteer you will be given access to the See Me social media accounts for a day at a time to engage people on the issues around mental health stigma and discrimination that are important to you.
Presenting as yourself, you will use the See Me accounts as a platform to use your voice of lived experience, raising the issues that matter to you.
This could include:
Starting online debates.
Highlighting interesting news stories, blogs and videos.
Talking to See Me followers and the wider social media community.
Engaging with other organisations on social media.
The idea of the programme is to empower people with lived experience and allow their voices to be heard. You will not speak on behalf of See Me, but instead bring attention to relevant things that matter to you.
Social media volunteers may also be given the chance to attend See Me events, where you will be responsible for tweeting live updates as they happen.
For more information on the role and to express your interest in applying please contact volunteer@seemescotland.org 
At the moment we are not taking on any more volunteers as we do not have any scheduled training but we are taking on supporters to widen the social movement for tackling mental health stigma.  
Ways that supporters can be involved are by utilising our campaign pack which has been created as a facilitation tool to help get people talking about mental health. 
If you want to join our movement and help to end mental health stigma and discrimination in Scotland we have everything you need in our campaign pack.
Find Out More
You can also sign up to receive our newsletter below.
Sign Up To Our Newsletter
You can sign up to our newsletter to get all the latest updates from See Me. Choose whatever you are interested in hearing about.
You can amend these choices at any time by clicking the link at the bottom of our emails.
We will treat your data with respect and you can find the details in our privacy policy here.
Sign Up to Our Newsletter