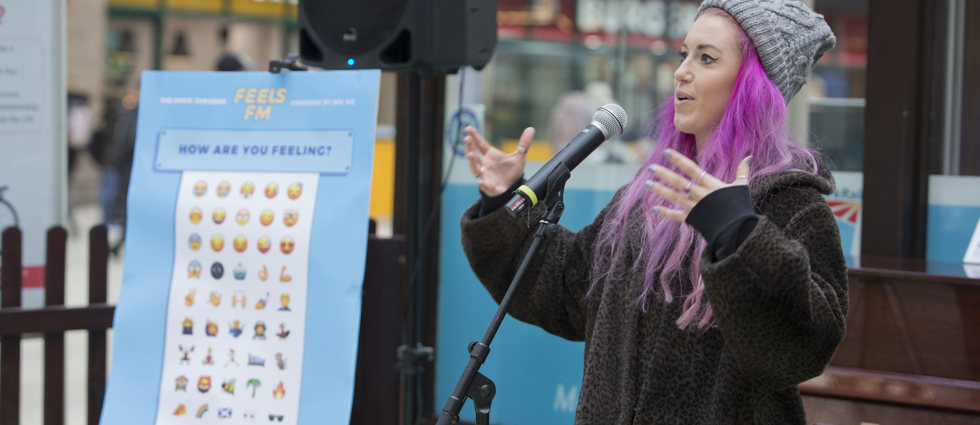 Time to Talk 2019
The theme for Time to Talk day 2019 was all about what makes a good conversation on mental health
2019
The theme for 2019 was all about what makes a good conversation on mental health, and there were some great activities across workplaces, schools and healthcare providers.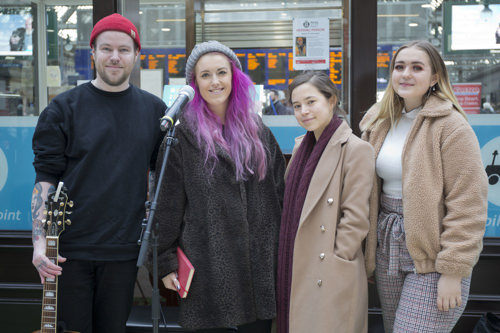 So what happened?
We kicked the day off with new research which revealed that although Scots are more comfortable than the rest of the UK in speaking about their mental health, only 42% would feel able to do this, showing that more still needs to be done to tackle mental health stigma and discrimination in Scotland.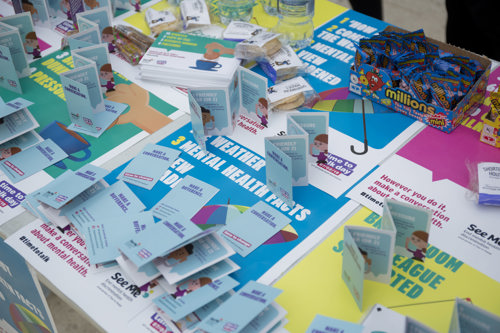 "In my experience it makes you want to hide away from people because it does have this stigma. On top of all the suffering you're already going through having judgement about something that you can't really help is the worst possible thing."
Game of Thrones star Daniel Portman also spoke about his experiences of mental health, and so did one of volunteers Angela.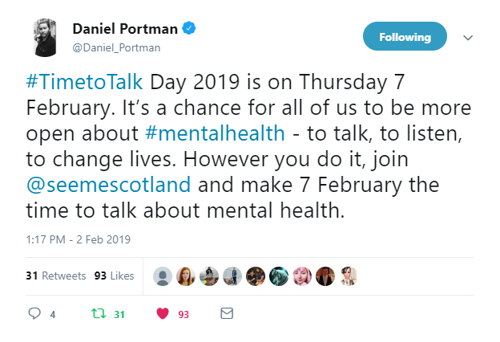 You can read more about the survey stats and their experiences of mental health and stigma here.
Our social media led with a post encouraging people to start conversations and to tag us and let us know what they had planned for Time to Talk Day. You shared some great stories and posts without throughout the day, which you can see here.
To kick the day off we joined our partners Scotrail to host a gig in Glasgow Central Station. We linked this in with our recent Feels FM campaign, to put on a gig in the train station, to get people talking about mental health while they travelled.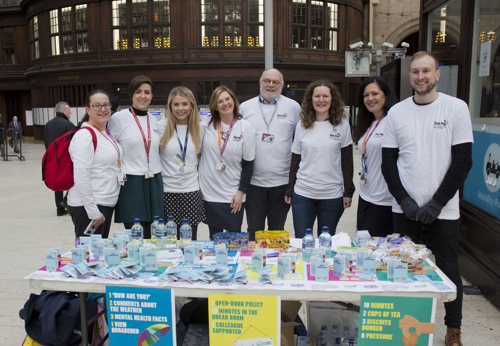 We had four performers, poet Imogen Stirling, and singers Gavin Ross, Becky Campbell and Heather Richardson. Imogen performed her poem Hindsight Kindness. The singers encouraged people to say how they were feeling using emojis. We had an emoji poster from our Feels FM campaign, with 50 different emoji's on. People selected how they were feeling via an emoji, and the singers played a song for them.
The See Me team and volunteers then spoke to the crowds about mental health, and Time to Talk day, handing out tip cards and conversation starters. We also live streamed the gig on Facebook and held out mini tubes of sweets given to us by Golden Casket Confectionery.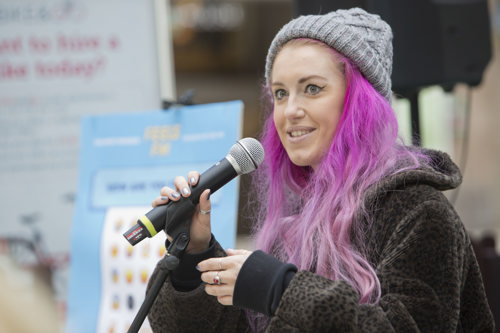 At the same time we also had volunteers on trains in the Borders, Ayrshire and between Glasgow and Edinburgh, handing out tip cards and starting conversations with travellers. The conductors also put out a Time to Talk Day message on the tannoy.
We also had a huge amount of individuals, organisations and schools contact us to say they were going to use our packs to hold events and help promote the Time to Talk message, which is amazing! Just some of the workplaces involved included Scotrail, Babcock, RBS and Glasgow City Council and more.
Our Workplace Equality Consultant Tom led two sessions with Apex Hotels in Edinburgh to get them talking about mental health at work, while our partners Burness Paul LLP had an event over lunch in their Aberdeen, Glasgow and Edinburgh offices. Standard Life also ran some great interactive sessions in Aberdeen, great work!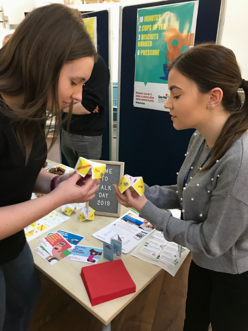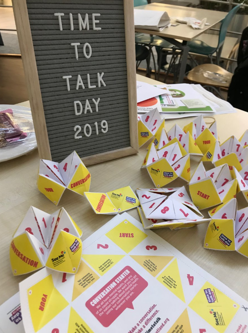 We even went further afield… Our Education & Young People's Officer Chris took Time to Talk Day to Orkney and ran some Feels FM sessions with the young people at the Orkney Youth Conference.
At the University of the West of Scotland (UWS) the Nursing Society had a 'cake, cuppa and conversation' event with staff and students, delicious!
Our volunteers were integral to Time to Talk day being a success, helping to host conversations across Scotland, as well as providing stories and experiences to promote the day in the media and across social media.
Our amazing volunteers were out in force, from getting people to talk about mental health on trains, stalls at Glasgow City Council and presenting at the Scottish Legal Aid board, they were super busy. Thank you so much for your hard work!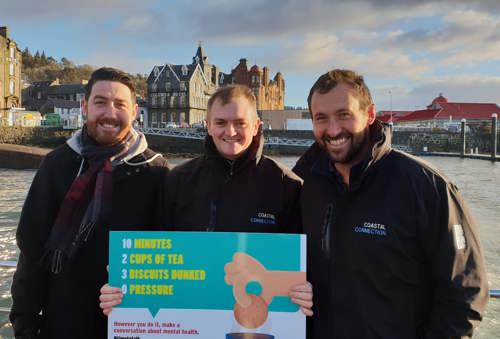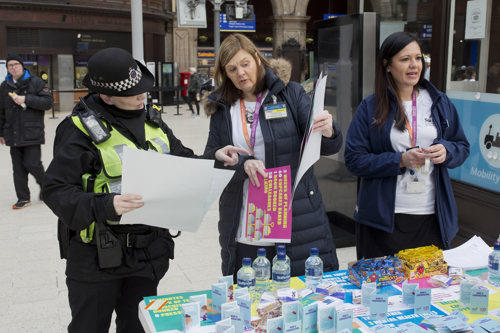 In the build-up See Me champions Karen Lally and Suzanne Baines went on a 700 mile tour around Scotland to get people talking about mental health, which included meeting Youtube Yoga Star Finlay Wilson in Dundee.
You can read more about what Suzanne and Karen got up to here.
Thanks to all our amazing volunteers for their hard work. We couldn't do what we do without you!
Phew! A huge thank you to all of our staff, volunteers and partners who made the day a big success, and to all of YOU who supported us online and beyond! But remember, mental health isn't just for one day, we need to talking about it every day. If someone you know is struggling with their mental health, reach out and ask 'are you okay?'. Together we can end mental health stigma and discrimination.