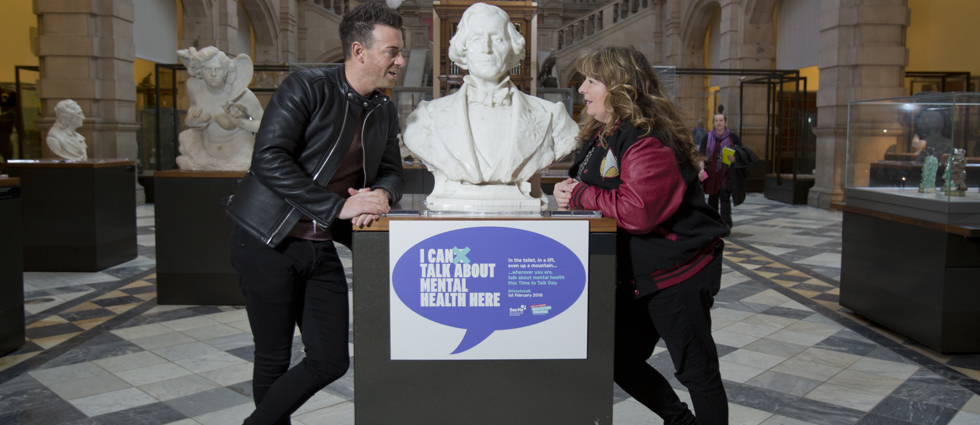 Previous Year's Time to Talk
Check out what has taken place on Time to Talk day in years gone by.
Previous Year's Time to Talk
For the first time in 2018 we joined Time to Change and our sister programmes across the UK to bring Time to Talk day to Scotland.
In the build up our champions went on a tour round Scotland to get people talking in towns and cities all over the country, we saw our young volunteers having chats on mountains and over 200 workplaces signed up to host chats.
We also saw footballers, actors, comedians, activists, even the First Minister come together to show that we should all be able to talk about mental health anywhere.

Too many people with mental health problems are made to feel isolated, worthless and ashamed. Time to Talk day is a chance for all of us to be more open about mental health – to talk, to listen, to change lives.
Des Clarke and Janey Godley chatting at Glasgow's Kelvingrove Art Gallery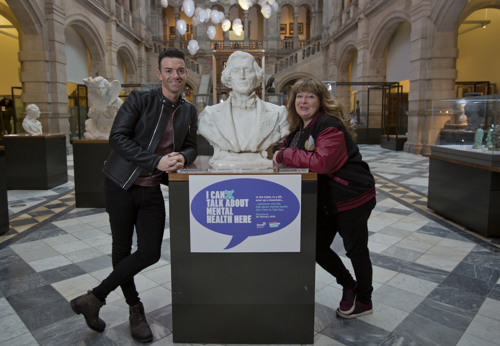 Our volunteer Liam shared his story, and visited footballer David Cox to chat about mental health.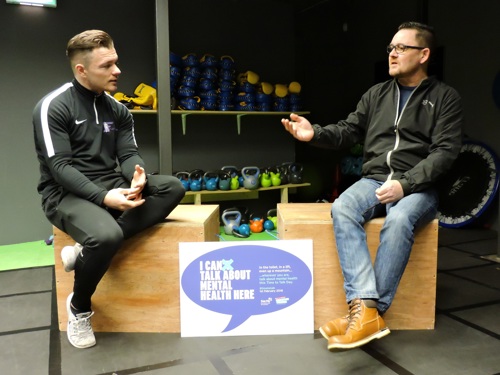 Our Champions Suzanne and Karen hit the road for a Time to Talk road trip, starting conversations across Scotland.
First Minister Nicola Sturgeon got involved on the final leg of the tour.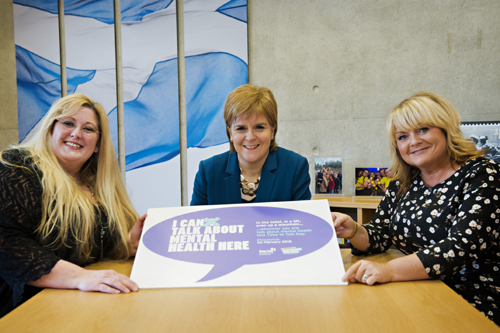 Find out about Time to Talk day 2019
Don't miss out on the next Time to Talk day. Find out what's happening in 2019 here.
Time to Talk Day 2019