Talking to Health and Social Care Professionals
Talking to Health and Social Care Professionals
Talking to a Health and Social Care Professional
If you are speaking to a professional for the first time then you might not know what to expect.
Be assured that the professionals are experts in their field but also remember you know yourself better than anyone, so hold on to that. Knowing what to say in the first instance or when things get hard can be difficult. If you find yourself in that situation then make sure you at least make your appointments as that will show you are making an effort and want help. The words will come when you're ready and the support will still be there for you.
Appointments are time limited, so try and come prepared with what you want to say and get out of the session.
It's possible the conversation may bring up some hidden emotions – be mindful at all times talking to the professional and don't vent frustrations on to them. 
Make eye contact when you can.
If you think you will miss an appointment or are running late, let the professional know and they will return you the same courtesy.
Be honest because if you don't then you'll only be holding back yourself.
You may still experience stigma in healthcare.
We expect those working in healthcare to be professional during appointments but sometimes this isn't the case. A common complaint made by many visiting their doctor is that stigma is still rife when talking about mental health problems.
It's also experienced in both general and psychiatric hospitals, Community Mental Health Team (CMHT) appointments and when people attend A&E. This may be down to lack of resources, education or even understanding but going to seek professional advice is a big step for many to take.
Some patients have been:
Dismissed by professional that there is nothing wrong.
Compared to other patients.
Feeling that they haven't been listened to in terms of what is going on for the patient.
Feeling that assumptions were being made due to your appearance (You can't be depressed, your hair is clean).
Prescribed medication rather than exploring the issue and offering alternative treatment.
Told they are wasting time and people who are  'actually ill' need to be treated.
Dismissed as attention seeking.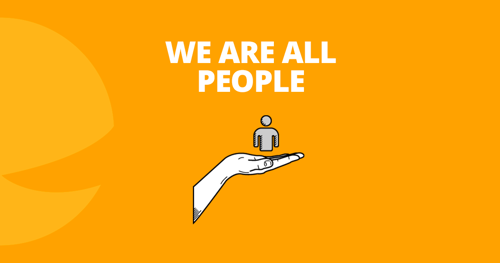 If you find that you are experiencing stigma or discrimination at the first hurdle, you can do something about it:
Speak to another GP in the practice.
Ask to be referred to a different professional such as a Community Psychiatric Nurse (CPN).
Challenge them.
Speak to an advocate.
Ask a friend or family member to attend an appointment with you.
Write down what you want to say.
Ask what other alternatives there are (e.g medication, counselling).
Let See Me know and become a supporter. We may be able to put you in touch with others who have had a similar experience which can sometimes help.
Join our movement for change
Anyone can help tackle stigma and discrimination. You can do as little or as much as you're able to and it makes a difference.
Find out more