What We Do and Why
What We Do and Why
See Me is Scotland's national programme to end mental health stigma and discrimination.
Fundamentally, change is what See Me is all about. We will challenge stigma and discrimination at its roots - wherever people experience it - at work, through health and social care, in education, at home or in local communities.
We are passionate about:
Bringing an end to the discrimination that sees people with mental health problems facing worse health outcomes than their healthier counterparts.
Ensuring that workers have more positive experiences when they tell their employer they've experienced mental health difficulties.
Making sure that young people learn about the importance of their mental health and well-being and are confident to ask for help if they need it.
Ending the situation where people's rights are eroded and undermined by poor attitudes and limited understanding through ignorance or fear.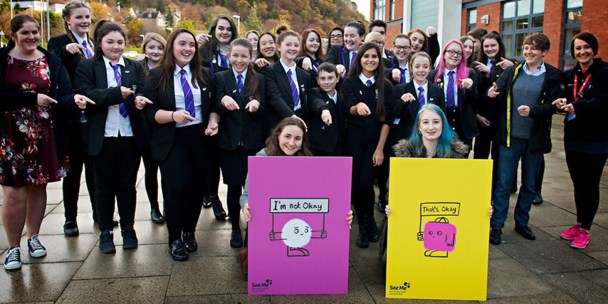 Join our movement for change
Anyone can help tackle stigma and discrimination. You can do as little or as much as you're able to and every action makes a difference.
Find out more