Our managing partners and funders
Our managing partners and funders
Our managing partners and funders
See Me is managed by the Scottish Association for Mental Health (SAMH) and the Mental Health Foundation. 
Managing partners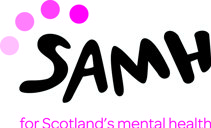 Scottish Association for Mental Health (SAMH)
SAMH provides community based services for over 3000 people across Scotland, offering support, training and recovery for those experiencing mental health problems, addictions, homelessness and other forms of social exclusion. The charity is also proactive in creating new campaigns, raising the awareness of mental health and fundraising.
Contact
Tel: 0141 530 1000
Email: enquire@samh.org.uk (Email and phone are for general enquiries only)
Website: www.samh.org.uk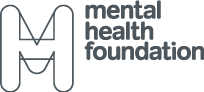 The Mental Health Foundation
The Mental Health Foundation develops and runs research and delivery programmes across the UK to provide the evidence and expertise to know what works and how to intervene earlier.
We use what we learn to help everyone by offering straightforward and clear information on every aspect of mental health and learning disabilities.
Our advice also helps people help the people they care about too - in their families, their communities or their work. We influence policymakers and advocate for changes in services, using firm evidence and the voices of people with direct experience of the issues.
We are prepared to "speak truth to power" and to campaign on the issues that affect public mental health and wellbeing and the lives of people who have, or are close to someone with a learning disability. We aim to inspire the development of a society free from stigma and discrimination, where everyone can achieve their potential to flourish and thrive.
Contact
Tel: 0141 572 0125 or 0131 243 3800
Website: www.mentalhealth.org.uk
Funders
See Me is funded by the Scottish Government and Comic Relief. 


Join our movement for change
Anyone can help tackle stigma and discrimination. You can do as little or as much as you're able to and every action makes a difference.
Find out more